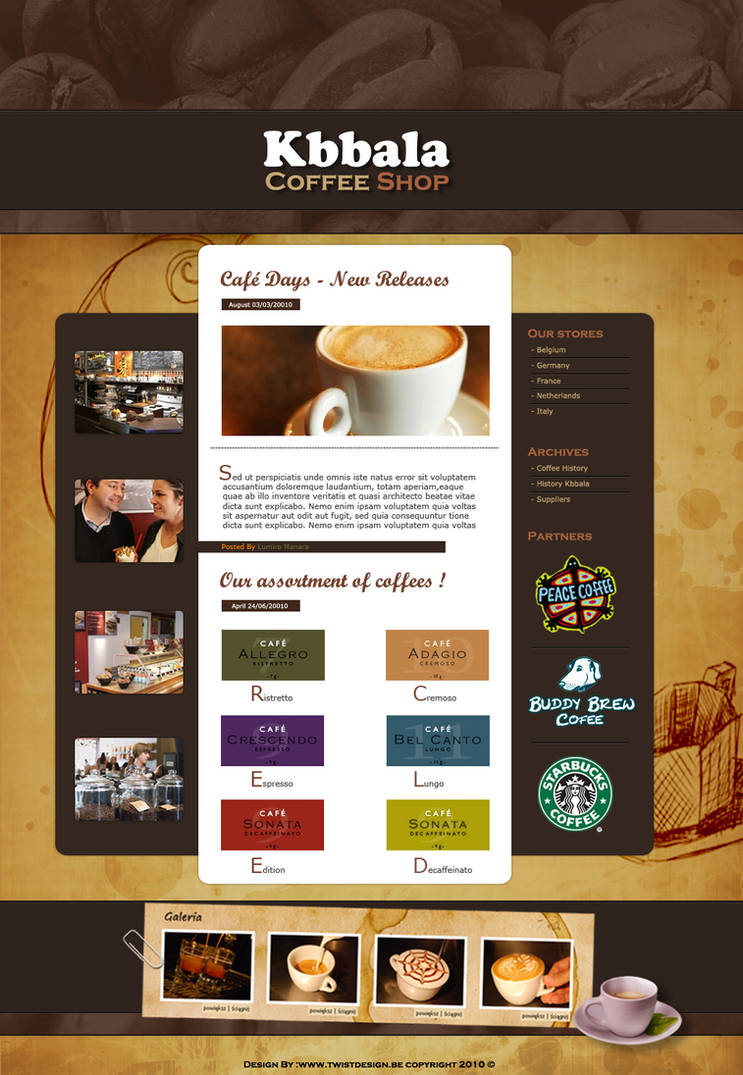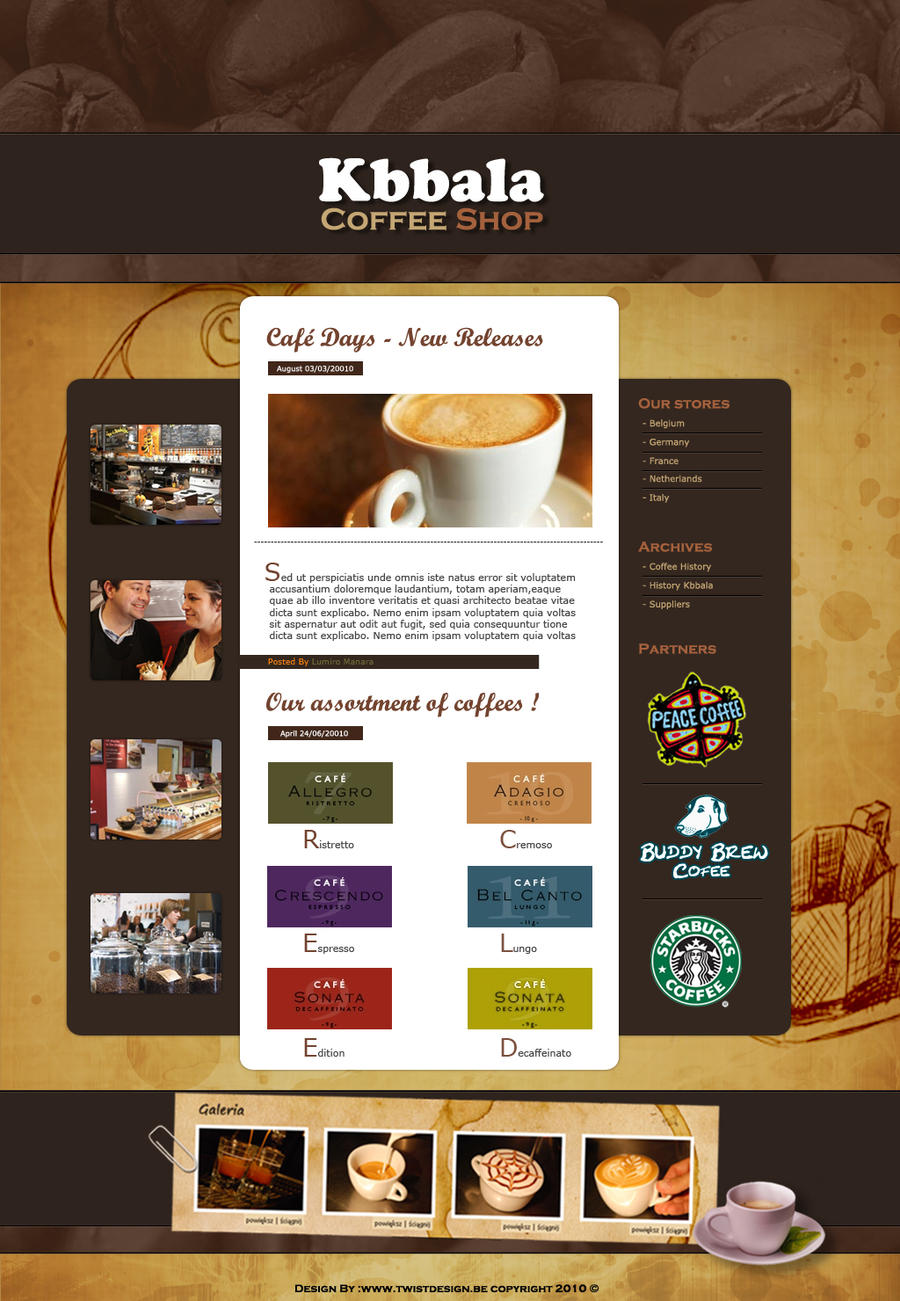 Kbbala est un site vitrine pour un magasin de café a Bruxelles .

----------------------------------------------

Kbbala is a showcase site for a coffee shop in Brussels.

Beautiful design, try for a fixed menu below the header for easy accessibility = D
Reply

avec un peu d'ombre pour faire un peu d'hauteur, ça sera excellant. Malgrès que c'est déjà un très beau travail

Reply

Extrememely professional, great design.
Reply

very good. The coloring is perfect

Reply

Reply

"Coffee"... pas "coffe".
Sur le header d'un site, cette erreur est pas très glop.
Reply

Sympa tu t'améliore ,par contre header trop espacé et largement trop grand en ce qui concerne le design en général il te manque encore du détail pour améliorer le comptenue qui fait trop aplat sur ton template ,comme par exemple les photos sur la gauche sa fait un peux tache et de même pour l'information au centre voila peace

Reply

Ok merci pour les critiques, j'avoue que je suis pas fan non plus des photos sur la gauche, a repenser pour la prochaine fois

Reply