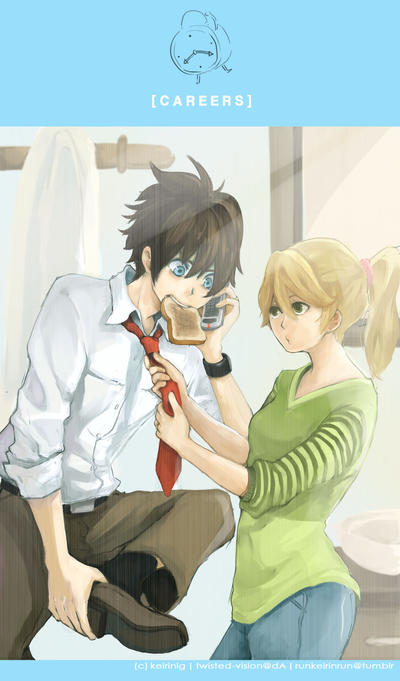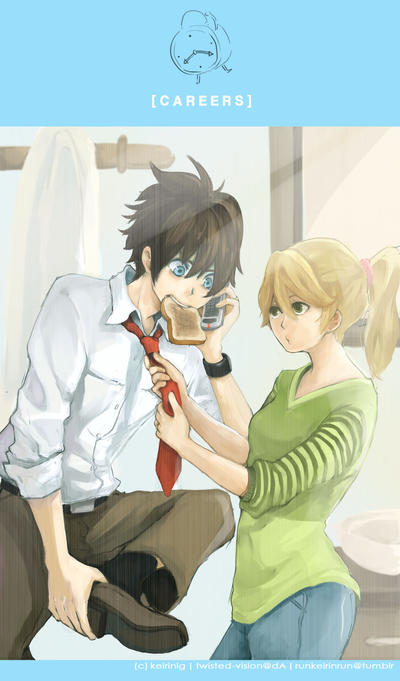 Watch
Jimmy/Cindy Week - Day 2
[C A R E E R ]
________________________
Cindy is such a troll wife. |D
Anyway, please refer to this
[link]
beforehand.
I planned on putting that with this picture, but it ruined the composition. And I don't think anyone'd guess what their careers are in the above pic. :/
Erm..so I think Jimmy will be a professor when he grows up, because..well...just because.. |D
And Cindy will pursue the creative field (let's say she's a graphic designer or a freelance artist?), since she's waay better at that than Jimmy (that way she can taunt his lack of skill xD). Loljk. Maybe to prevent competition in the scientific field, since I think they've matured enough to credit their own strengths. :\
Or I dunno.
/not good at explaining things |||OTL/
Thus the sketchpad in my First Meeting pic. OTL sadfsadgadsga
.
.
.
.
Then I suddenly realize..
Jimmy's clothes look like Spongebob's