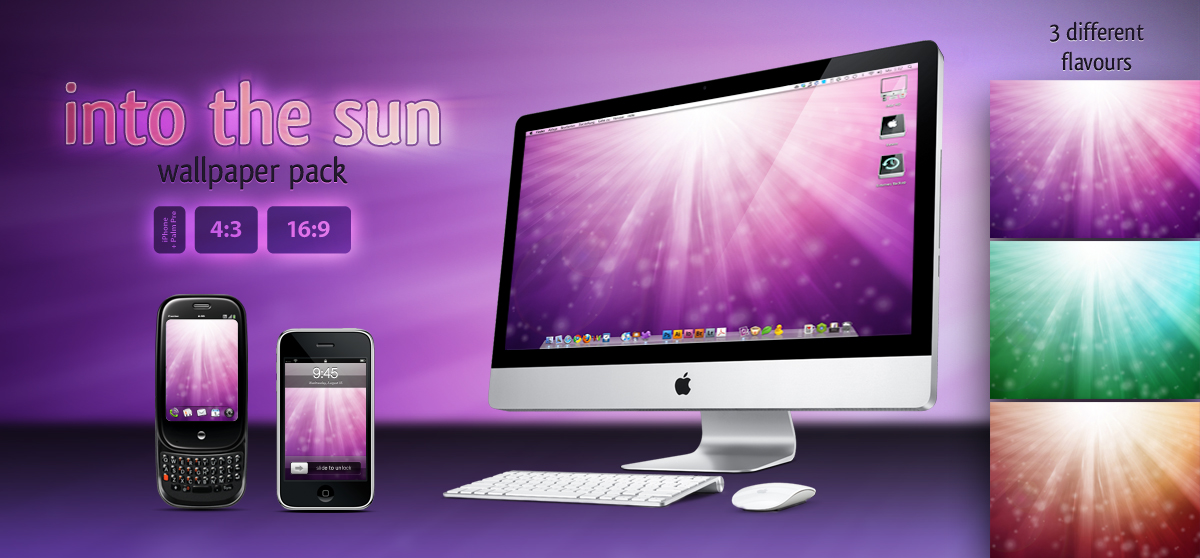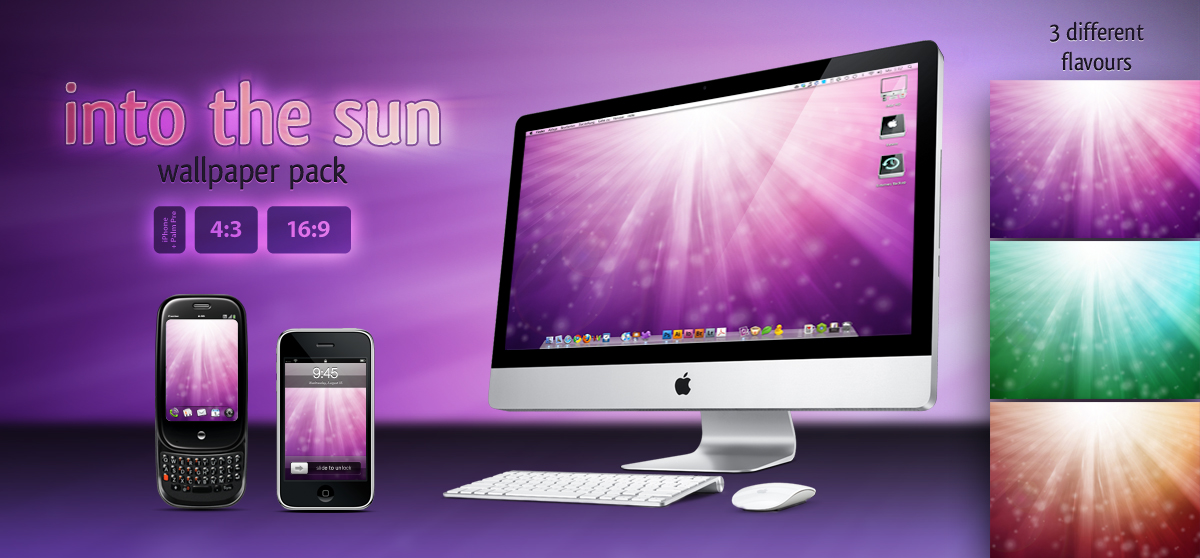 Watch
comments are very welcome!

Comes in 3 flavours with several sizes (4:3, 16:9, 16:10, iPhone/Palm Pre).
If you need another size or colour feel free to ask. I'll do my best!
+++ Updates +++
Blue Version in 2560 x 1400 and 1600 x 1200 available to download here:
[link]
(Link to Zip Archive!)
++++++++++++++++
---
All rights belong to their copyright owners!
---

Thanks a lot but the blue version link seems to be down.
Reply

I know, I am sorry … I don't know why, but somehow the file got removed from the server. AND sad, but true: I don't have it anymore. Sorry!
Reply

Beautiful wall!


Reply

Reply

Preety one..

Reply

Fits my 2960x 1050 resolution pretty well

Reply

Reply

awesome! Great Job, but the new imac uses a 16:10 aspect ratio so the background would be stretched and wouldn't fit like in your preview, lol.
Reply

Don't worry. There are sizes for both 16:9 AND 16:10 included. They are even big enough for the new gorgeous 27'' iMac!

Reply