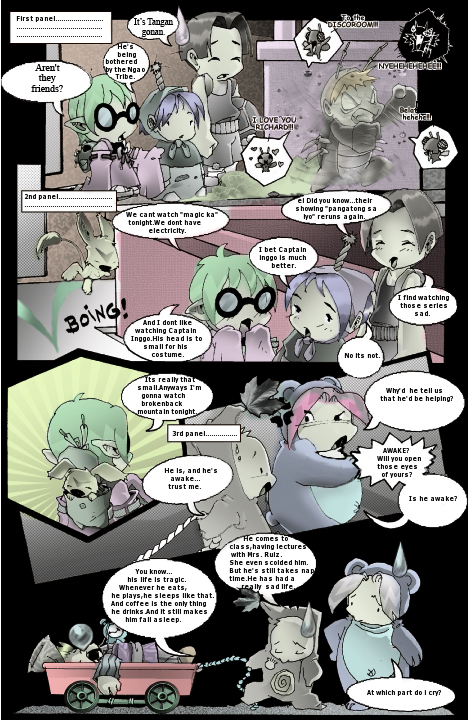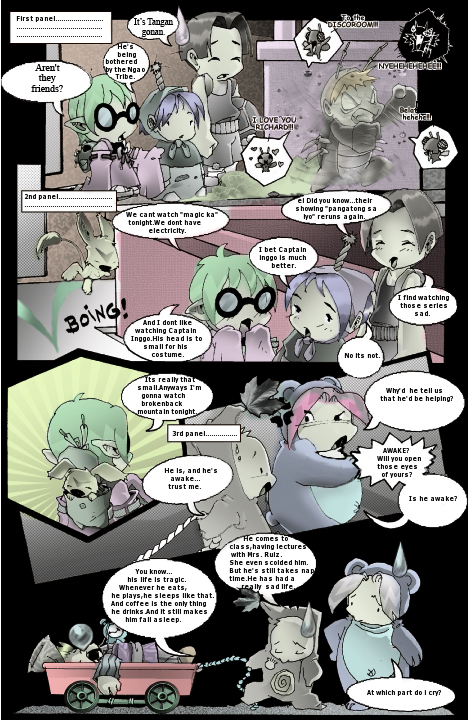 Watch
This is a picture I told
I would color & translate for him from a while ago.I finally got the chance to post it up now.It's supposed to be funny I hope I captured that.I just may do a bit more pic with the shortstuff gang soon. Here's bernces original pic of this
[link]
*Download to read text!!!*

OHMY!!! THIS IS SOO GOOD!

thank you.
Reply

lol XDD you color so well! >w< and the characters are so cute! X3
Reply

I love cute characters.And they really are some cute ones.Thats why I like em so.Glad you like the color

Reply

I can fairly understand tagalog.

This is pretty funny! Love the coloring too
Reply

Thankyou for your kind words and thinking it was funny.I was trying for that so bad.Seems I've achieved my goal.
Reply



Just Perfect Twin!!!


Reply

nice coloring... i thought you know how to speak tagalog.

Reply

Thankz Mizz Wierdz.I don't know how to speak a bit of it lol

.Alll I ever do is copy and paste the text in translators

Reply

Can you understand tagalog?
Reply