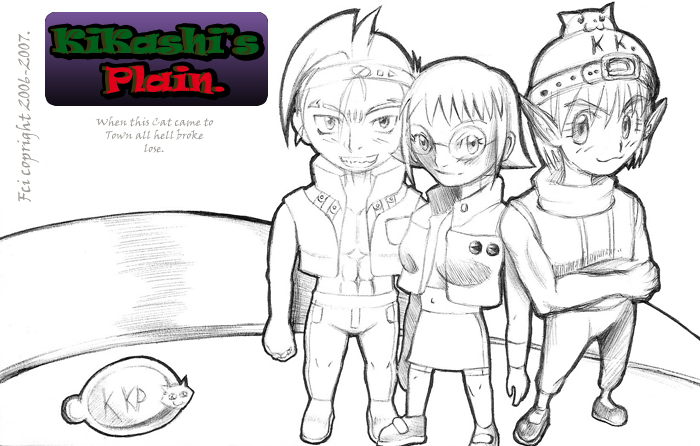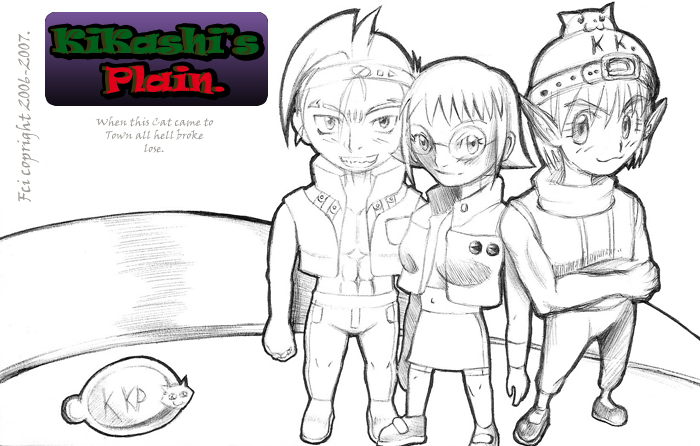 Watch
Heres a KKP (Kikashi's Plain) wallpaper.Stay tuned for the color.From the hard left is Richard Molding he's just making a cameo appearance on this.He's from another 1 of our project's though.In the Middle is KK's best friend Miaco & last but not least the Catican Hero Kikashi himself on the hard right.If you dont know what I'm talkin bout heres the webcomic for it
[link]
.Heres the color version enjoy
[link]
.

*waits for color version* different style : D
Reply

Reply

Reply

Thanks had this laying around my desktop a while thought it was time to post.Ive seen your stuff thy're pretty good to.
Reply

Reply

Reply

Yip thas the Chibiness rubbing off.Thought it was time to get me some Wall-Papers for my Webcomic.
Reply