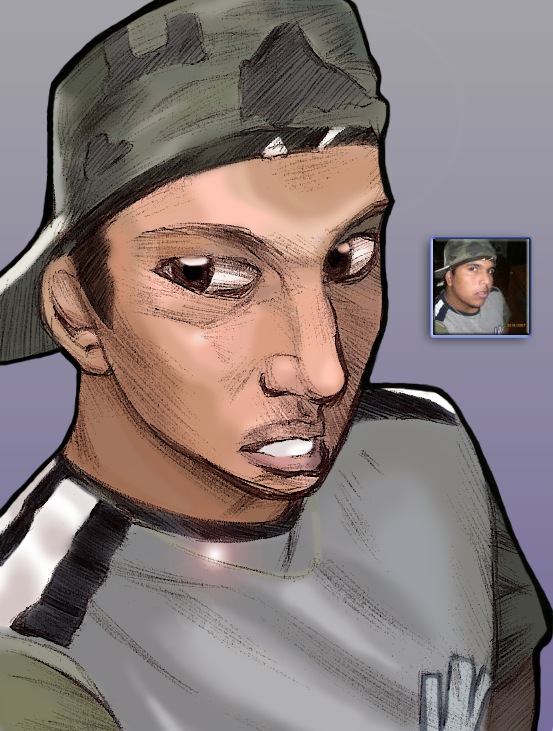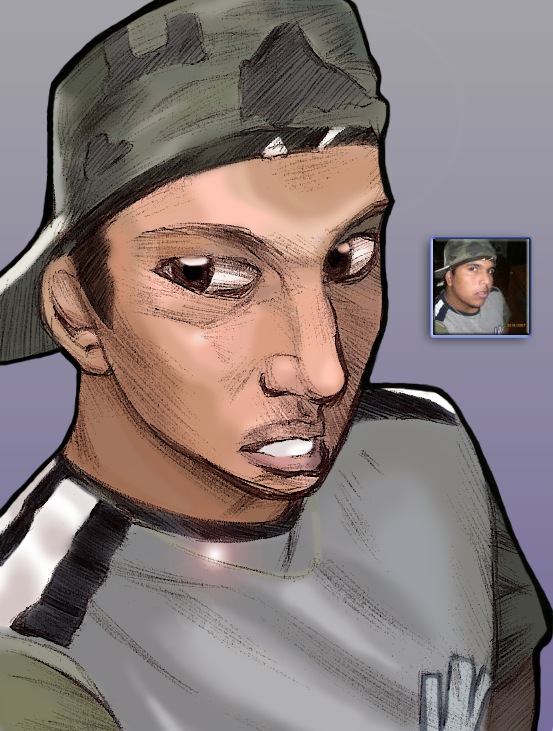 Watch

Reply

OH MAN!!! THIS IS COOL!!!
Reply

Didn't really notice the tilting thing until you said it.Guess I rushed the sketch in a way oh well these thing's happen.
Reply

awesome stuff! I love the bright vivid colors you used. I got two hints for you:
1: dont use burn and dodge tool. They suck

2: Your eyes are tilted the wrong way. Thats the only mayor flaw I can find. Practise drawing shapes of the eyes a bit more, cause anime and marvel style usually draws eyes in 1 same way. Especially when drawing portraits and caricatures, its importent to get the shapes right, even when exhagitating

Reply

Ooooh... really nice.! >8D

Wuz' that over his neck? is that a flare?
Reply

oOoOh cool what did you use?
Reply

It was just Adobe Cs 2 layers mostly.
Reply

Reply

Reply