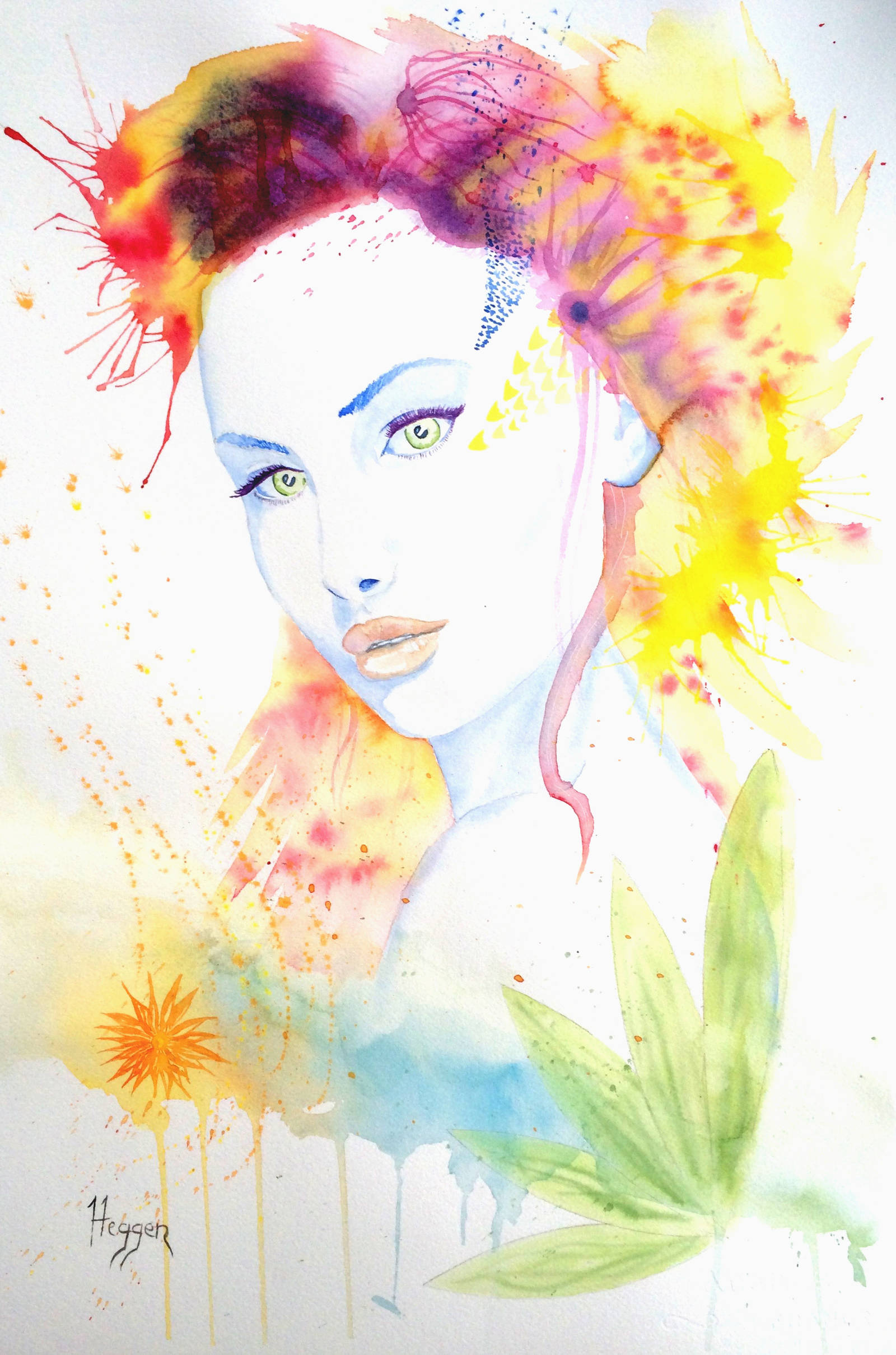 Watch
Watercolor on paper
38*56cm
If you like it, you may be also interested by:
You can also visit it on my personal web site:
heggen.be/portfolio/womanly-vi…
You can also follow me here:
heggen.be
www.facebook.com/steve.heggen.…
www.instagram.com/steve.heggen…
Steve
This piece of work will be hard to critique for me because i love this style. I have never been able to do it myself and I guess that is why I like it. Your soft colors really make this painting special.. they sort of dance around her face., drawing your eye up to the dark colors above her eyes. then down to them they are beautiful. the gentle shadows make you pause to take in the whole painting once over before bringing your eyes back to the soft butterfly shape by her ears and the blue star light splashing from her eye. I think it is exquisite
The Artist thought this was FAIR
12 out of 12 deviants thought this was fair.