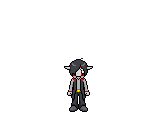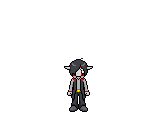 Watch
And now for the 6th sprite in the Combo.
and apparently it's big enough that it warrants a preview icon, anyway.
For this one here, we have

's OC, the manic, totally nuts, demonic Kaito, changing into the rather suitable, Demonic Pokemon of Antimatter, Giratina.
got quite a bit of stretching in the halfway point, tried kinda making it like Giratina's introduction scene in Platinum, kinda.
anywho, hope ya like and byes

Are you still doing sprite TFs?

Reply

Reply

But water type attacks don't do much damage to ghost and dragon types

Reply

If yes can I request one?
Reply

d ... de ... DEVIL POKEMON !!!! *run away*
Reply

You're a wolf, why're you so scared of a Huge, Demonic, Draconic, God of Anti-Matter Pokemon?

Reply

Holy Smokey the bear, this is beyond epic xD Way cool! You've out done yourself. I love his cackle in the beginning, dear goodness, I love this x3
Reply

OMG, Where's Me Master Ball?!

Reply