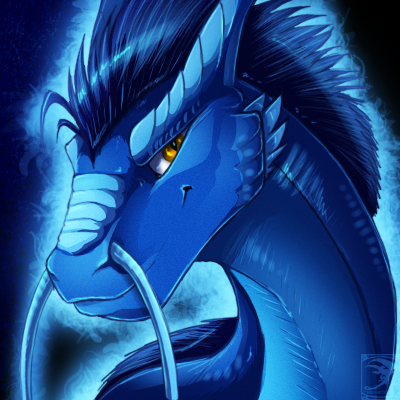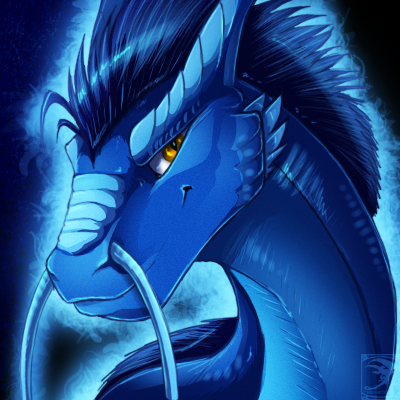 Watch
~~~

Icon comish for Jarvi of FA of a cool blue Eastie. ^^

Jarvi threw me a colour palette and an idea for the expression/scales and this is what happened. XD Went his smooth plates along the cheek/brows/nose, and a mix of the blues. And striking orange eyes.

Blue. So much blue.

Shout-out to those of you who joined while I was streaming these.

Commissions are still open~

Thanks Jarvi! Hope ya like!
~~~

I love the blue

It works well with dragons

Reply

Loool just how many blue dragons are out there??

Reply

keep doing steams, i've learned a few things just watching you.
And keep going with the blue.
Blue Rocks

Reply

Reply

You should stream more often! Or maybe you do and I just never realize. XD
I love how this turned out though. Beautiful blues.

Reply