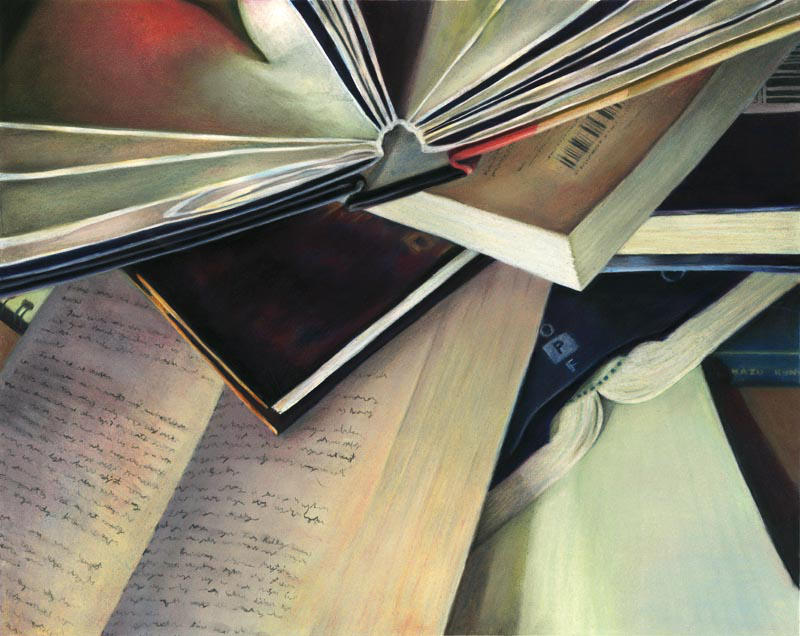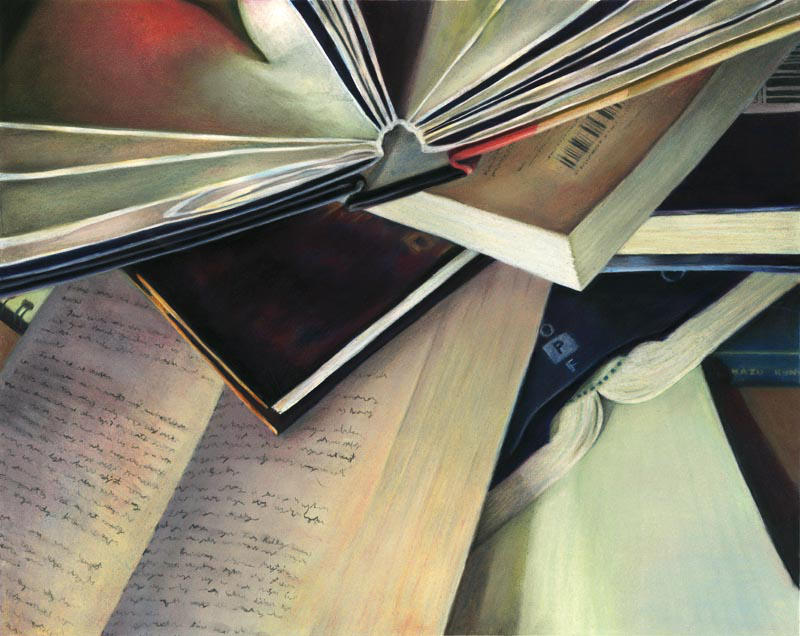 Watch
School project. For a class called Drawing on a Theme. I choose my theme to be centered things I do in my free time. I also wanted to further explore using pastels and taking them to a different level than I do with my regular illustrations. I also choose to do this because a lot of teachers don't know that I can actually draw rather well. They'll sometimes ask me to limit myself or question if I really can pull something off. I just choose to work really stylistically.

This is actually the second piece of the theme. This is Reading.

P.S. My name is actually in that text.

You have highlighted one of the facts that I find so nifty about the world: anything at all can be beautiful art. There is something pleasant to the eye in everything we see. And books (my second love, right after drawing) were a great choice of subject for art, because they are full of beauty for the mind to ponder.
Reply

(Yesss, show your teachers what you're truly capable of!)
Beautifully realistic; I love the way you manage to embed so many different hues into the pages of the books. So lovely.

Reply

PASTELS?!?!?!?! This is awesome! I like your variating color, well, like your realistic use of color, instead of a more generalized color choice. Like the greens and reds and yellows in the paper, instead of just a bunch of yellow, haha. I also like the placement of the books for this one. Its hard to say whether my favorite part is the OPF book because it draws my eye, or the book at the top because it gives so much to the shape (and to me, mood) of the whole picture. Awesome work! Thank you!
Reply

All three in this series are really amazing. It sucks that your teachers don't appreciate your stylistic work, but I guess you showed them! These are beautiful.
Reply

I found your name! I found the name Kelly and on your profile thing thats what it says is your name!

Really nice drawing, I like your realistic ones (and the fur coat one too)
Reply

Your skills with pastels is great !
Reply

Dude... you are crazy. But this looks so freaking amazing.
Reply