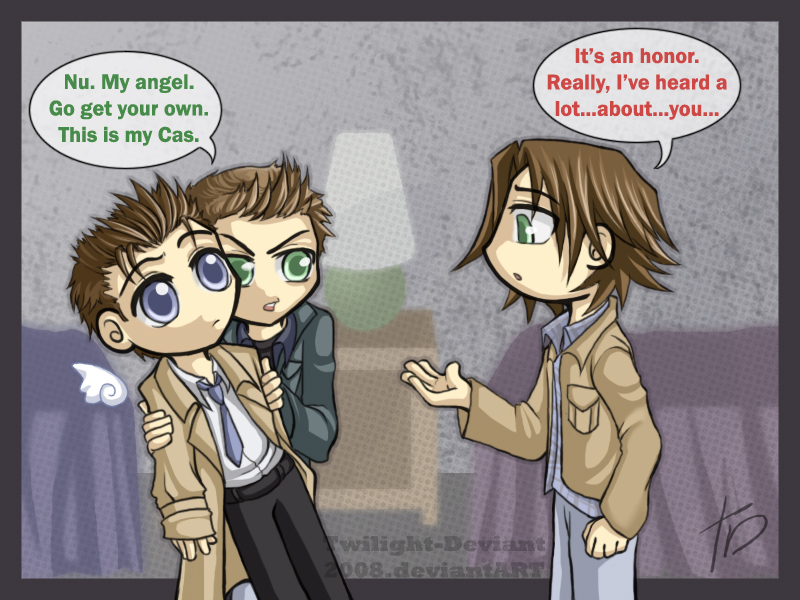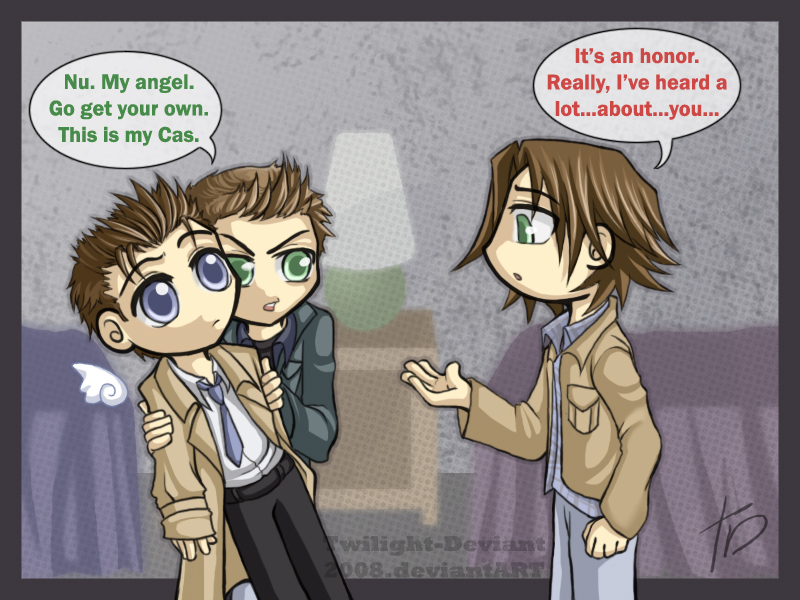 Watch
Haha. Based off the 'It's the Great Pumpkin, Sam Winchester' episode.

I just sorta imagine Dean as being selfish (like how he hardly ever lets Sam drive the impala) and not wanting to share his angel with his little brother when Sammy went all fangirly over Castiel. xD Which was like the cutest thing
in the world!!
Little Sam with his arm outstretched trying to shake hands with Cas. >3<
I've been wondering why Sam and Castiel hadn't met before now. My sister and I had a theory that it just couldn't happen. That's too much pretty in one room. True Armageddon is putting Sam, Dean,
and
Castiel together at once. It happened though and the world is still fine. Close call.

Poor Sam would have a little trouble finding his own angel right now though...I don't think any of them like him. >_>;;
btw: I'm still fan squealing over Dean nicknaming Castiel "Cas" in 'Metamorphosis.'


This is technically my 100th deviation cause I scrapped my last one. ~~~<3 It's sorta funny to look at my gallery right now: Danny Phantom, Supernatural, Supernatural, Danny Phantom, Supernatural, Danny Phantom, and now more Supernatural. xDD I'm so diverse. (lol. More Danny Phantom to follow.

)
Castiel, Dean, Sam (c) Supernatural