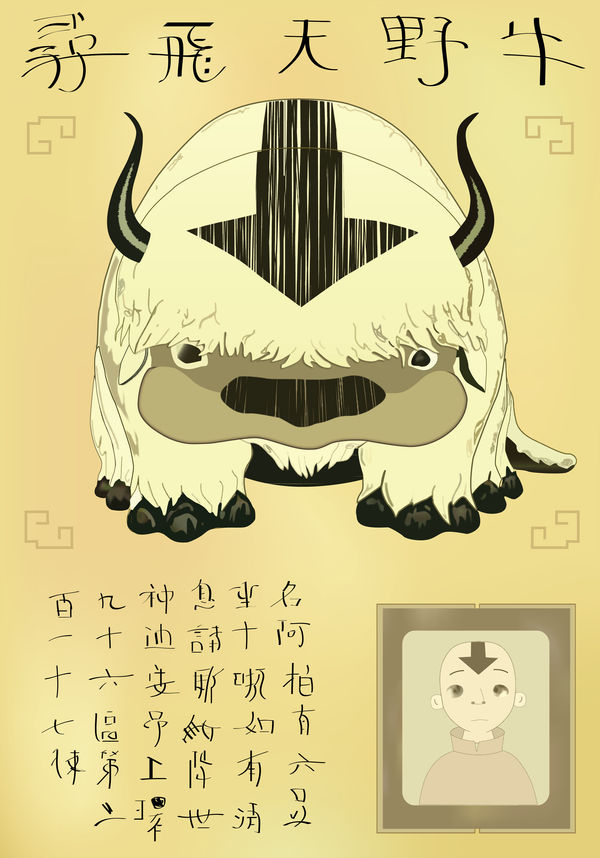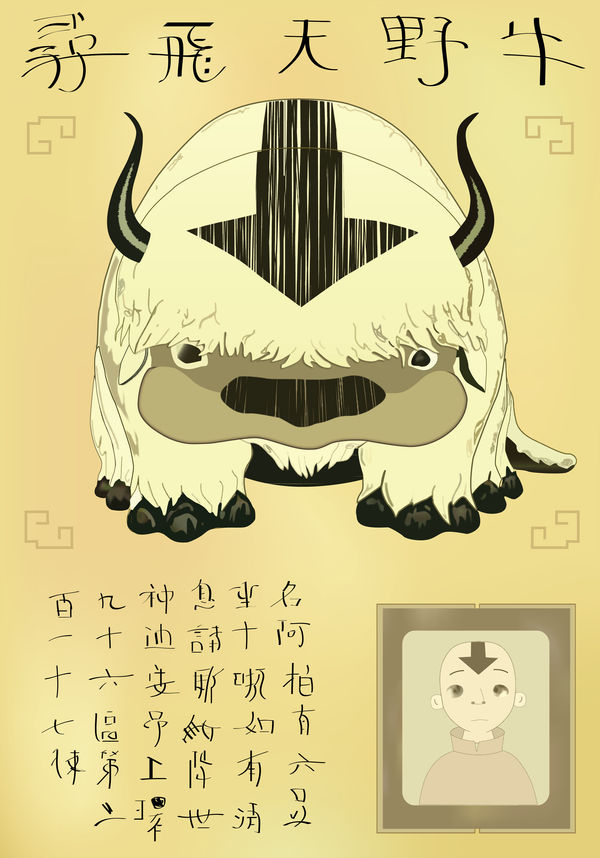 Watch
This is the poster Aang and Katara had printed in the episode Lake Laogai of Avatar: The Last Airbender. I draw something "anime" for a poster contest for my Vector class again, and decided this was perfect. I know it's not technically anime but it has anime influences, and I love the show so that's good enough for me.

I had to do the Chinese/Japanese manually (drawing each stroke with the Brush). I thought it was Chinese as a Chinese Caligrapher does all the words, but it looks (at least some of it) Japanese to me, maybe a mix?
If anyone would like to help, I would like to type it. If anyone could translate it to romanji or text, then I could type out the romanji and it would convert it to Chinese or Japanese kanji, or copy and paste. But if not, this will have to do. Though it would look MUCH better if it was typed out. Any help would be greatly appreciated.