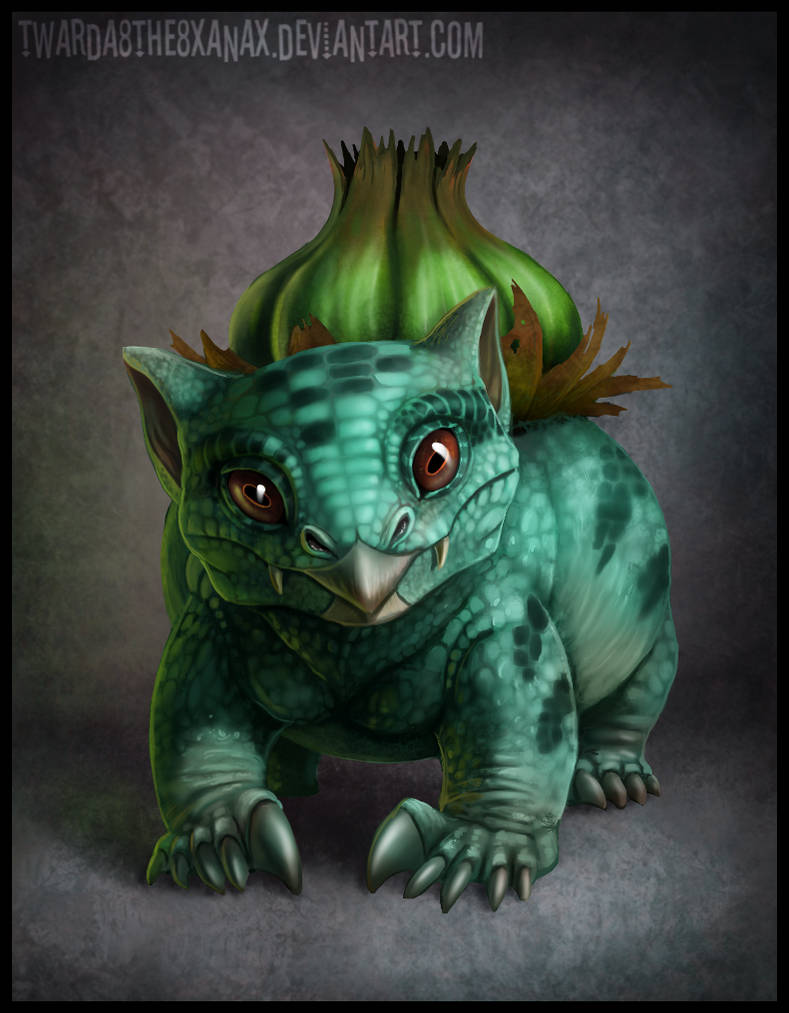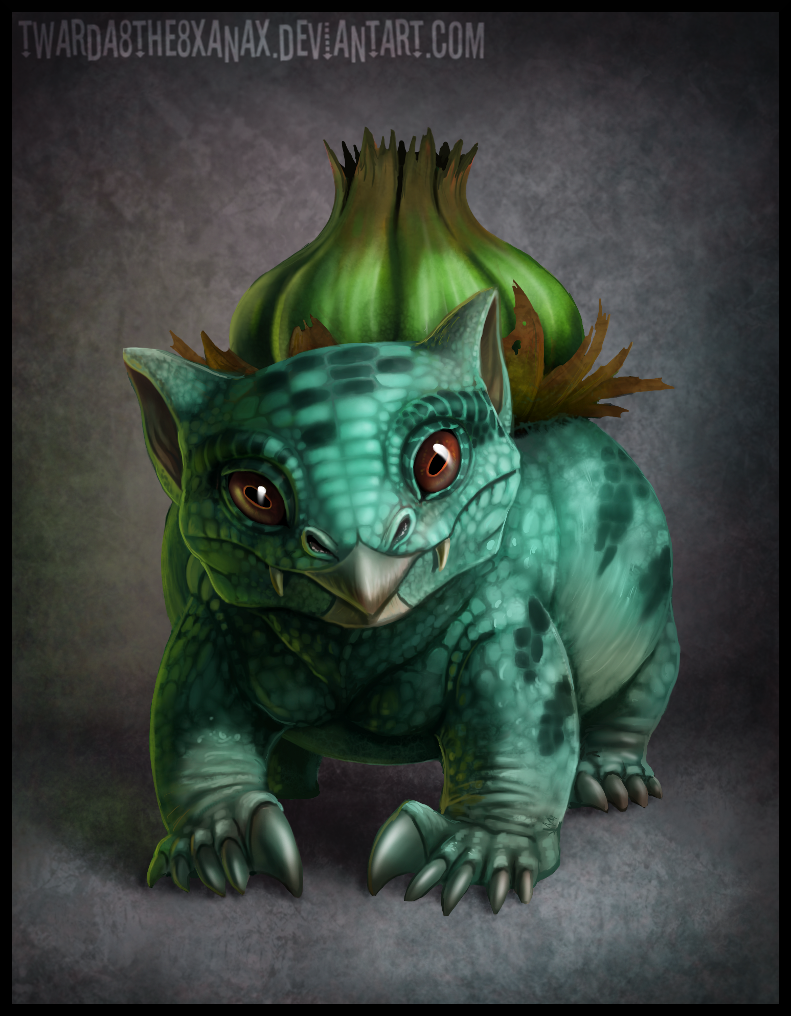 I've seen many versions of Bulbasaur, but this one is definetely one of my favourites. When I first saw it, it made me gasp. The surprise of a realistic pokemon was delightful. You put so much detail into the picture, that it looks as if it could actually be ready to jump out of the screen. You have managed to make Bulbasaur look entirely realistic, while still keeping the resemblance and capturing that cute factor that Pokemon have. I was thoroughly impressed by this.
For an improvement perhaps you could experiment with a background that fits Bulbasaur. Overall a brilliant piece.
The Artist thought this was FAIR
125 out of 130 deviants thought this was fair.
I've seen lots of art on Pokemon, but this is just amazing. it really looks as if it could be standing on my doorstep in (what region is Bulbasaur? Hoenn? Kanto? Johto? Idk) and that I could be sending it out of my Poke Ball. Literally. The piece is just amazing, I absolutely adore it!!!


the scales make it look realistic and the eyes are literally close to hypnotizing. love how it has a beak and fangs and how its claws look so entirely lifelike. Incredible piece, I would love to se more soon!! (I'll add you to my deviantwatch)
The Artist thought this was FAIR
27 out of 31 deviants thought this was fair.