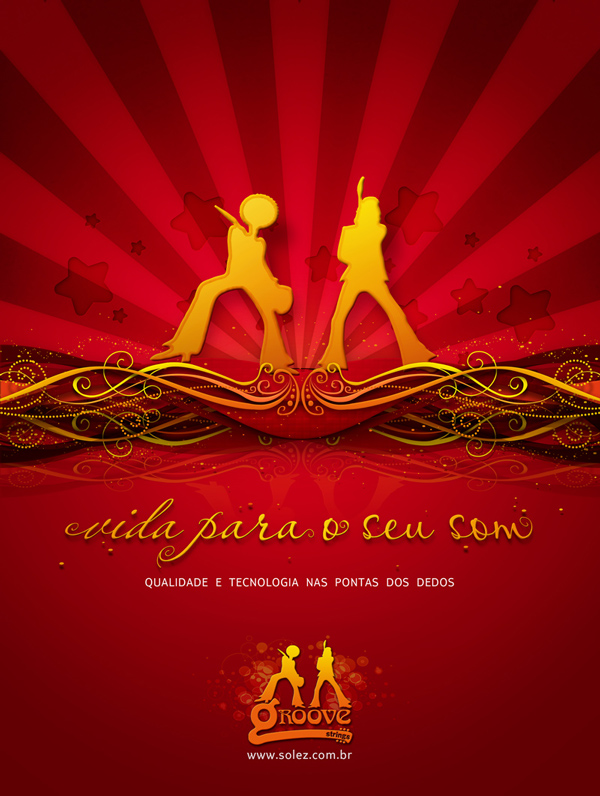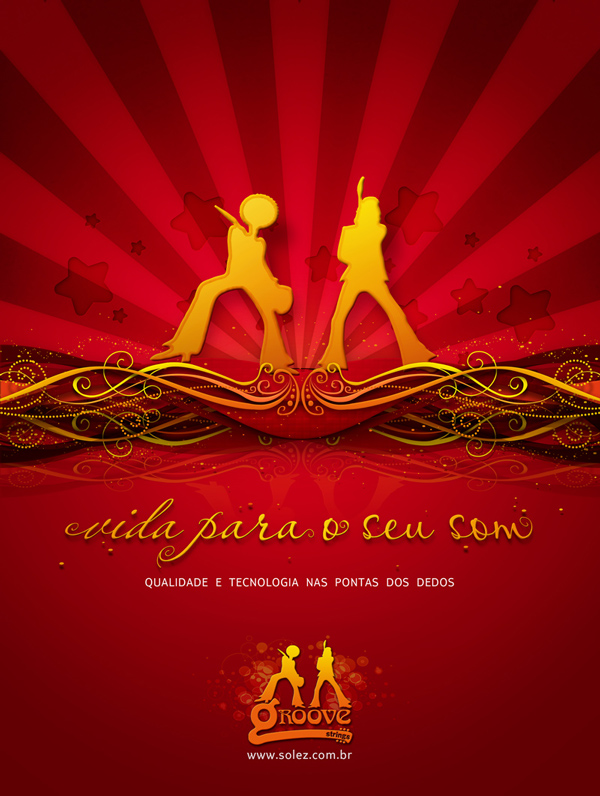 Watch
Advertisement of strings for musical instruments.
Anúncio sobre cordas musicais. Solez + Groove.
Vida para o seu som = LIFE TO YOUR SOUND
Qualidade e tecnologia na ponta dos seus dedos = Quality and technology at their fingertips.
Link to the version number one:
[link]

Maybe it's the colours but the first thing that comes to my mind is mcdonalds..
Reply

Reply

Reply

Reply

Muito bom velho, bela profundidade!
Reply

Reply

Brocou velhão

Reply

very nice!
i like the ornaments made by dots
and the many layers withs shadows in there!
Reply