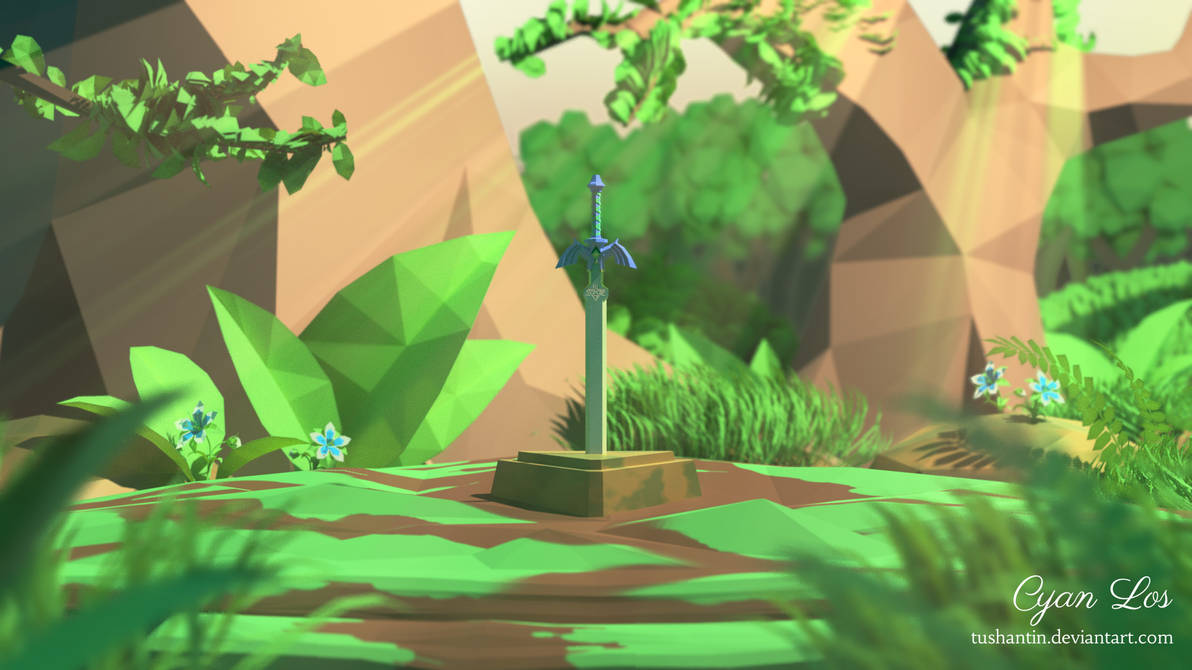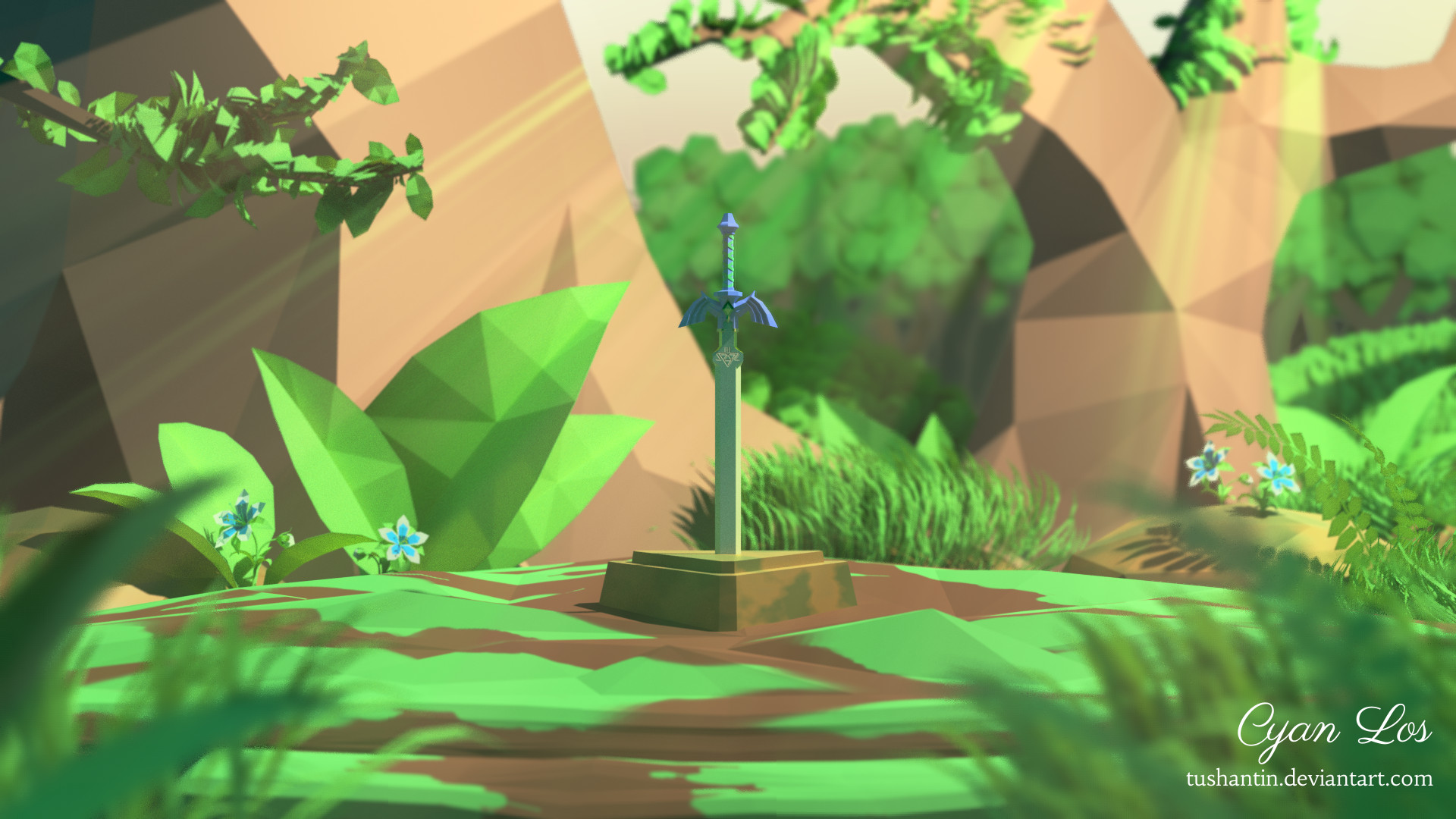 Since Legend of Zelda: Breath of the Wild was about to be released, I thought I'd model the Master Sword and its location that was initially seen in the trailers. Unfortunately, rather than in the middle of a wilderness seen stretching across the horizon, apparently the gamers noticed that the sword lay right in front of the Great Dekku Tree. Had I known that, it would have made my job modelling this WAY easier.
But anywho, it was worth a shot.

Once again, made in Blender.