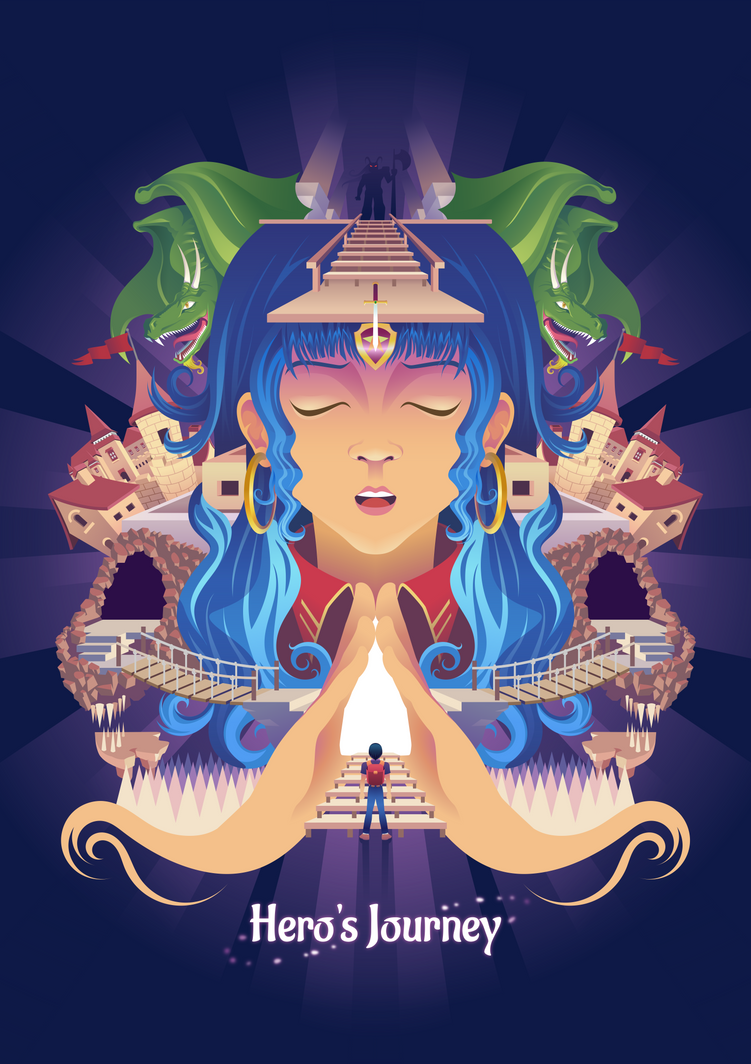 Trying to illustrate the essence of the first stage of the monomyth, where the hero hears a calling to embark on his journey into the unknown. Initially started as a black-and-white inked illustration, somehow this worked transformed into an amazing vector art. This is possibly my best work yet.
Ideation with Webchemy. Drawn / planned with Krita. Vectored in Inkscape.

You can also purchase this print via Redbubble:
www.redbubble.com/people/tusha…
Support me on Patreon!
www.patreon.com/cyanlos

Reply

Hi,
I added some of your work to a Pearltrees collection of the best Inkscape artwork I could find on the internet (Pearltrees is similar to Pinterest) :
www.pearltrees.com/chameleonsc…
You should also consider uploading your work on inkscape.org so it goes in the gallery of the website and maybe climbs to the top of the list ! (It handles all kinds of copyright licences)
Once you create an account there, you can upload your projects by going in your profile and then in "your InkSpace". Then it's up to the number of favorites it gets to have it climb to the first page.
Reply

Hi, thanks for the feature! And yes, you're right, I probably should try and upload my work to the Inkscape website. I'll do that asap when I get the time to. xD
Reply

Reply

Nice details. The vectors look great!
Reply

Very cool!

Reply

I'm not fervent follower of manga, but this one is nice.
Reply