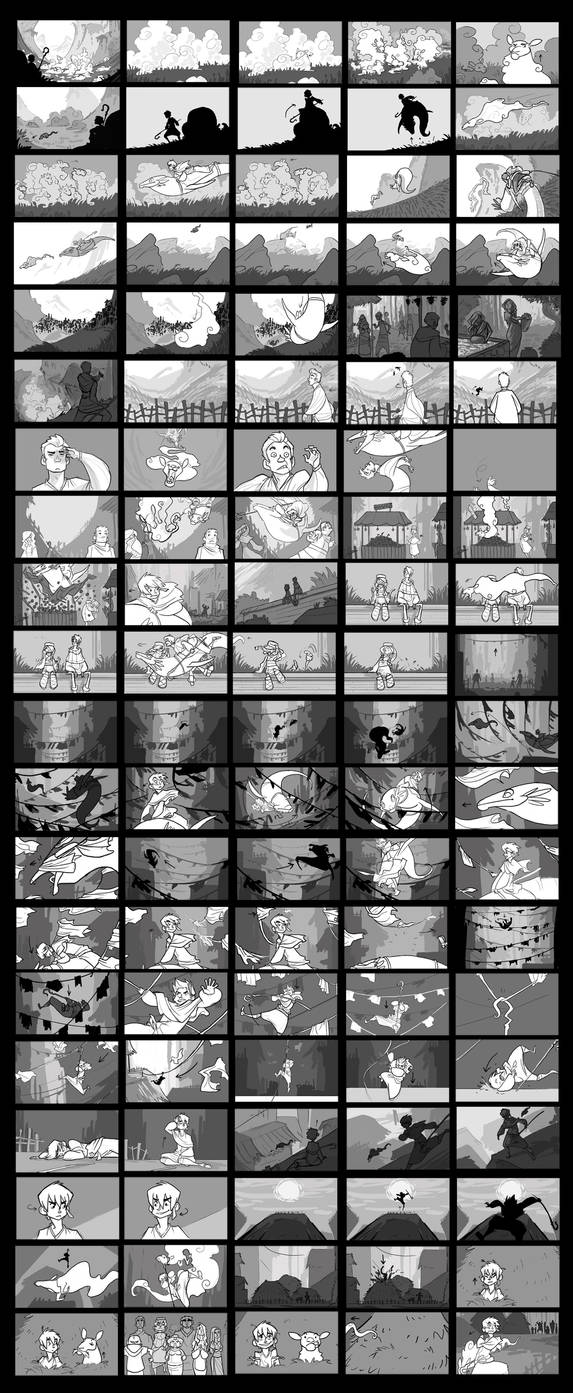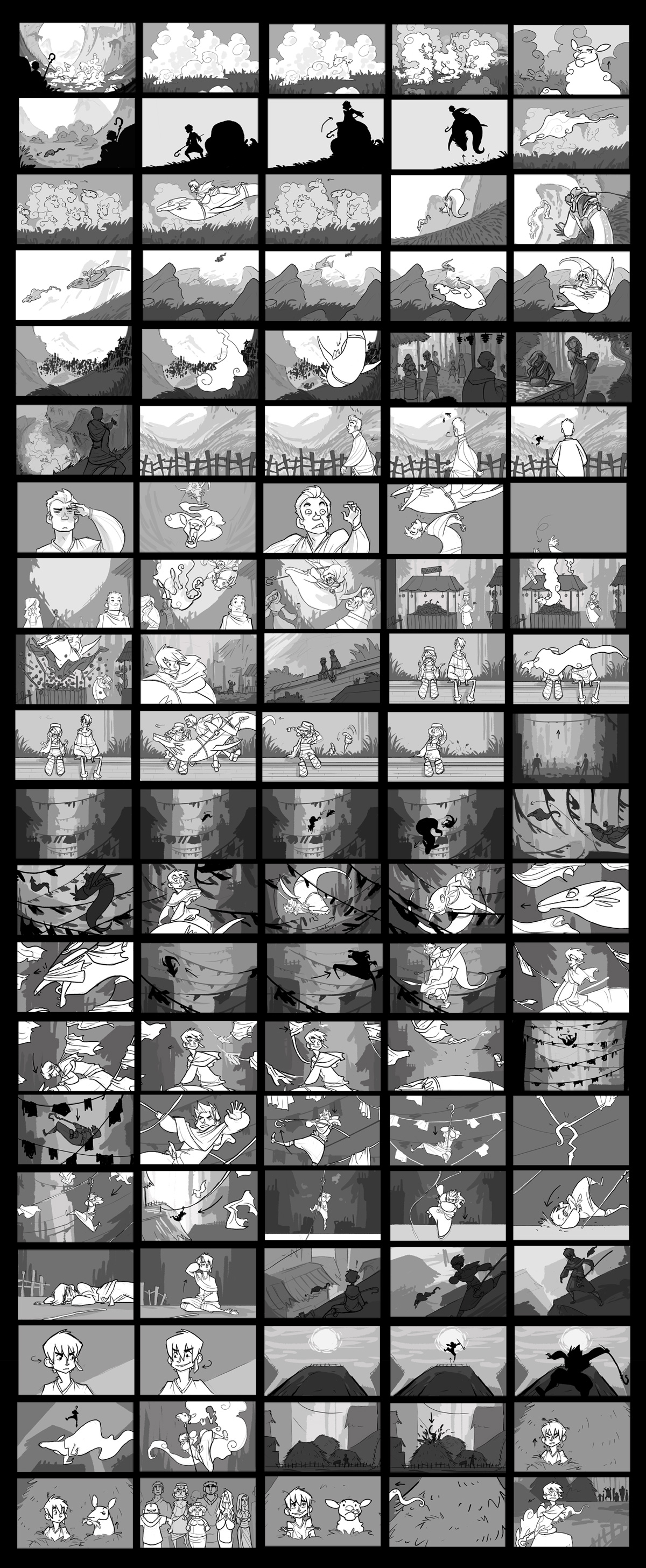 Watch
I apologize in advance for how large this is. And I also apologize that it's not larger so you can see the details better. It was hard to find a good size because it would have been difficult to split these up since they're all one scene and I didn't want you guys to have to do a bunch of clicking around to get them in the right order.

I've had this sitting around for a while now, but I kept forgetting to post it. This was the storyboard assignment from my Entertainment class that I did for my IP Sky Herder.

And I have to say I actually really enjoyed doing this. I always thought I would enjoy story boarding, and it definitely didn't disappoint. XD But I actually had the longest sequence out of the whole class, which was kind of hard because we only had five minutes to pitch before we started losing points. >_< I went over, but only by a few seconds. And actually my teacher suggested that I should even add a few cards in some spots. Which originally I was going to make it longer, but I ended up on a 100 card limit because I didn't have enough pitch boards to do more than four (25 cards each) so I could only have 100 max.

Basically, it took the length of the entire classroom wall to hang my boards and it required me running along the whole wall while waving a stick and making sound effects and funny voices to present. Yay college. XD
Anyways, this scene is actually the first introduction to the protagonist character, Mier, so it's right at the beginning of the story. And it's wordless, which was nice because it meant I didn't have to write or pitch any actual dialogue. XD
This scene is actually the one that comes about 10-15 seconds before my animatic, which I posted a while back for you guys -->
So, enjoy. :>
Art, characters, and IP property of

NOT for other's use