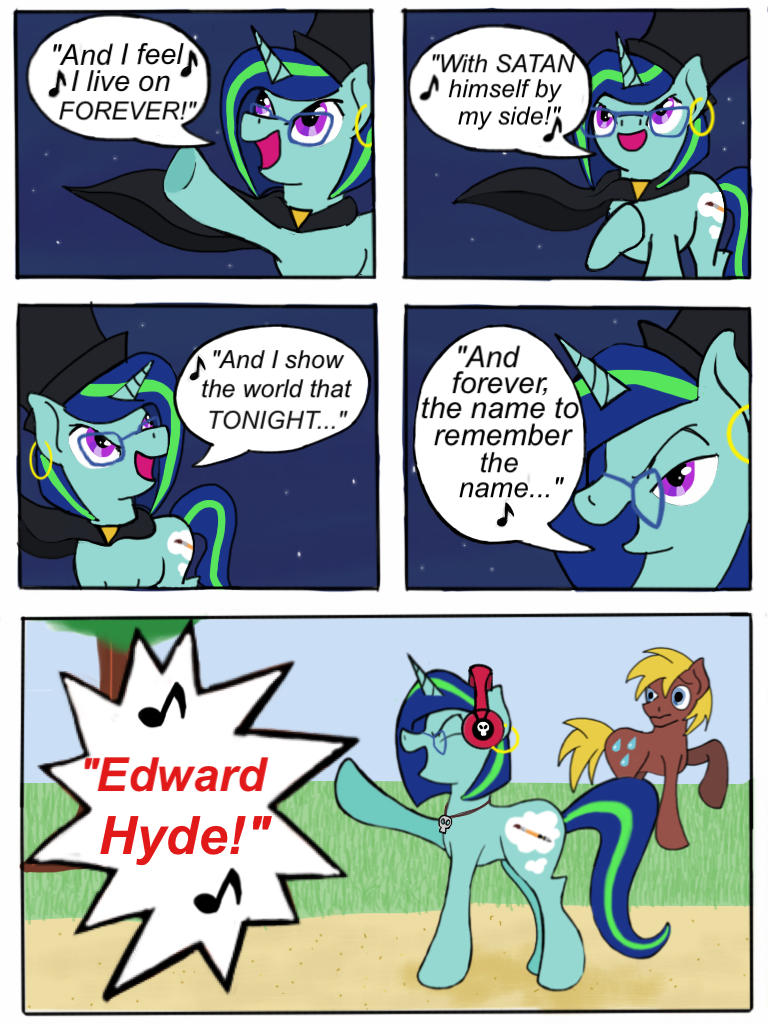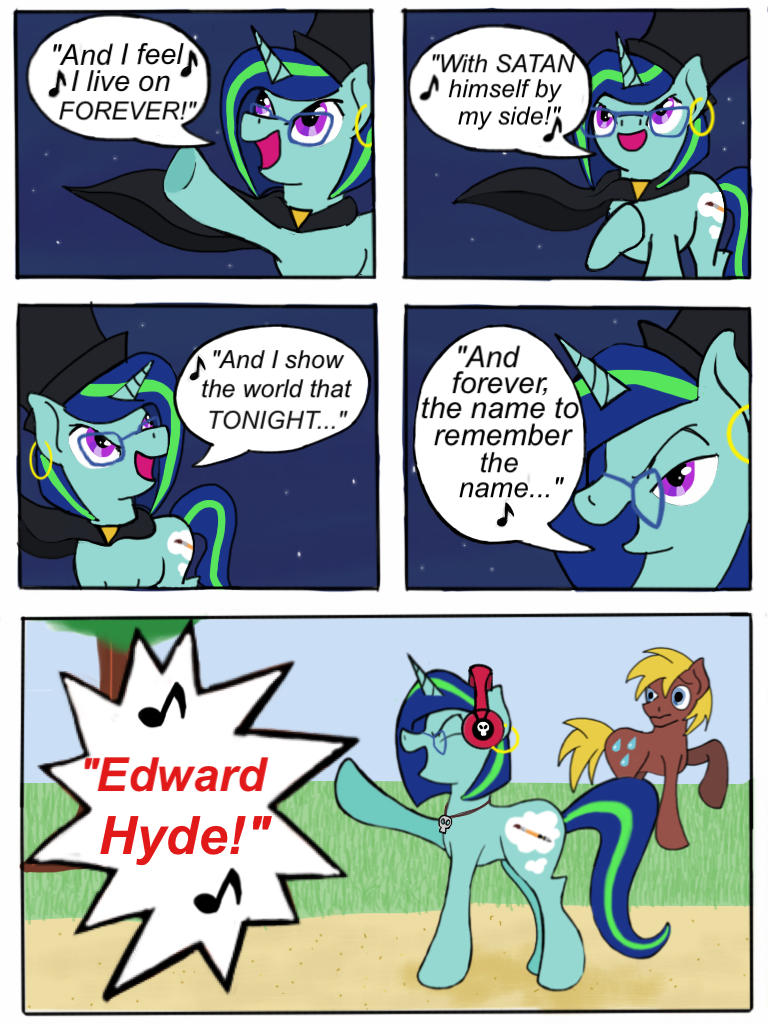 Watch
This idea has been in my head for quite a while and I wanted to make it into a small simple comic just for the sake of comedy. I tried to make it funny but, well, though I love to laugh I'm poor at making jokes. Yet here I am.
I have a feeling that some people, who are J&H fans or fans of any musical, band, artist or anything that is related to music, can relate to this including myself. I just tend to have the mood to sing and then the right song comes and this happens. Anyone with this habit in the audience? Hope this gives you a cringe.
Disclamer:
Inspired by the works of Ink Potts:
youtu.be/Pre0v7wtWvQ
(I'm forever thankfull to them for making Dr. Pinkie and Mss. Pie animatic and so introducing me to J&H.)
Jekyll and Hyde the musical belongs to Frank Wildhorn.
Alive is composed by Frank Wildhorn, lyrics by Leslie Brigus.
My little pony; Friendship is magic belongs to Hasbro.

oh my god this is me every time i listen to that soundtrack
Reply

That musical is just so enjoyable to listen. And because I'm personaly more into darker songs that musical fits to me. There isn't that many "bright" songs in J&H. But I guess that you can't make a very happy musical out of an victorian horror novella. (Thought the horror has faded away by the time.)
Reply

This comic is too relatable xD
Reply

Reply