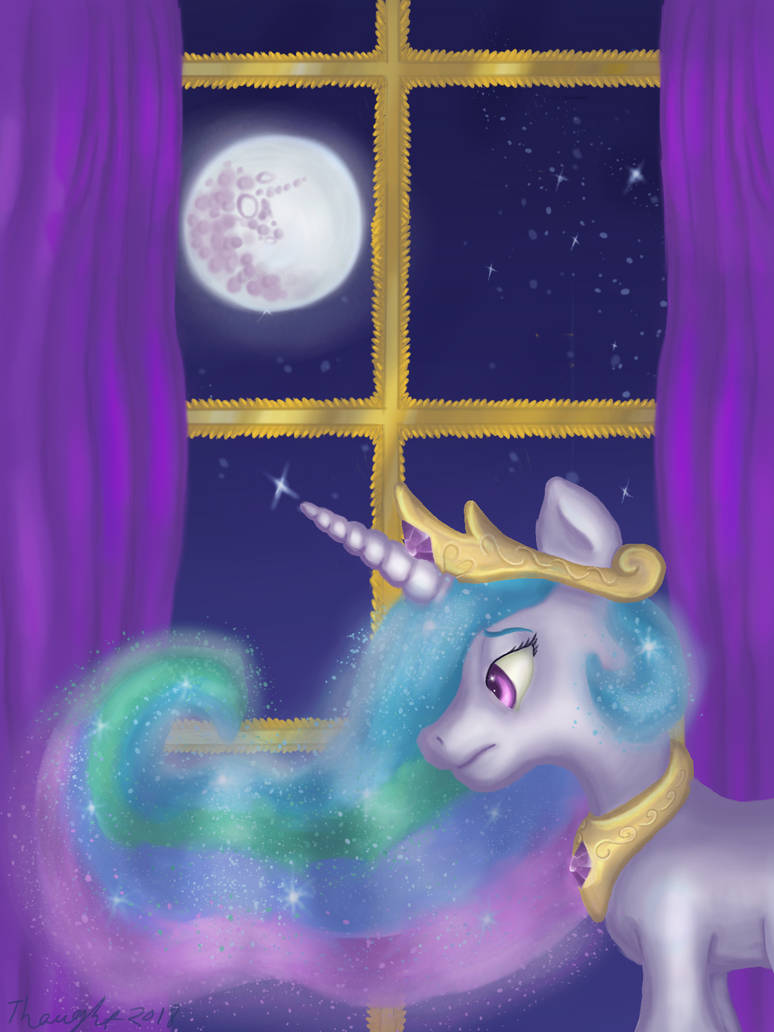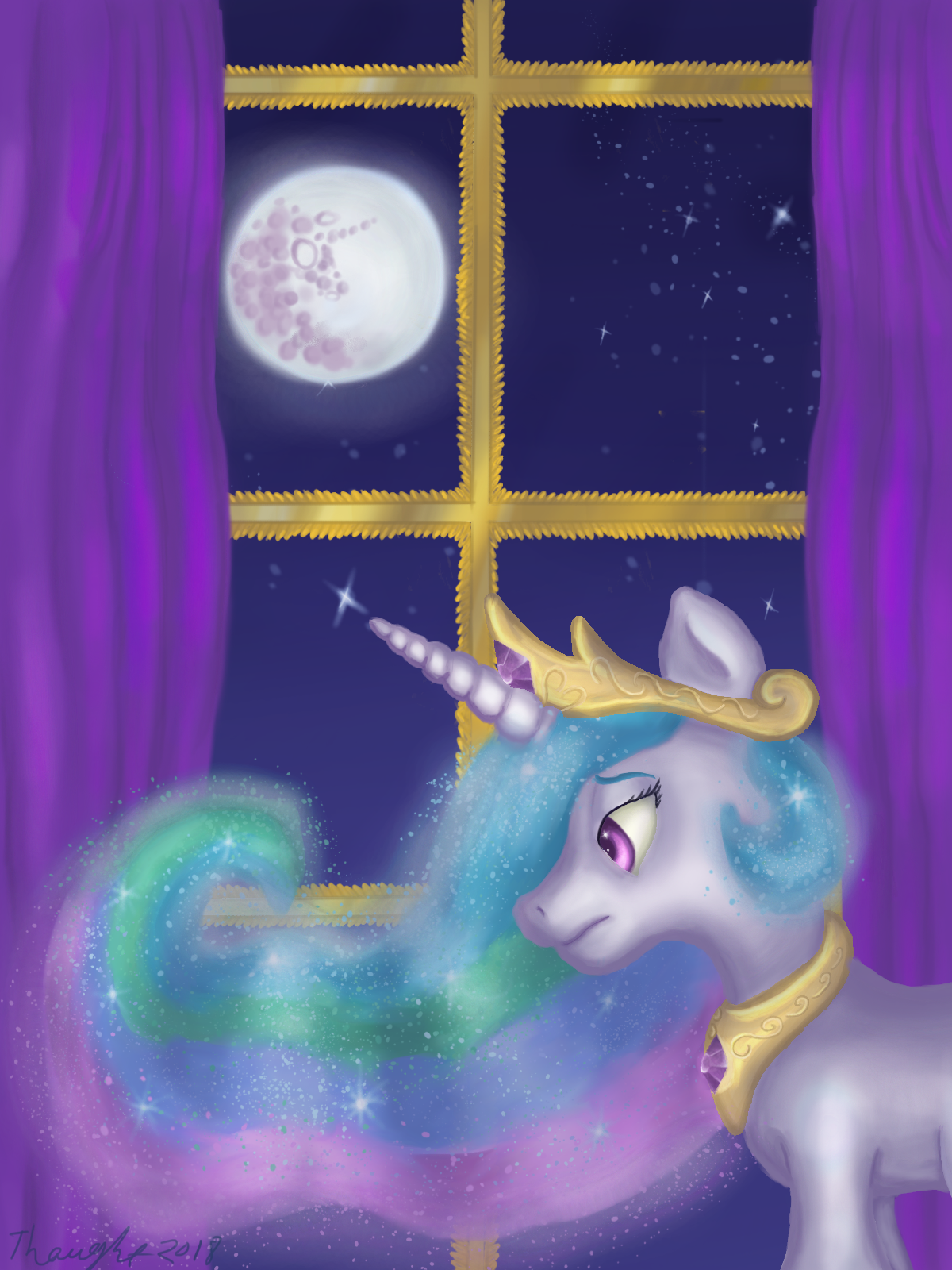 Watch
Have you ever made a wrong choice or been wondering if you're desicion wasn't the right one after all?
I'm sure that Celestia has at least one been wondering this after banishing Luna (or Nightmare Moon, depends how you see it) to the moon. What if there was something else she could have done? So that she wouldn't have to rule entire Equestria by herself.
I'm genuinely guite happy about how this one turned out. It's looks more like ther would be a night time in the picture when you compare it to the mss. Pie drawing I did. I was also really surprised to see how Celestia's mane just worked. Argh! I'm so happy about it!