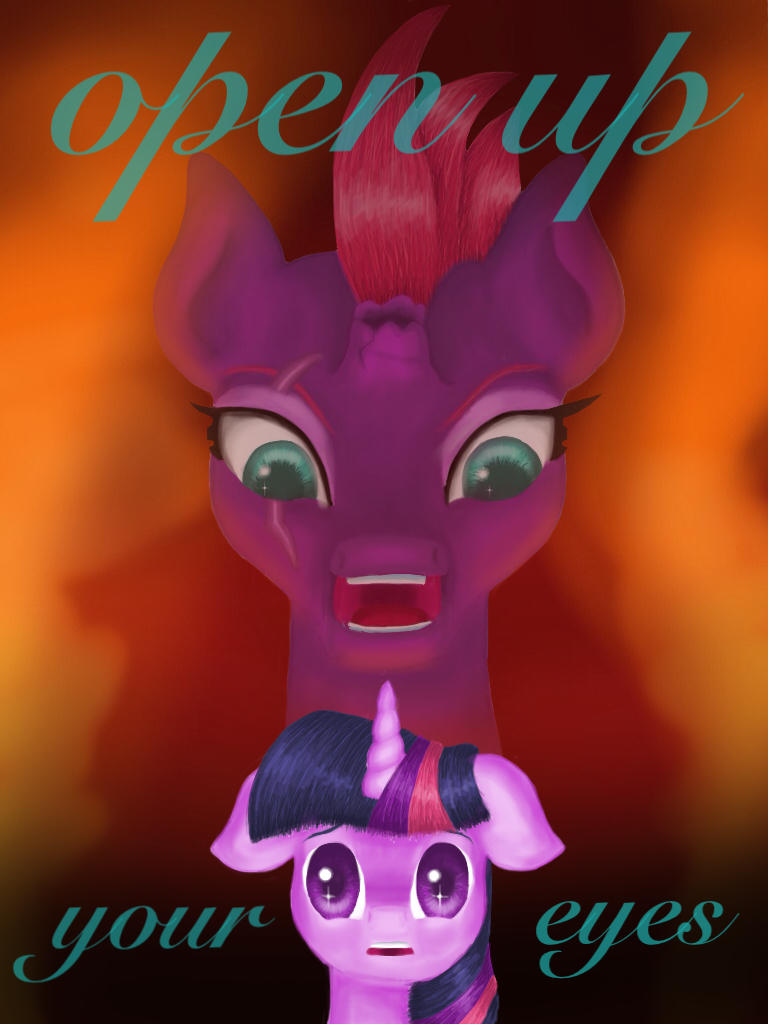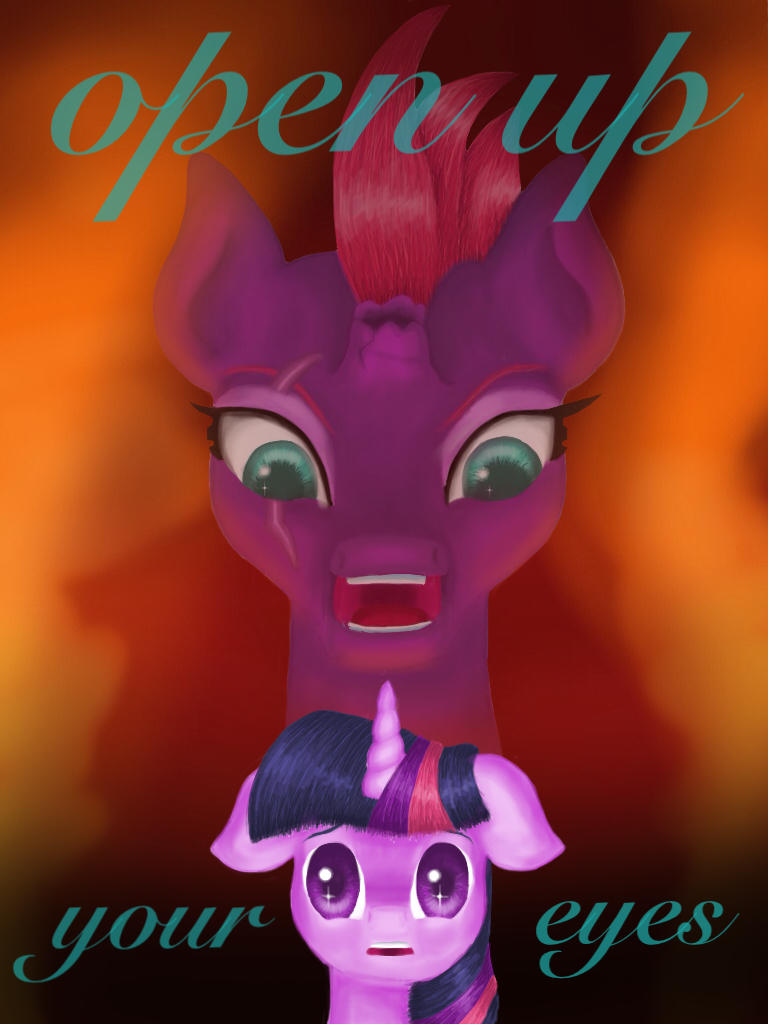 Watch
I saw this movie some time ago and it was amazing! "Open up your eyes" is such a strong and beautyfull song and it fits perfectly to both Tempest and Emily Blunt. I started to really like the song even before I saw the actual movie!
And after seeing the movie I was again listening this over and over and as you have probaply quessed, I got inspired! (Funny fact: I'm actually listening this song while writing this) I wanted to draw a moment when Twilight realises how everything is not just sunshine like it usally is in Equestria. And then she hears Tempest's words in her ears...
This took me emparisly long because I messed up few parts and I also tried many things and end up erasing them. RL is also keeping me busy all the time so I can't work on a drawing/writing everyday even if I wanted. I do my best to get my little halloween special done as fast as possible but I'm afraid that I can't do it for halloween. My apology for that. But I wish you all spooky and happy Nightmare Night!



Discalmer:
This is a piece of fanart and it is not associeted with Hasbro. My little pony and all relaited charecters belong to Hasbro. My little pony the movie (2017) was directed by Jayson Thiesen and I don't own it. The song "Open up your eyes" is composed by Daniel Ingram and the lyrics are made by Daniel Ingram, Meghan McCharty and Michael Vogel and I don't own this song.