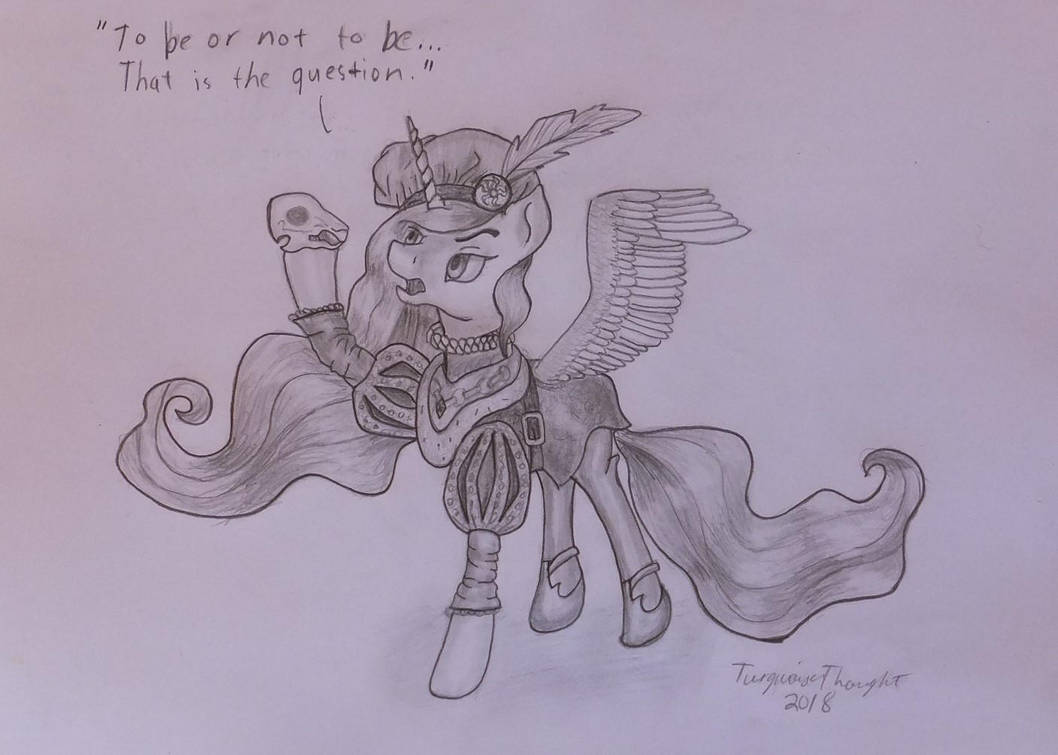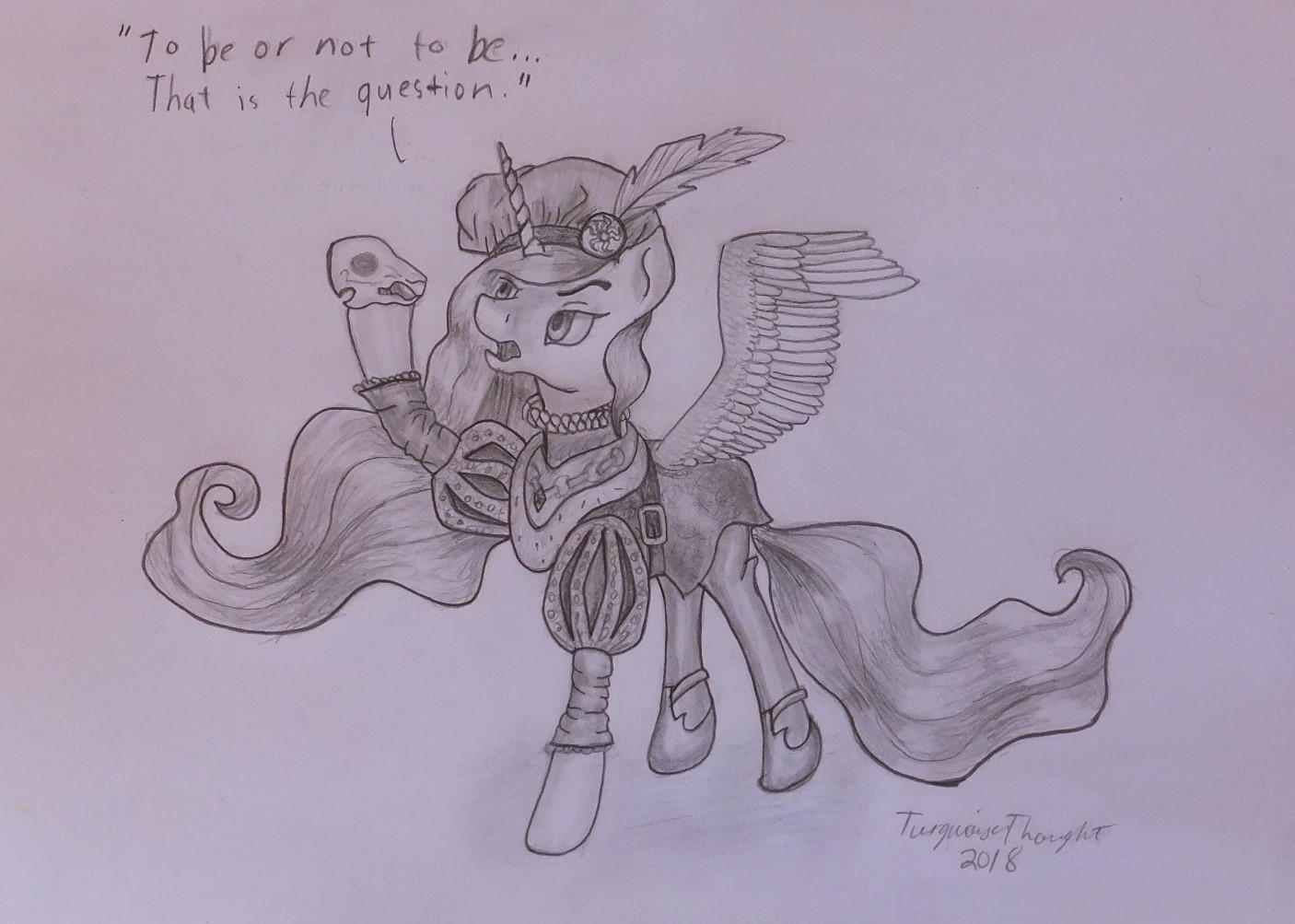 Watch
"To be, or not to be, that is the question:
Whether 'tis nobler in the mind to suffer
The slings and arrows of outrageous fortune,
Or to take Arms against a Sea of troubles,
And by opposing end them: to die, to sleep"
-Shakespeare
If it's not obvious, this drawing was inspired by season 8 episode Horse play. (spoiler allert!) From the minute I heard that Celestia had always wanted to be part of making theatre this came to my mind. Of course it turned out that Celestia isn't a good actor. (end of spoilers) But imagine if there was an alternate universe where Celestia would be an actress. Though then she most likely wouldn't be an alicorn... But Hamlet is prince of Denmark so...

This was a sketch but then I took it too far... I decided to do this with more cartoonic style, using less shading and making lines stronger. I haven't read the play myself but I did a quick research what it is about and I'm planning to read it this summer.
Also, drawing renaisance clothing was challenging for me due to the many rules and lack of knowledge. I had one or to sources to rely on besides google image search. So there is most likely some historical fashion errors in Hamlestias desing. But despite that I'm generally happy how it looks.

And yes, that is a rabbit skull. I chose not to use a pony skull because it would be too big and human skull would be just... wierd for the world of Equestria. During my little research I found out that actually Hamlet doesn't have a skull during that soliloquy (act three). Hamlet is originally holding a skull in the fifth act in a different scene.
Disclamer:

This is fan art and is not associated with the original creators.

The play Hamlet is writen by William Shakespeare.

My little pony; Friendship is magic belongs to Hasbro.