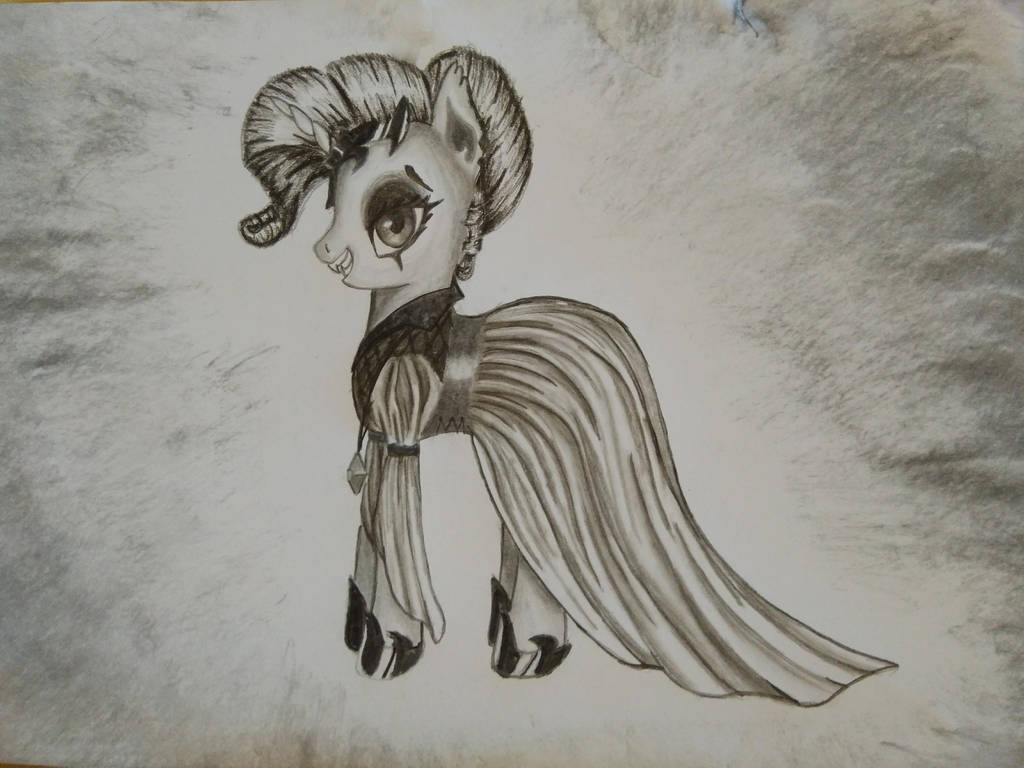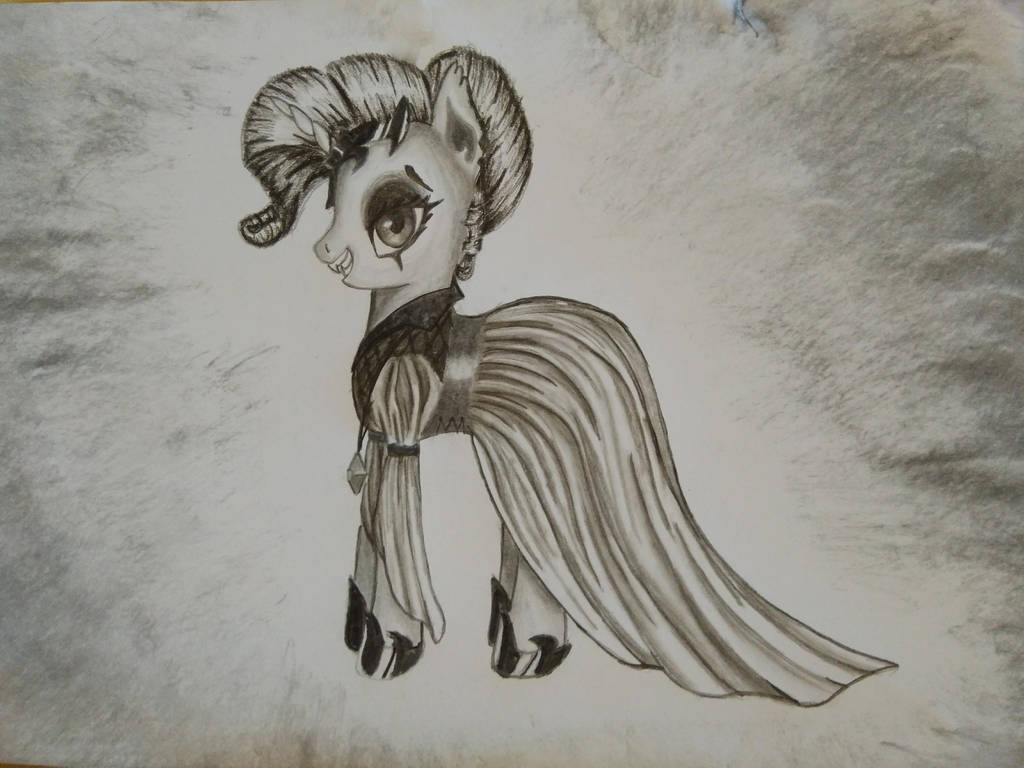 Watch
In a little town near Canterlot is a forest. In that dark forest that is feared by everyone hides an old castle. It's abandoned thousands of years ago and no one lives there anymore. Until now. Ponies have went there to see who lives there but they haven't come back. Needles to say I don't recommend you to go in there but of course some foolish little mortal soul goes there anyway. Maybe she didn't had a choice? Maybe she didn't know the stories that surrounded this misty and rotten castle? Either way, this poor pony opened the castle door and saw a shadow disappear behind a corner. Mare's shy voice asked who was there.
Another mare came behind the corner surprised by her visitor. This pony was pale and beautyful in her evening dress. She welcomed her into her little house and introduced herself as duchess De Rariville. She talked calmly and her voice was like honey. The other mare relaxed by the warm and charming appearance of the duchess. They had a little chat and the pony told that she was after a book to her master. Duchess kindly took this pony to the library and even offered tea before she would continue her journey to the forest. But this poor trusting mare never left the castle. Duchess revealed her knife-like teeth and they pierced the pony's neck. Duchess enjoyed dearly from every single fresh drop of blood...


That's the story of Duchess De Rariville. You will find out later who her victim was. This is my somekind of a darker MLP AU of Equestria. I have plans to make it a series where I introduce more ponies and their stories form this version of Equestria. Every character desing (at least) will be made with charcoal on paper.
My plan is to make this a gothic AU but since I'm not that familiar with goth culture I'm not 100% sure that this could be called as goth. So I
don't
say that this is goth until I'm sure. But I hope this is goth enough. Few people said to me that this could be goth in their opinion. But as for now this could be called as goth inspired thing rather than goth itself. After all, I'm taking a lot of inspiration from goth.
For I'm trying to get more into goth culture even though I'm not planing to become goth myself. But I still like it and think it's fun and interesting and I have this fascination for darker things.
Any goths in the audience? Do you regonize this as goth? What makes something goth in your opinion?
Other stories from Deathville:
Applegraver
Derby, the ghosting mailmare
Disclamer:
This is a fanart piece and it is not associated with Hasbro. It should not be confused with the original product.
Rarity's outfit's desing and Rariville's story by me.
My little pony; Friendship is magic belongs to Hasbro and I don't own it.