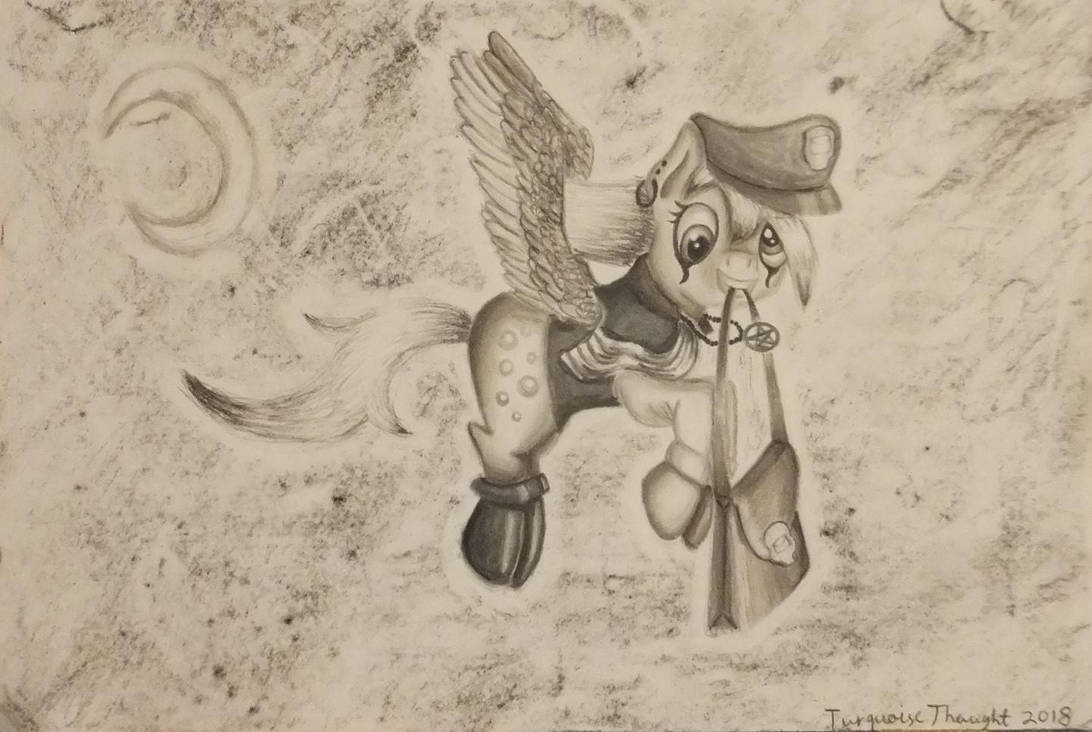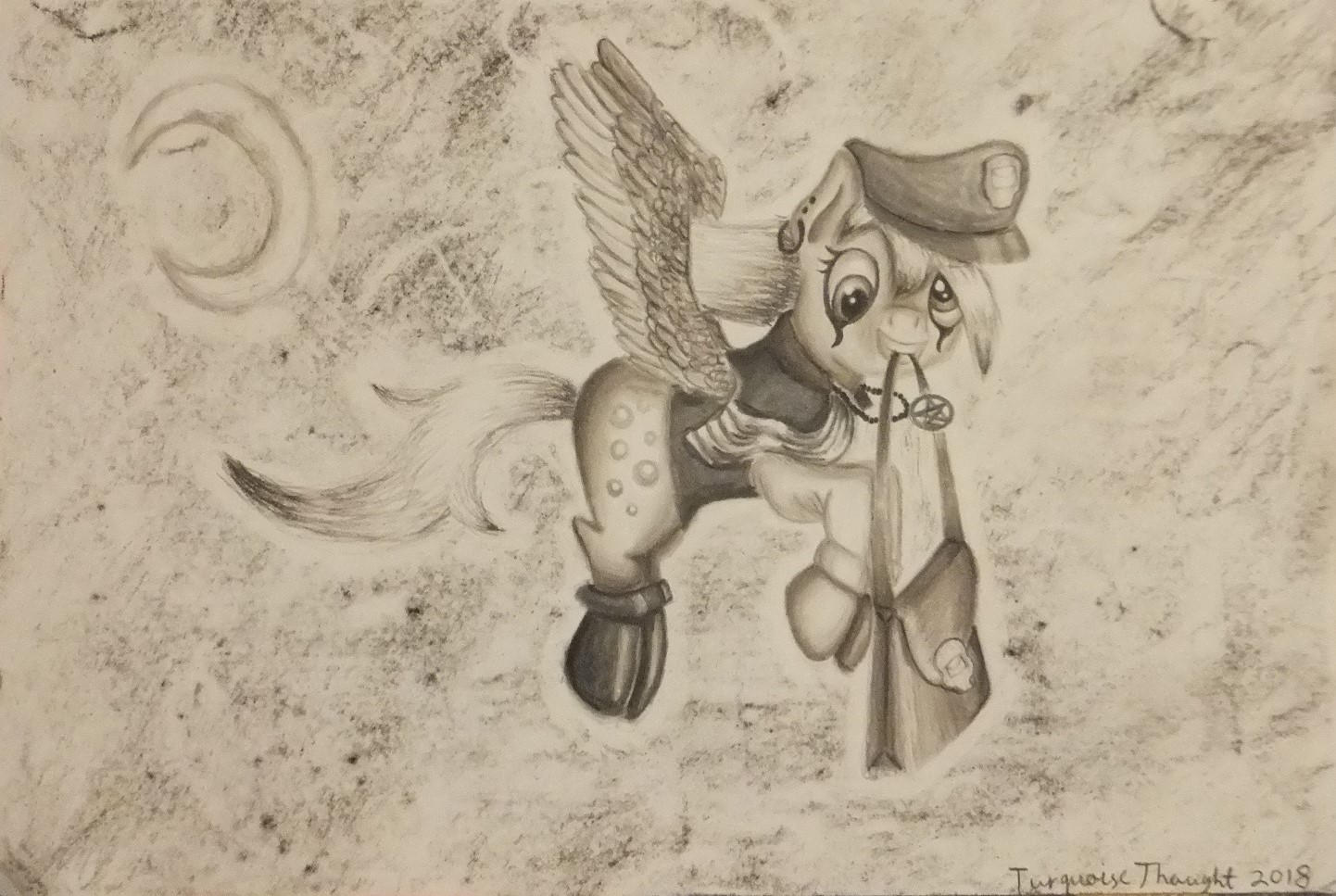 Warning! This short story contains little bit of core elements
.

It was n ordinary day when Deathville's mailmare was flying around the town delivering ponies' mail in black envelopes. The news papers she brought were almost stolen from her hands. Deathville was restless after Mss. Shy's unfortunate dead. Vampire was the word of the week. Everypony became even more shocked when the young newspony was shouting in the streets, selling newspapers:
-Extra! Extra! Mss. Shy's grave has been found opened and empty this morning! Read all about it!
The newspony's voice fades away as Derby flew higher above the town. She headed to Neverfree forest to deliver a mysterious zebra her mail.
As the kind lady had wished, Derby simply left the mail to her front door. But as she was leaving she saw a dark shadow moving away from the window. Curious as she was, she peeked inside and was horrified by the sight. There was Mss. Shy's body! Laying on the floor surrounded by various candles.
Derby spread her wings and flew away as fast as she could. She looked back to see Zebras house disappearing among the trees. One of them was on her way and she crashed hardly on it's wooden surface. Derby wasn't able to restore her balance and she fell towards the pointy rocks of the ground. One of the rocks hit her head causing her skull to crack. The gray pony's body was lifeless. Dark, red blood all over the ground.
And yet, she was able to rise and get to her wings. Only the strange thing was that Derby was able to see her body through her hooves. Actually, she felt like she didn't even need to flap her wings to stay in the air. She couldn't feel anything. Not the cold wind in her mane, not the dry smell of a swamp. But still she was alive. She only felt dead. Like a ghost...

Yup, Derby is a dead as a rock but alive as a ghost and you can see her grave in
here.
It's been a while since I have posted anything Stories from Deathville related but finally Derby is here! I didn't really know how to make Derby to look more invisible but I still like how her design and wings (That are really hard to draw, ghääh!) turned out.
Tools: charcoal.
Other Stories from deathville:
Duchess De Rariville
Applegraver
Disclamer:
This is fanart and is not associated with the original creators.
Ghost Derby's desing and story by me.
My little pony; Friendship is magic belongs to Hasbro.