1. How long have you been on DeviantArt?
5 years (OMG!)

2. Describe yourself in three words.
romantic, shy, odd

3. Are you left or right handed?
right handed

4. What was your first deviation?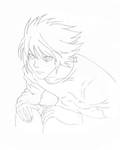 5. What is your favourite type of art to create?
traditional art

6. If you could instantly master a different art style, what would it be?
watercolor paintings

7.What was your first favourite?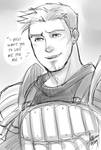 8. What type of art do you tend to favourite the most?
anime fan arts, watercolor works, celebrities' portraits

9. Who is your all-time favourite deviant artist?

micorl
10. If you could meet anyone on DeviantArt in person, who would it be?
my deviantart friends

11. How has a fellow deviant impacted your life?
support me a lot

12. What are your preferred tools to create art?
all types of pencils

13. What is the most inspirational place for you to create art?
When you have a mood to draw it doesn't matter where you are.

14. What is your favourite DeviantArt memory?
meetings with nice people!

Dear

HAPPY BIRTHDAY!


Long Live the DeviantArt!