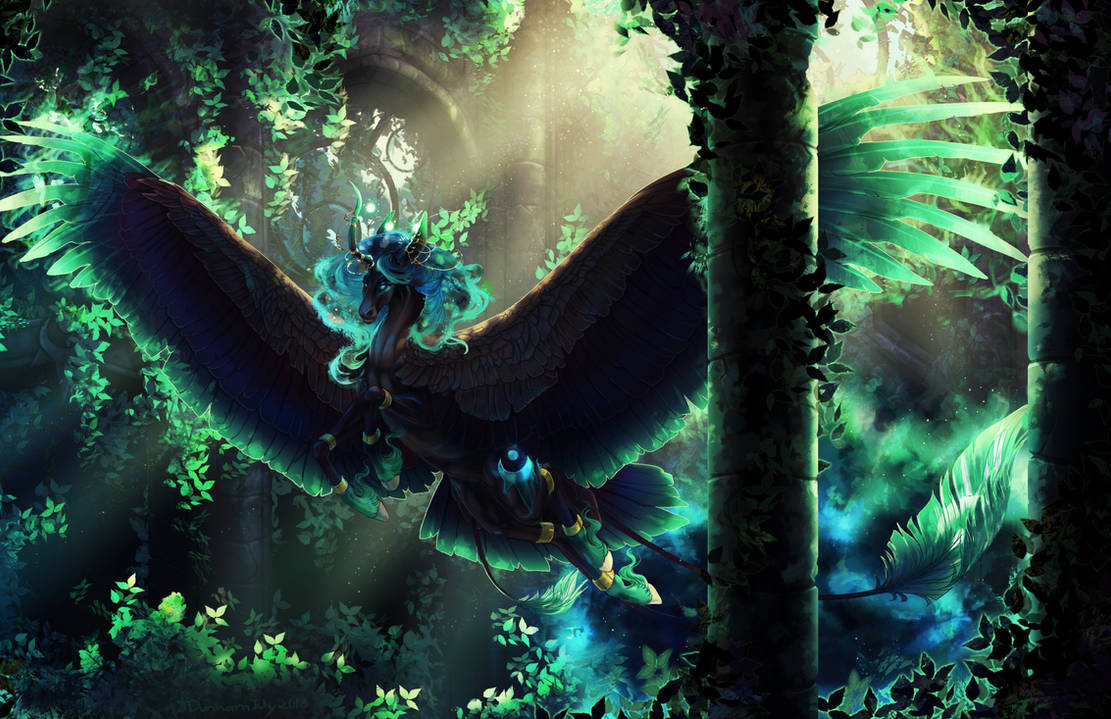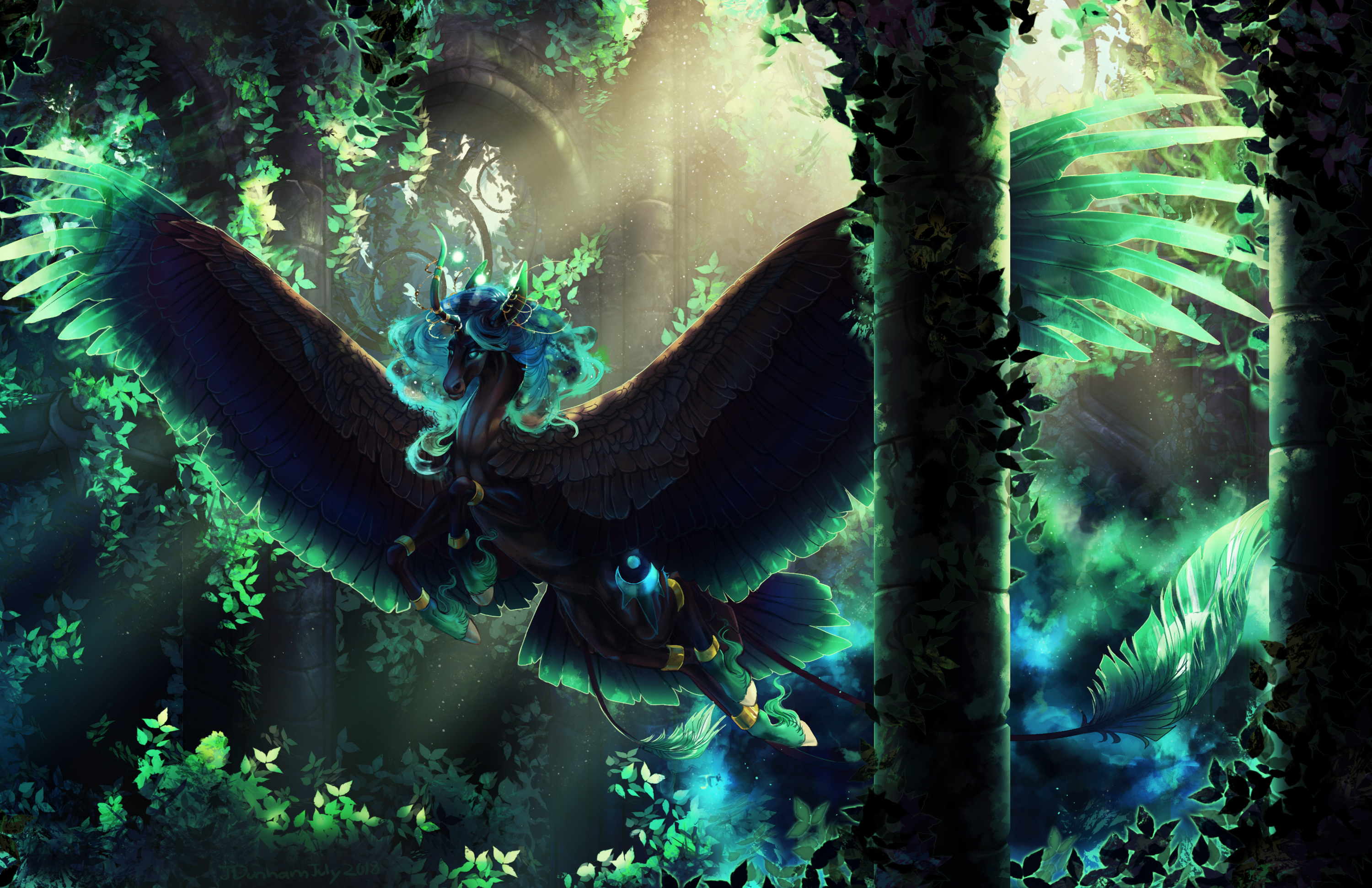 Watch
Goddamn, if this isn't elegant. First thing I say when I look at this piece. The lightning, the shading, looks otherworldly.

Looks like I'm looking in some goddess's garden, with the sunlight reflected off the plants. I have to admit, the dark wings of Solstice, contrast nicely with the lighter colors of the various plant life, with only the tips of the feathers and the mane of Solstice being colored something besides this dark shade being this nice touch. Like some dark angel really, and yes I realize I'm being poetic, but that's what I'm thinking when I look at Solstice.

No art critic, I admit, but the impact of this piece? Something else.
The Artist thought this was FAIR
12 out of 12 deviants thought this was fair.