2K Favourites
171 Comments
24K Views
Behold Sparkle Incarnate.
I had a few ideas for alicorn Rarity, and all of them involved the living pony incarnation of
bling
. Oddly enough, I actually started thinking about this AU because I wanted to redesign Nightmare Rarity. I didn't quite like the original, and I wanted to try a different angle. I'm considering making Nightmare-Rare a canon thing to this AU, though I still need to figure out how to work it in. I might draw that version of her if enough people are interested. Let me know if you'd like to see it.

Surprisingly, I also have a fairly well developed concept for how she ascends, too. I'm planning on saving the details for later, but it involves kicking king Sombra's
ass.
I firmly believe that Rarity is perfectly capable of being a total boss bitch when the chips are down.
Others in the AU: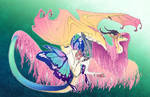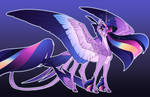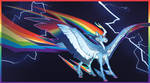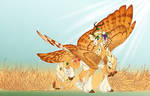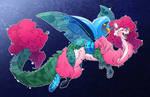 IMAGE DETAILS
Image size
4643x3114px 10.14 MB