Got good news about Jules today and I feel like celebrating!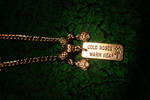 I am giving away one of these necklaces on July 1st at 3pm CST!
Want to enter the giveaway?
Become a watcher and leave a comment about your favorite animal!
I am partial to panthers but in this case, I'm loving my house cats!
The two paws on the necklace represent one for Vincent and one for Jules.
If you are under 18, please make sure it is ok with your parents to enter into the drawing. I will use a random list generator from random.org to determine the winner.
I will ship internationally so anyone can enter!
(Please note, if you live in Canada we may have to wait to ship anything until things get sorted out about the postal system. Fedex is a little too expensive for me to ship on these drawings at the moment.)
For new watchers Jules and Vincent are my kitties: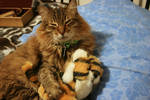 Jules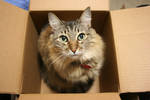 Vincent
Jules recently had some trouble with an infection and kidney stones and he is in the clear now!

im a cat person.

too bad my hubby cant stand em. he'll have to deal eventually though cuz i will get a cat!