AUGUST 31, GIVEAWAY!







































Ash informed me he will be delivering one of the prizes!
One lucky winner will be adopting Ash!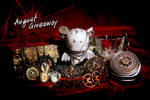 The giveaway will be held on August 31st @ 9pm CST.
How do you enter?



First: Become a watcher.


Next: Leave a comment on this journal entry telling me what kinds of pieces you most want to see me work on!
This could be more collage work, glass etching, rings, bracelets, necklaces, leatherwork, anything; just tell me what you want to see more of or list something new!
On August 31st I'll enter all the names in at random.org to determine a winner. I'll post a screen capture that night with the results listed and you can find out if you are a winner.



































STARTING WATCHER COUNT: 682
CURRENT WATCHER COUNT: 793



































Side Notes: If you are under 18, please check first with your guardians to see if you can enter. If customs restricts the prizes that can be shipped we will work out an alternative prize. Each person may only enter once.
ALL OF THESE WILL BE GIVEN AWAY!
10 prizes will be awarded; 1 prize each to the top 10 people that come in on the drawing giveaway from random.org.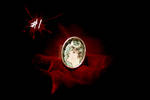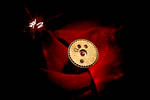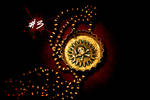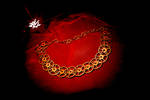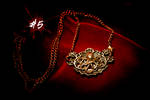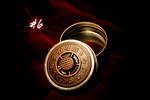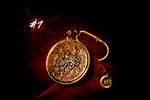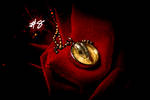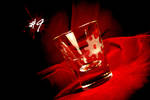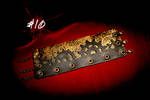 I love you're necklaces. I really like how you make animals inclueded in you're works. I'd like to see more skulls. Muhahaha.

Steampunk forever!