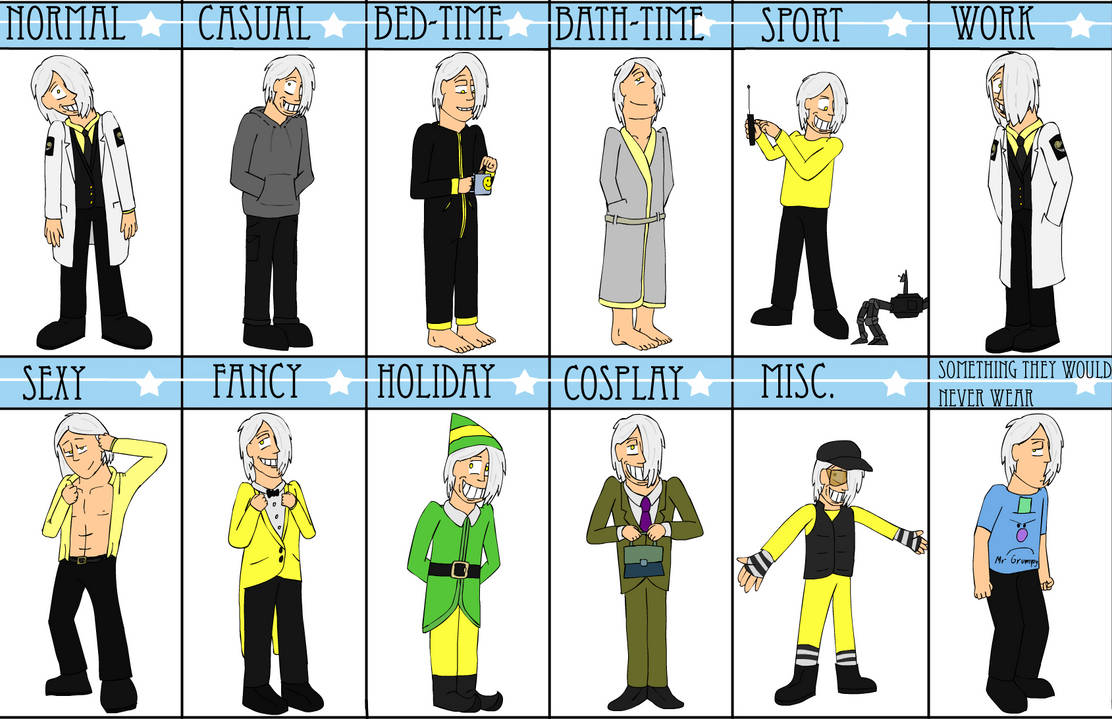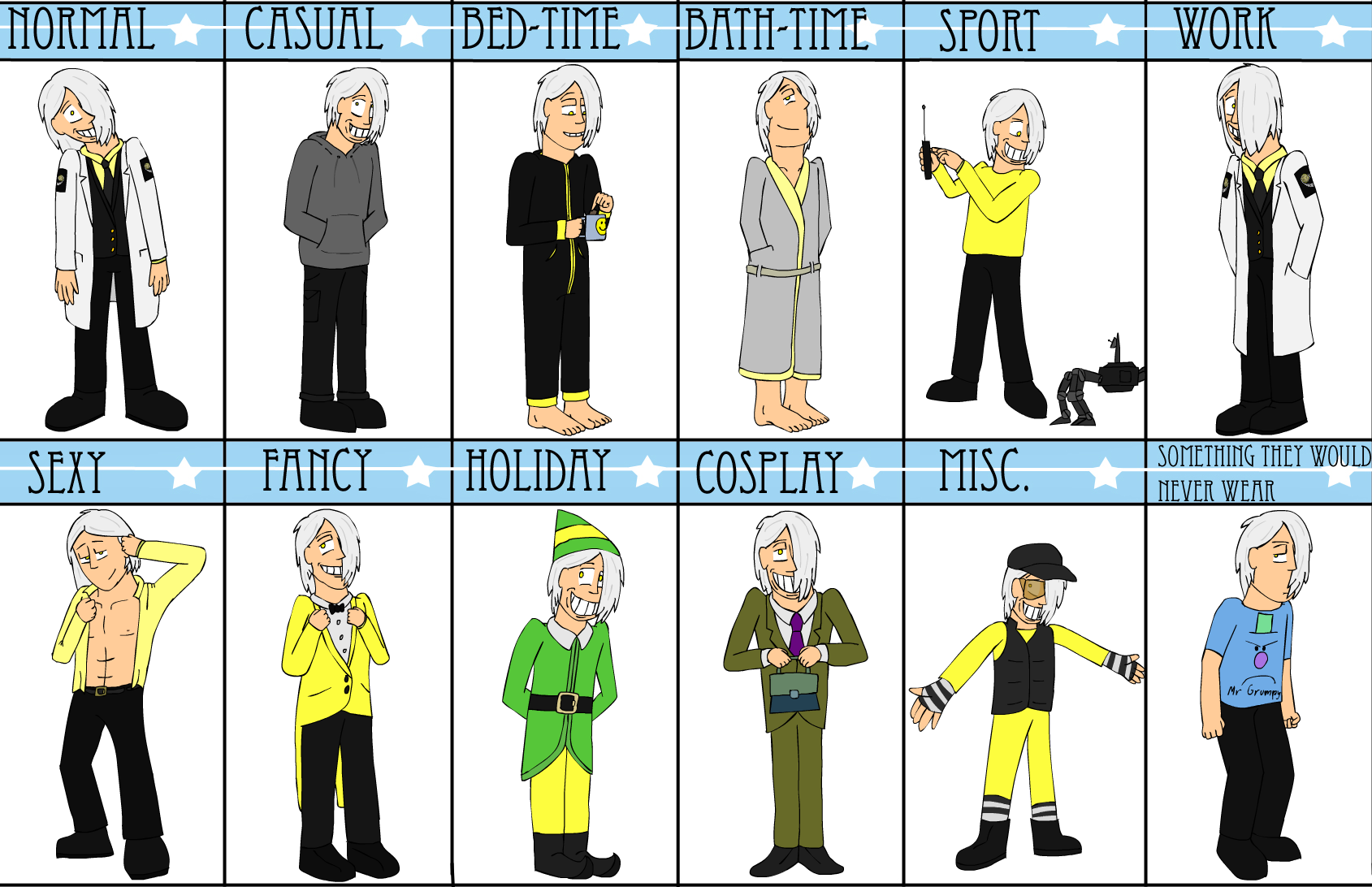 Watch
Damn it's been a long time since I last posted a meme. I found this one a while back and since most of my characters only have one outfit, I figured it would be perfect to vary their wardrobes.
First up is the latest character, Miles Kelman (Agent Smiler). Here are my usual comments on each part of the meme.
Normal: Not much to say with this.
Casual: Inspired by the Smiler hoodies.
Bed time: Based on the Smiler onesie, which I pretty much live in these days.
Bath time: Look at that face. Just look at that smile.
Sport: Robot combat is classified as a sport.
Work: He's usually at work, after all. And this is why I don't draw him from that angle.
Sexy: Stupid sexy Smiler... :/
Fancy: He looks like some kind of game show host here.
Holiday: No prizes for guessing where this outfit came from.
Cosplay: Naaaauuuuughtyyyyyyy.
Misc.: Ride op costume!
Never Wear: If Smiler isn't smiling, you know something's seriously wrong.
Original meme by
~
vinillaskylight
, who removed it for some reason...
Alton Island © Matt Lindsay 2008-2013

D'aww, hes cute in a deranged way lol

although the sexy smiler will forever haunt me >~>
tbh i'd like to know how he'd get on with my oc , Odyssey... lol
Reply

That spider robot is a mini Marmaliser.

Reply

he's surprisingly muscular for someone who works in a lab all day.
hhhhhhhhhhmmmmmmmmmmmmmmm
Reply

He cleans up pretty nicely when he's not looking all deranged.
Reply

!
sexy
Channeling his inner Dante Sparda?
Reply