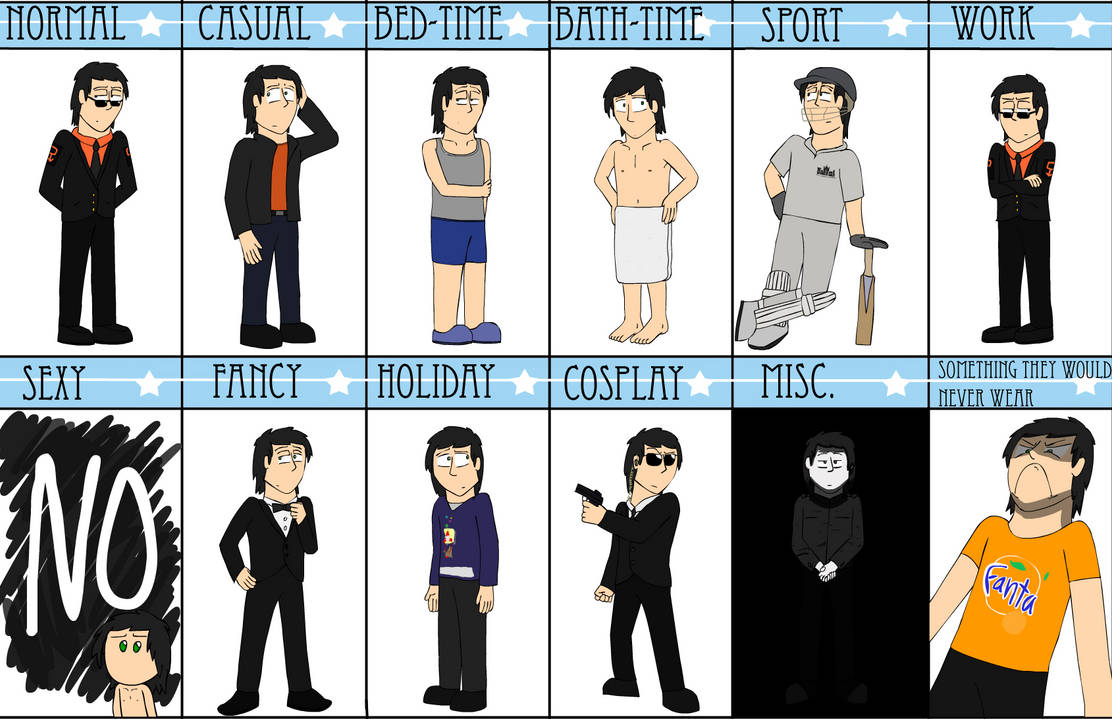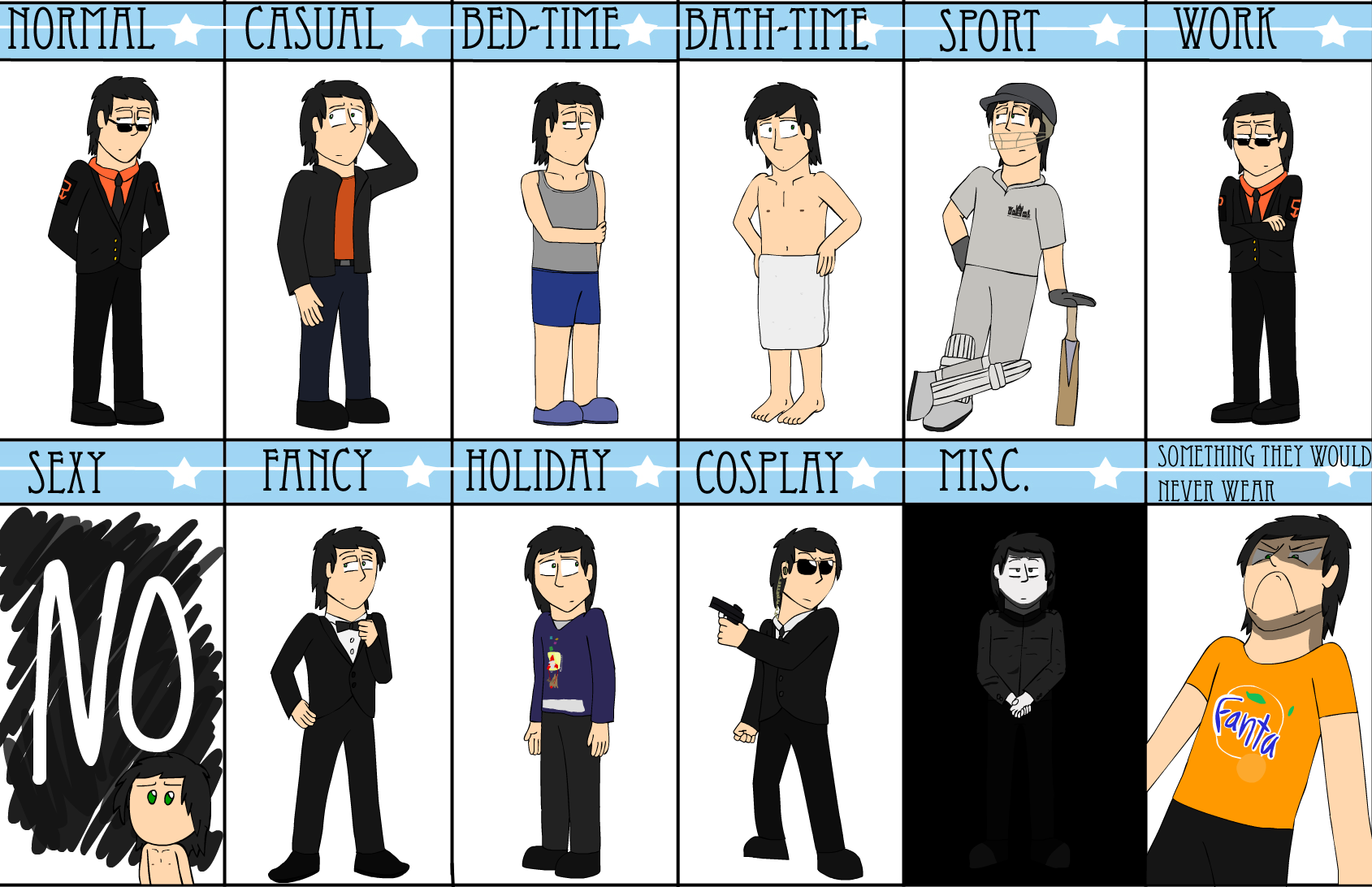 Watch
It took way too long for me to make this meme. I kept losing motivation and having trouble keeping him on model but I finally got through all that. This time it's Agent Oblivion's turn to show off his wardrobe.
The regular comments below.
Normal: A fresh suit for 2013. The old one was getting rather faded.
Casual: Lookin' stylish there, Oblivion.
Bed time: Vest and boxers, pretty simple. And no orange in sight.
Bath time: His weakness is showing; Oblivion seems rather embarrassed to be seen in just a towel.
Sport: Well, he's British after all.
Work: I thought we went over this.
Sexy: His other weakness; Oblivion gets rather embarrassed by sexual discussion, so this is pushing it even further. Doesn't stop him being topless here.
Fancy: Vodka Martini, shaken not stirred.
Holiday: Alton Towers fans may recognise the reference on his Christmas Jumper.
Cosplay: Again, no better choice than the character that influenced him. You hear that, Mr Anderson?
Misc.: For some things, there is no rational explanation. There is no way out. There is no happy ending to this story.
Never Wear: Oblivion's irrational hatred of Fanta continues.
Original meme by
~
vinillaskylight
, who removed it for some reason...
Alton Island © Matt Lindsay 2008-2013