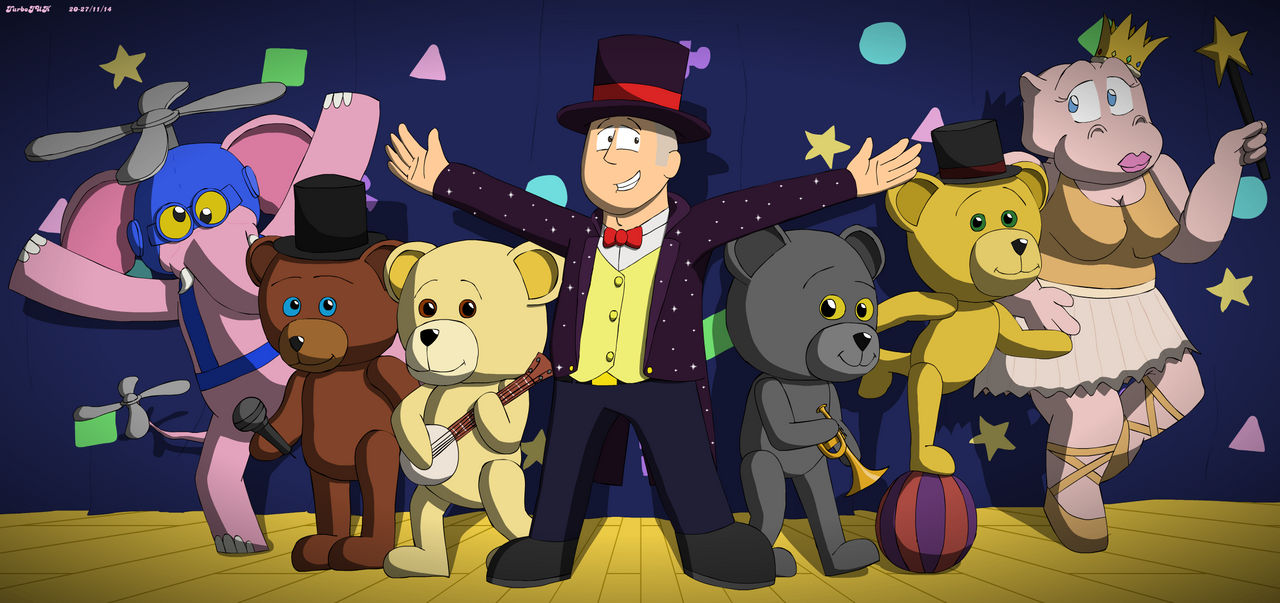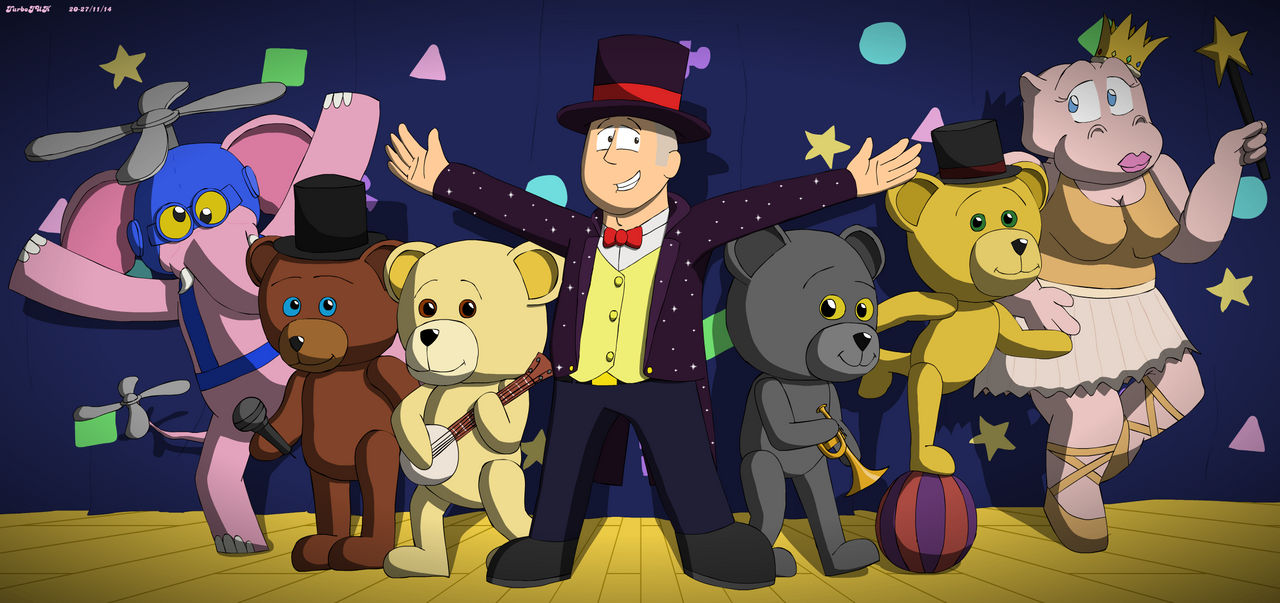 Watch
"Graham Guernsey has lived his life a showman.
From a very early age, Graham had been fascinated by puppeteering. When he was 5, he frequently bought his own teddy bears to life to stage puppet shows for his siblings as well as his parents. Graham was always destined to become a great entertainer, and dedicated most of his days of perfecting his craft all the way up until his ultimate goal: creating his own stage show.

After many, many years of trying, Graham had the means to make the show he had always dreamed of. It was a show that showed audiences the wonders of what could happen if toys came alive. Through Graham's brilliant puppetry, the toys all around the stage all seemed to come alive and help him in a variety of different acts.

Upon opening in 1994, Guernsey's shows were an instant hit. They were colourful, full of wit, and had the audience erupting in applause at the end of every show. After a fantastic opening season, things levelled out back to normal for him to not live lavishly, but comfortably. To him, it didn't matter how much he got for each performance, instead it was all about ensuring that every person who entered his theatre to watch left with a smile on their face. Graham's show remained unchanged, determined to show that it was one of the most timeless forms of entertainment ever.

Unfortunately, the real world caught up to Graham. Times changed, and as the years went on, he noticed less and less people attending his shows until eventually, he came to the difficult conclusion to retire from his profession. His final showing was… humble to say the least in terms of audience numbers, but that didn't stop him from giving his all until the curtain dropped.

At the end of 2005, he left the island to live his retirement, leaving behind countless fond memories for those who he had once entertained.
To this day, visitors to his shows back in the day still look back and remember the amazing 'Graham Guernsey's Toyland Tours'."
Toyland Tours... Out of all the lost rides of Alton Towers, this is the one I most regret not experiencing. I was two years too late, sadly...
So, this could the very first time we've intentionally gone back and looked at a ride that's no longer with us. True, you could say that Corkscrew was the first, but he was conceived back before the ride closed so it's not quite the same.
While Graham may not quite be based on the 'toy factory' setting of the ride, I found his new profession made him much more interesting and I tried to incorporate several elements of the ride as toys in his show - arguably the two most famous set pieces that weren't Sonic the Hedgehog are represented here (the Elecopter and Busty Hippo). Numerous teddy bears appear during the ride so they got represented the most, although each one got a unique colour scheme so the picture didn't look as dull.
Alton Island © Matt Lindsay 2008-2014
Credit to
Cobra-Roll
for writing the bio and helping with redesigns.