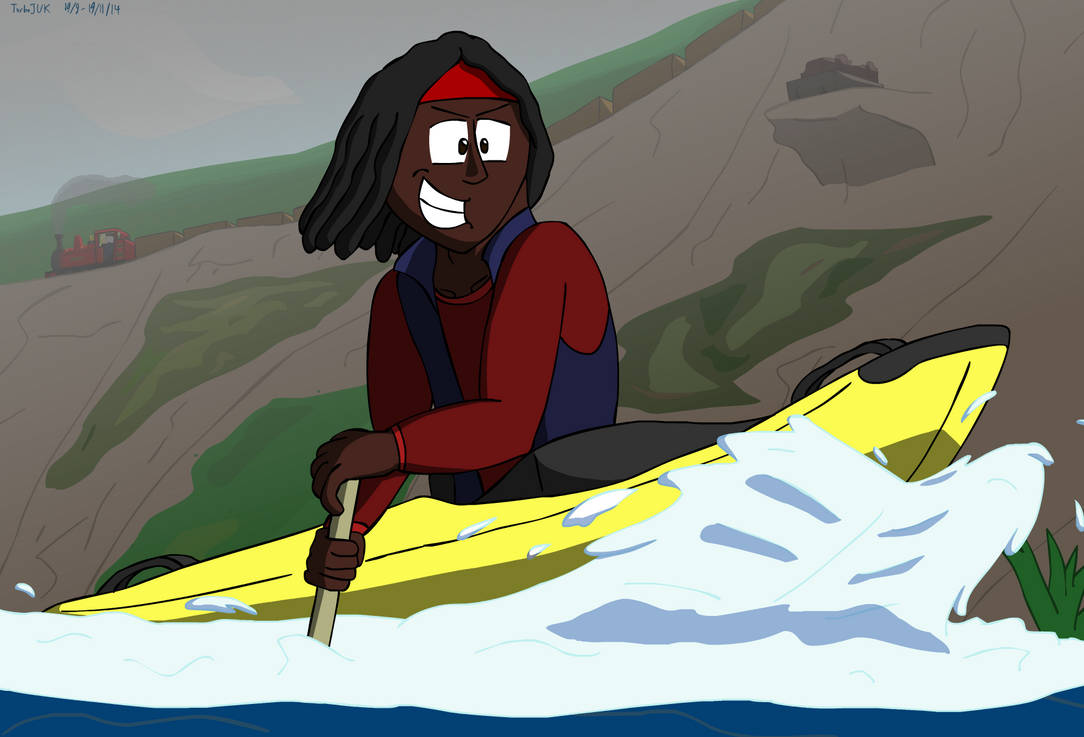 Watch
"For almost as long as Alton Island has been inhabited, Katanga Canyon remained one of the most inhospitable locations on the island. The sheer rock faces towered high above raging white waters. Having claimed the lives of many people, the area remained an untamed wilderness for many years… That was until Congo Djoué arrived.

Congo was an outdoorsman, an adventurer, a thrill seeker, and most of all a die-hard white water rafter. Having ridden many of the world's most dangerous rapids, Congo's next sight was the rapids of Katanga Canyon. Using his own personal kayak, Congo took to the waters, and after a difficult struggle with the waves, came out triumphant. The turns and the diversity of the sights on his travels left him hooked on the location.

The news that the canyon had been mastered was well received by the island, but few still dared to go near for fears of losing their lives to the area. Whilst Congo continued to master the raging course, there were few people visiting to watch.

Things eventually changed a few years later, when the Katanga Canyon mining company eventually closed its doors. The preservation of the railway had brought more visitors to the area, and with it came an increased interest in the rapids. By the time these people arrived, Congo had the entire rapids of Katanga Canyon mastered and eventually offered to take members of the public along the river himself in a new, larger raft. The new venture proved to be a hit with the visitors, who wanted to experience the thrills and spills of the Katanga Canyon rapids for themselves."
Has it really been seven months since I last did any Alton Island artwork? Jeez, I've been lazy.
Here we see the other Katanga Canyon character, and his picture was just as hard to draw as the other. Within a day or so of starting the picture, Congo himself plus the kayak were complete, however the other elements such as the background and the water splash seemed like a daunting task. I had literally no clue how I was going to show what I wanted. I still don't think the cliff looks right, but it's better than the background for Runaway Mine Train. The water definitely came out better than I thought it would.
Speaking of Runaway Mine Train, with Mackenzie's little cameo up on the cliff I thought I'd tackle the main problem with his picture - the locomotive. It now has side tanks instead of a well tank, not looking as close to the coaster's locomotive, but certainly more like a real steam engine.
Alton Island © Matt Lindsay 2008-2014
Credit to
Cobra-Roll
for writing the bio and helping with redesigns.