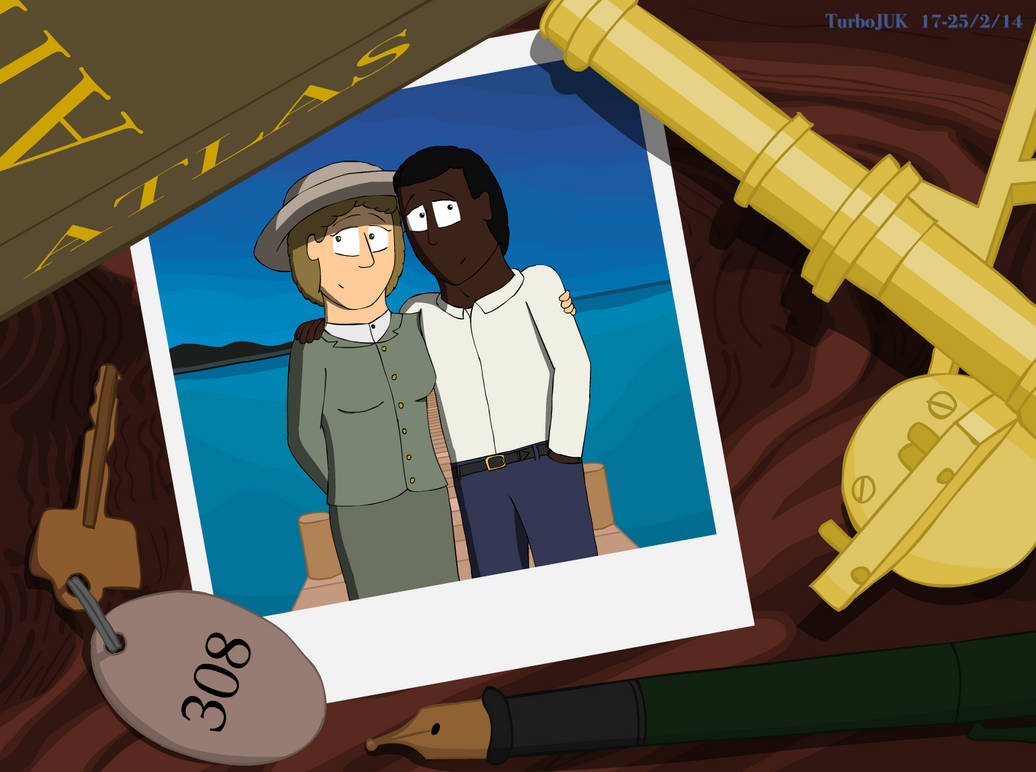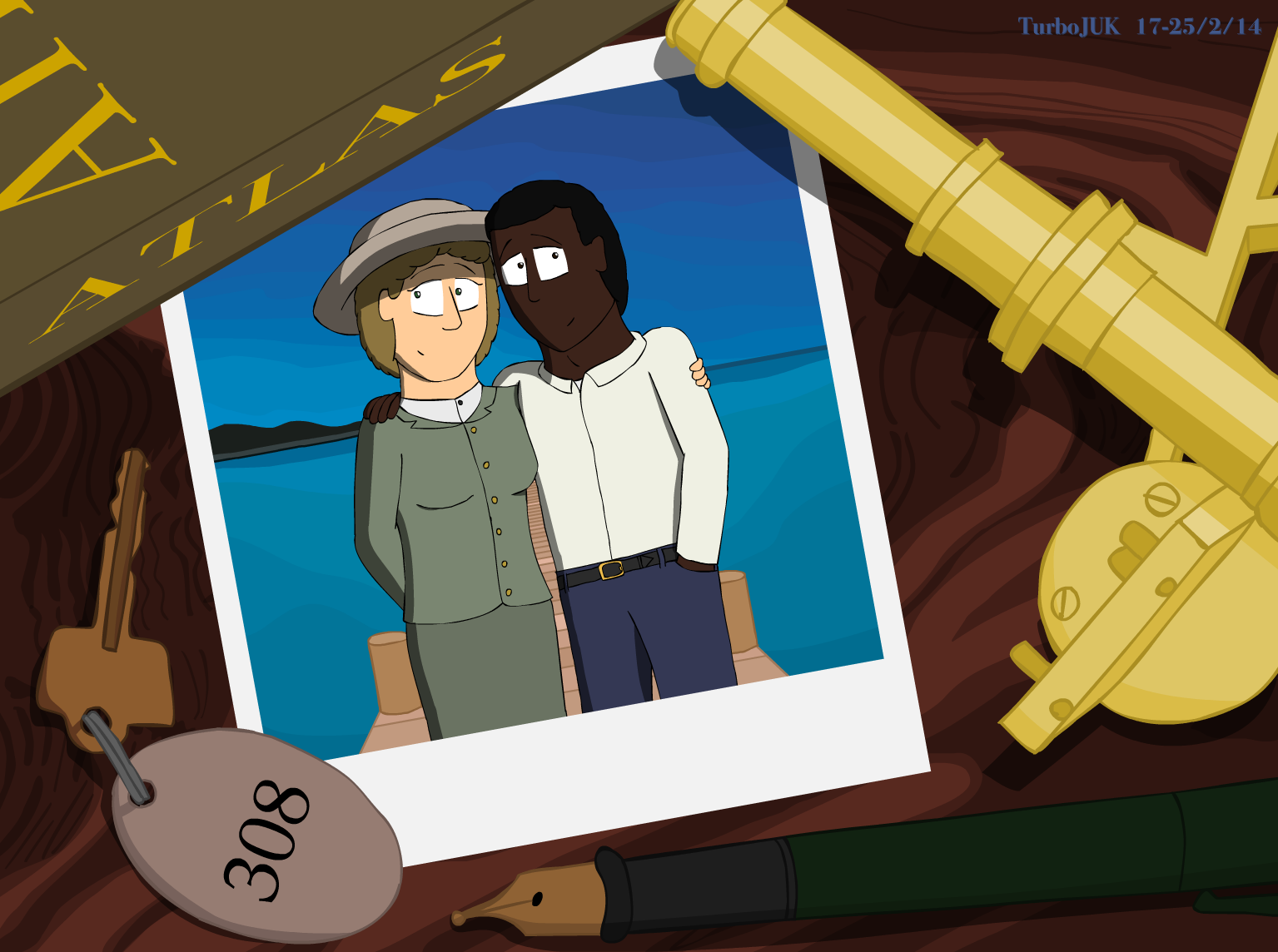 Watch
"Helen Warne had wanted to wander the world's four corners since she learned how to walk. Others thought of her as being a bit of an eccentric with her constant escapades, but to Helen, it didn't matter. Every day was an adventure waiting to happen, and the moment she was old enough, the well spoken, and very British woman packed her bags and some other 'essentials' (A small stove, the family's gramophone, her father's golf clubs and some beer) into her motorcar, and set off on the road to begin her amazing travels. Her trip took her all over the globe, and on her travels she amassed an impressive collection of rare artefacts as proof of her travels.

She met a brilliantly diverse set of people in her time travelling. Including many locals, and other famous explorers including Sir William Algenon of Alton Island. One particular traveller stood out from the rest however…

It was whilst she was driving through the West Indies that she bumped into Rich Harrison, a Caribbean native who had been touring the islands in the area. Rich was on a flying visit to his home, and invited Helen along to visit. The pair would spend long hours laughing and sharing their experiences with each other, as well as finding out more about their respective cultures. Helen found that Rich was flamboyant, fun, and proved to be exceptionally well versed in Caribbean tradition, After stopping over for much longer than both of them were anticipating, the two made the unhappy decision that they both had to move on if they were to continue their journeys. After one last photo together as a memento of their meeting, the two went their separate ways. The two kept in frequent contact after they parted, sending each other letters with their latest adventures and photographs. All good things had to come to an end however…

After a few more years, Helen had grown rather weary, and oddly feeling empty inside after meeting Rich. She adored the thrill of exploration, but her body simply couldn't keep up with her desire to travel, and something didn't feel right about continuing. She eventually decided to call it a day, and with her car now squeaking, rattling and hunkering down under the load of her now massive collection, she set off for the long journey home. She finally found her home on Alton Island in 1988, having been told all about it by Sir Algenon all those years ago. She continued her letters to Rich, but something still felt missing, and continued to for the longest of times. Until 1993 in fact…

On a quiet evening looking out to sea from her room, came a surprise knock at her door. She opened it to reveal the slightly older looking Caribbean man who had also chosen to hang up his travelling gear for the last time: Rich Harrison. Ever since their encounter in the West Indies, Rich had set his heart on retiring from his travels and settling down with the explorer who had taught him the most. Overjoyed at their reunion, the couple married and decided to open a resort together, in order to share their adventures with the passing world. The resort opened on nearby Chetwynd Island in 1996, decorated and filled to the corners with mementoes, curios and most importantly their stories from their respective travels.

The couple now welcome any travellers who may grace their resort, and are always there to give guests more than just a simple roof over their heads."
Has it really been almost 5 months since I last did any character art? Well here's some more and this time we're something a little different, for this isn't art of a ride, but of the two hotels of Alton Towers Resort.
The Alton Towers Hotel is extremely quirky and quintessentially British, while the Splash Landings Hotel is bright, colourful and a lot of fun with its wacky Caribbean theme. While Rich isn't based on anyone in particular, Helen's design was heavily influenced by Niamh Cusack's portrayal of British author Beatrix Potter, whose characters once performed at Alton Towers in the 1990s and still reside in the hotel's themed rooms.
I actually started this image nearly 2 months ago, but ended up completely redoing it because the old version just looked wrong to me.
Alton Island © Matt Lindsay 2008-2014
Credit to
Cobra-Roll
for rewriting his bio and helping with redesigns.

I've been to the Splash Landings hotel before. It was a great place to go to when staying for the night.

Reply

I've not yet stayed in either hotel, but during my trip last year I spent a day in the waterpark and had a good look around both.
I no longer care how much the Alton Towers Hotel costs, I want to stay there.
Reply