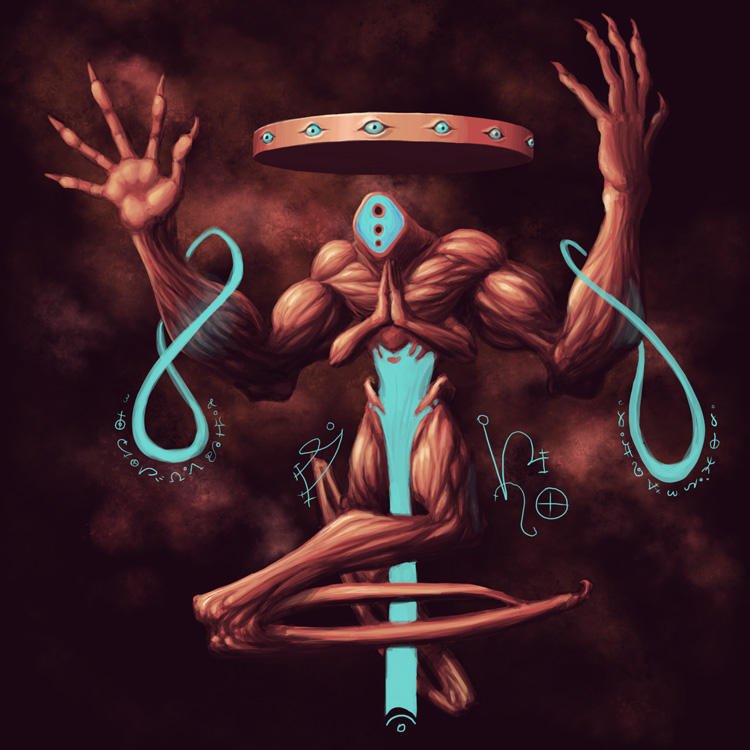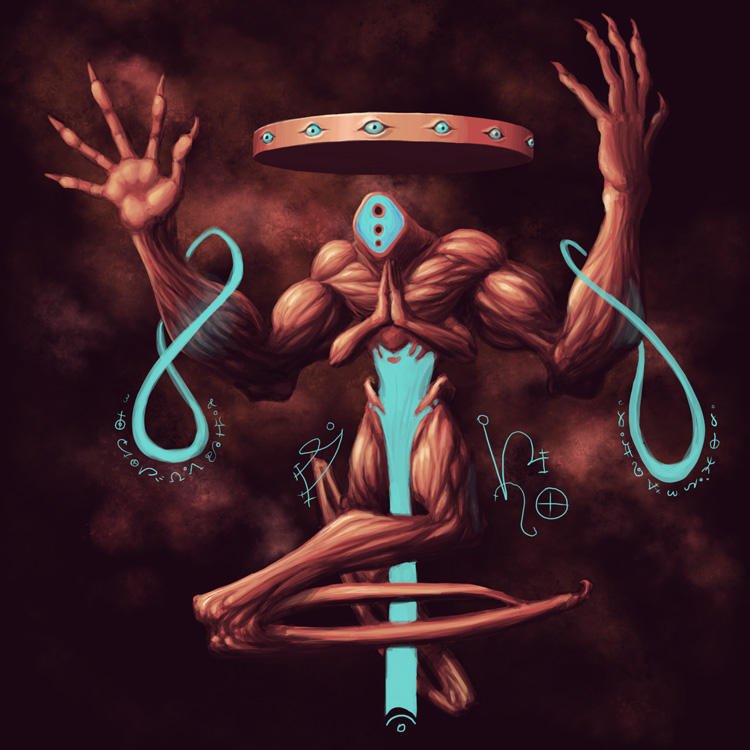 Watch
"Fear not" It said.
Nope. Sorry. I will fear to my little heart's content when a giant red monster thing with chicken wings for legs and a wheel for a head appears over Somerville. The bastard looked like it could dance with the Statue of Liberty; which incidentally was just run over by a five legged lion if my news is correct.
As it turns out, after a lot of completely logical fearing and maybe a little anti-aircraft fire, Chicken-Wing-Wheel-Head was an angel. A Seraphim or something named Raquiel. Nice fellow, if a bit stupid. He actually had a sense of humor. Not like the uptight goody-two-shoes angels that appeared in other cities. I hear Tallahassee has one that refuses to shut up, it recites the Lord's prayer from one of it's four heads all day and all night. It's a nice show of devotion but people really do need to sleep.
I'm getting off track; Raquiel turned out to be pretty okay. He helped us rebuild the Zakim Bridge and dropped buckets of water on the forest fires out west. We let him put the star on the city Christmas tree and he was giddy as a schoolgirl for days.
We were even more happy to have our own oversized guardian angel when the demons came, though it was a little weird to see the nice guy who helped my neighbor's cat down from a tree tear the entrails out of a metallic feathered godzilla-thing.
If there really is a heaven and I end up there, I'm finding out whoever made us think angels were pretty dudes with wings and I am going to slap them silly.
One night there was a bad fight. Really bad. The ones where I get called into the hospital are the worst. I was a veterinarian that specialized in horses, they only call me in when they're expecting triage levels of patients.
So I drove along the empty highway (fuel rations are a bitch) to the Brigham and Women's and between the skyscrapers I saw glimpses of Raquiel fighting a demon.
They're both lit up by fires on the ground and the tracer bullets of a dozen apache helicopters, dodging and weaving to hit the demon and not Raquiel.
The fight wasn't going well. The demon was easily twice the size of Raquiel, an enormous catlike thing covered in bleary red eyes. It opened one of three mouths and screamed, an ear piercing wail that shook me to the core, even half a mile away. I felt my hands go numb and managed to stop the car before veering into the guardrail.
I can still see them. The demon has its fangs in Raquiel's torso, shaking him like a rag doll. Raquiel then picked up his own halo-wheel and started bashing it into the demon's head. That thing is like a hundred foot disc of solid iron.
They're both down on the ground at this point, the demon screaming and Raquiel slowly and painfully beating his halo into its head. The demon let go and Raquiel just sort of dragged himself away.
The remaining helicopters continue firing rounds into the dead beast. Better safe than sorry.
Raquiel falls down. And much to my horror I realized I'm driving towards him.
So thinking things through isn't a strong point of mine, okay? I've cut into screaming clydesdales and sewed up unanesthetized wild mustangs with their guts hanging out. Sometimes I just act. And that's why I was driving straight into a warzone.
I pull up next to Raquiel's head... thingy, and step out of the car. Several old warehouses have collapsed underneath him and I hope everyone left for the shelters.
His chest is torn open, the organs are nearly unrecognizable.
"Jesus Christ"
He looks at me with one giant blue eye. "Wh-Where?"
"Sorry, just an expression." Like I said, nice guy, but not too bright.
"You're pretty hurt. Do you know how I can help you?"
"S-sometimes I heal..." He looked so tired.
"Okay, that's good I guess, I'm gonna look and see what I can do, keep still for a bit."
The organs of an angel have a few similarities to a human. Or at least they look like they do. They have veins and arteries at least. And a few of them were spewing blood like a firehose.
I am a good New Englander. I have a shovel, a bag of sand, duct tape, and a multi-tool in my car at all times. And for the next three hours I stitched up the arm-thick arteries with a leatherman and a braid of tape. Worrying about infections for both him and I was a lost cause, his wounds were so large and I was covered in his weird blue blood.
It didn't really matter if I contracted some weird angel sickness. We were all dead if he died anyways.
Eventually the army came in, took me away and cleaned me up, and got to work on him with much better doctors. But I had stopped most of the bleeding.
He did heal, and I didn't get sick. We took samples from the scene and it turns out that angel blood has anti-bacterial, anti-fungal, and anti-viral properties. Maybe someday we'll synthesize it.
Raquiel still had a few scars, and was weak around the abdomen, so he made some weird magical blue cloth to protect himself. He likes to chat with me and thinks I'm some sort of miracle worker. I told him it was the miracle of duct tape.
We're still here in Boston. Still standing somehow. Maybe someday an even bigger demon will come and we'll drown in bile or something, but until then I will continue learning how to treat people in addition to horses and Raquiel will still float around the Zakim bridge and occasionally preach the word of God and Duct Tape.
__________________________________________________
~
Kothoga12
asked for some input on designing KAIJU ANGELS, to which of course I said hell yes. C'mon, KAIJU ANGELS, that is as crazy awesome as it gets right there.
~
Kothoga12
gets all the rights and permissions to this particular design. Use it however you see fit

If anyone ever needs help with thinking up weird things, I'll usually try to help. I can't always guarantee that inspiration will strike so I might not always be able to help.
Photoshop, five hours. I think I kept falling into some bad habits of mine for this picture but that's why I need to practice more.