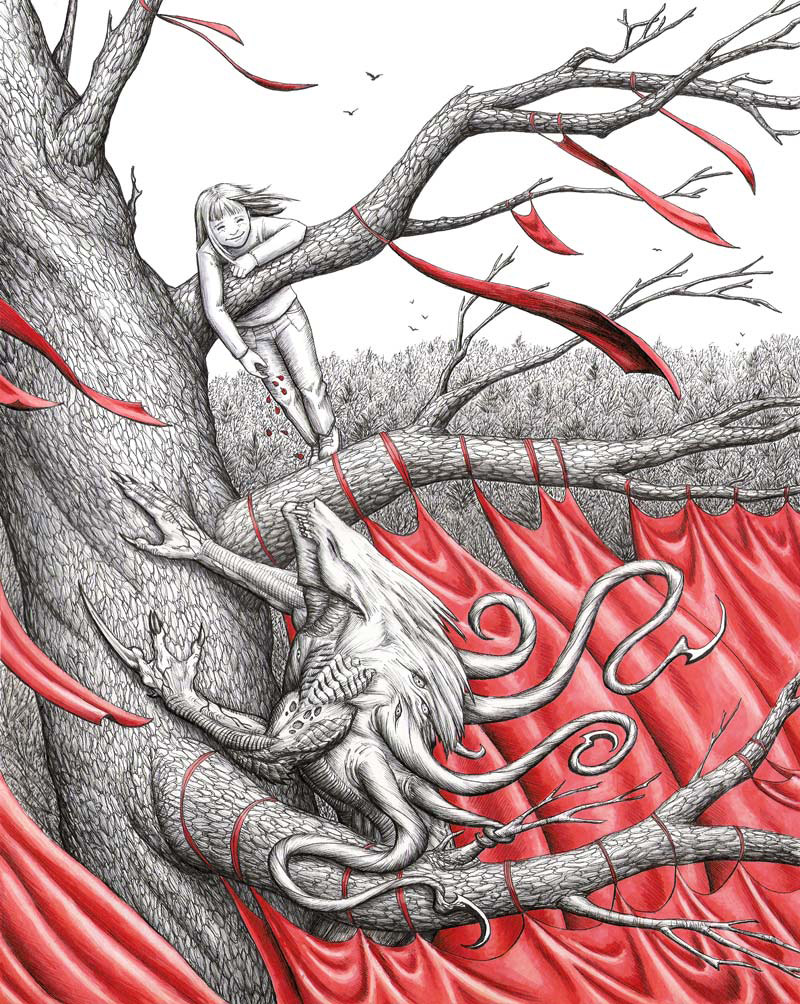 Watch
I'm scared...
Why ever is that, my dear?
But winter is coming...
It hasn't come yet my dear, so stand in the sun while you can.
But the trees are dying...
They are only sleeping my dear, can you hear them dreaming?
The birds are flying away...
But the chickadees will stay and sing sweet songs.
I am afraid...
Of what my dear?
Of needles and vans with dark windows and masked men...
I am here, and nothing will hurt you.

How ironic it is that the master of lies would be so moved by the plight of a little girl that he would spin his lies into stories and whimsies to comfort her.

Micron pen, Prismacolor Marker, white acrylic for the highlights, and way way way too much free time. I am so happy this is finally done! It's a pity that the scan and resizing didn't get all the little details, I may need to upload some cropped versions. I really like it though, it's much more surreal than usual, but that's not always a bad thing.