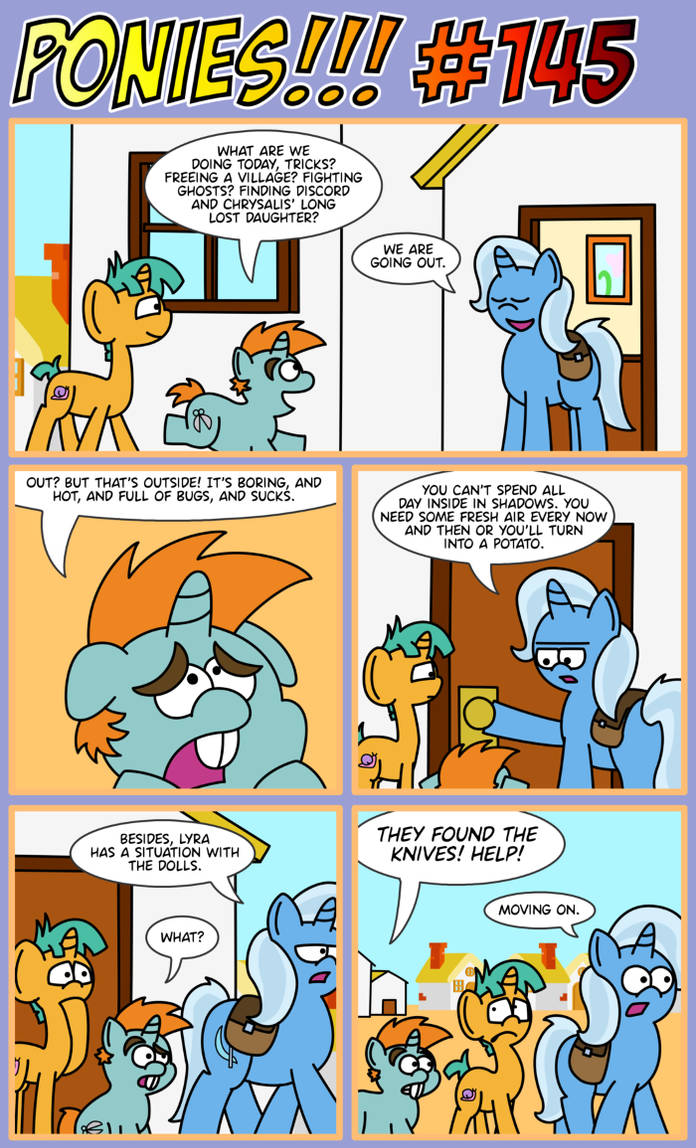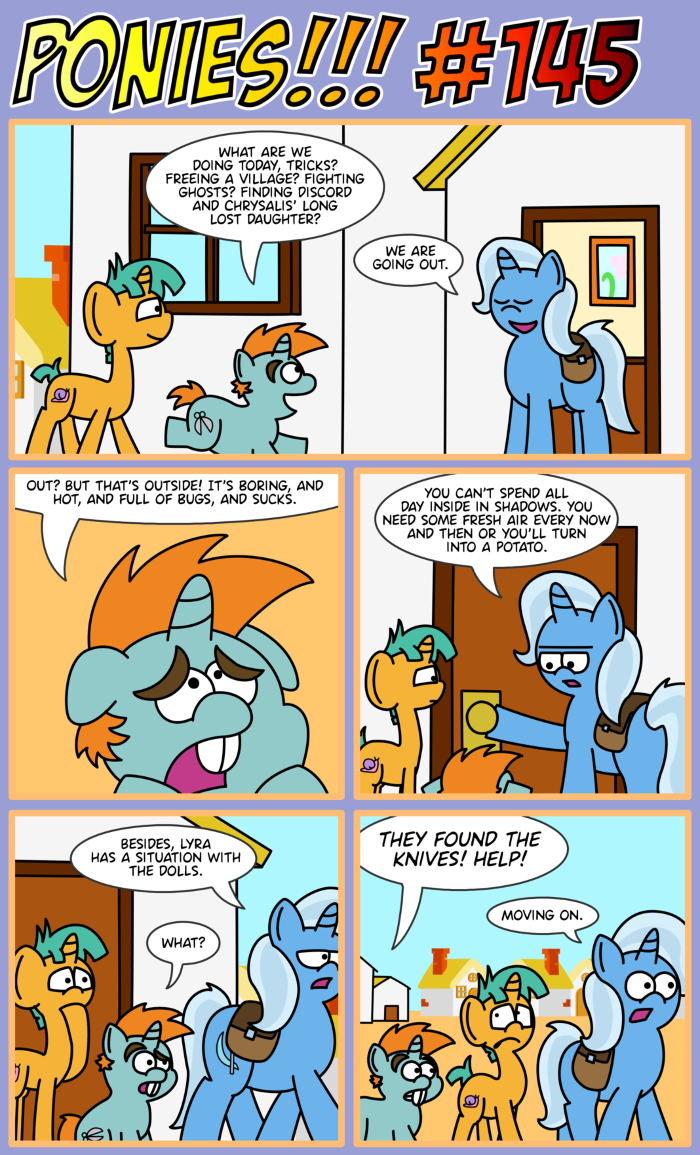 Fortunately, Lyra managed to teach Trixie something. Unfortunately, Lyra learnt something from Trixie.
Proofread by

www.fimfiction.net/user/reffer…
and

Prev
-
Gallery
-
Next
We're in tumblr! Yay!
Translations:
Russian:
deviantArt
-
everypony.ru
Spanish:
Subcultura

...Oh my.

It's Small Soldiers all over again!!

THERE WILL BE NO MERCY.
Reply

Oh God... wait WHAT ABOUT THE DOLLS THAT WERE BOUGHT?! CHECK ON THE YOUNG FILLIES!!!
Reply

It's an uprising!! Call Celestia!! XD
Reply

Uh... Trixie, aren't you going to call the police? Or an Exorcist? O.o
Reply

Now I'm just picturing Snips as a potato...

Reply

What's the big deal? It's not like the dolls can come together and form opposable limbs to wield those knives...right?
Reply

Outside? Aren't there bears outside?
You're in league with them, aren't you?! Treachery!
Reply

Now I want to see Chrysalys and Discord's daughter
Reply

They're alive! Alive! HAHAHAHAHAHA!
Reply

The dolls have gained consciousness?
Reply