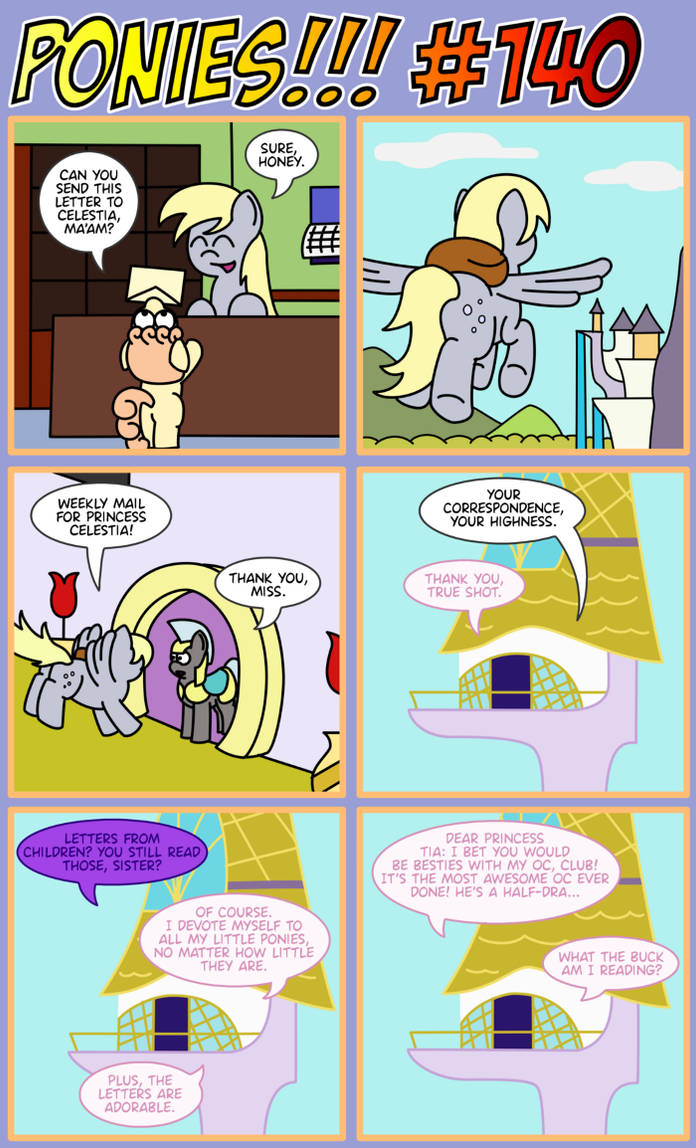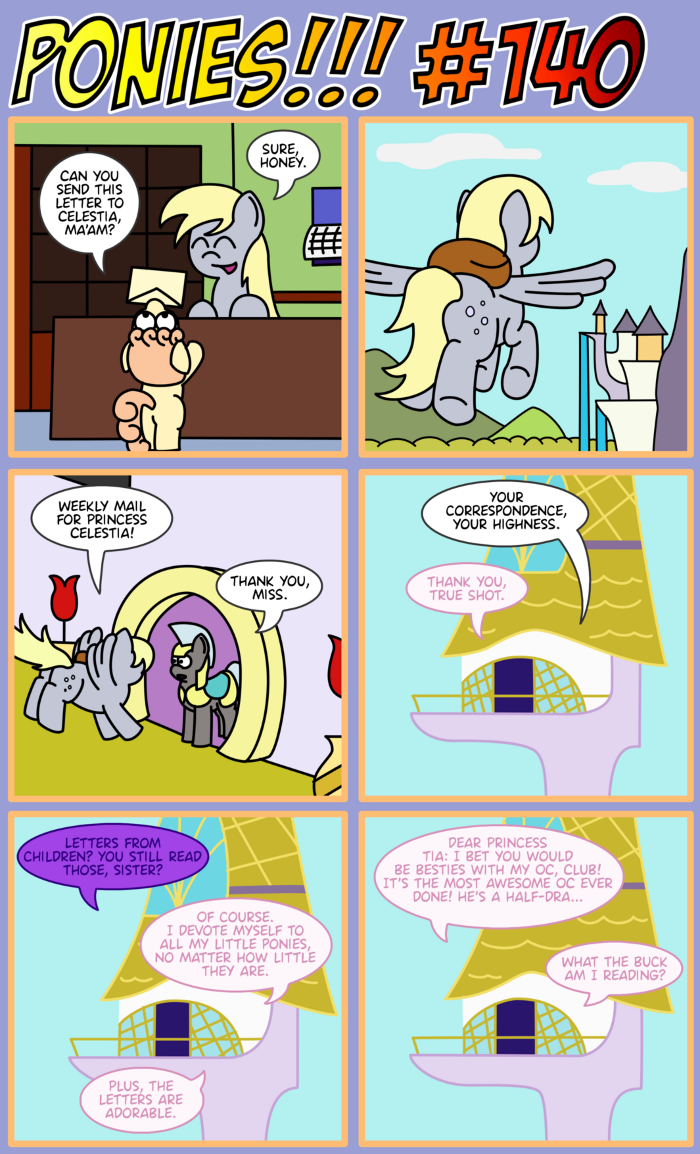 I like to think that kids write letters to Princess Celestia as like she was Santa Claus. Celestia is a living goddess, arguably the nicest pony around and isn't afraid of befriend whoever talks with her. She only lacks an official line of toys.
Proofread by

www.fimfiction.net/user/reffer…
and

Prev
-
Gallery
-
Next
We're in tumblr! Yay!
Translations:
Russian:
deviantArt
-
everypony.ru
Spanish:
Subcultura