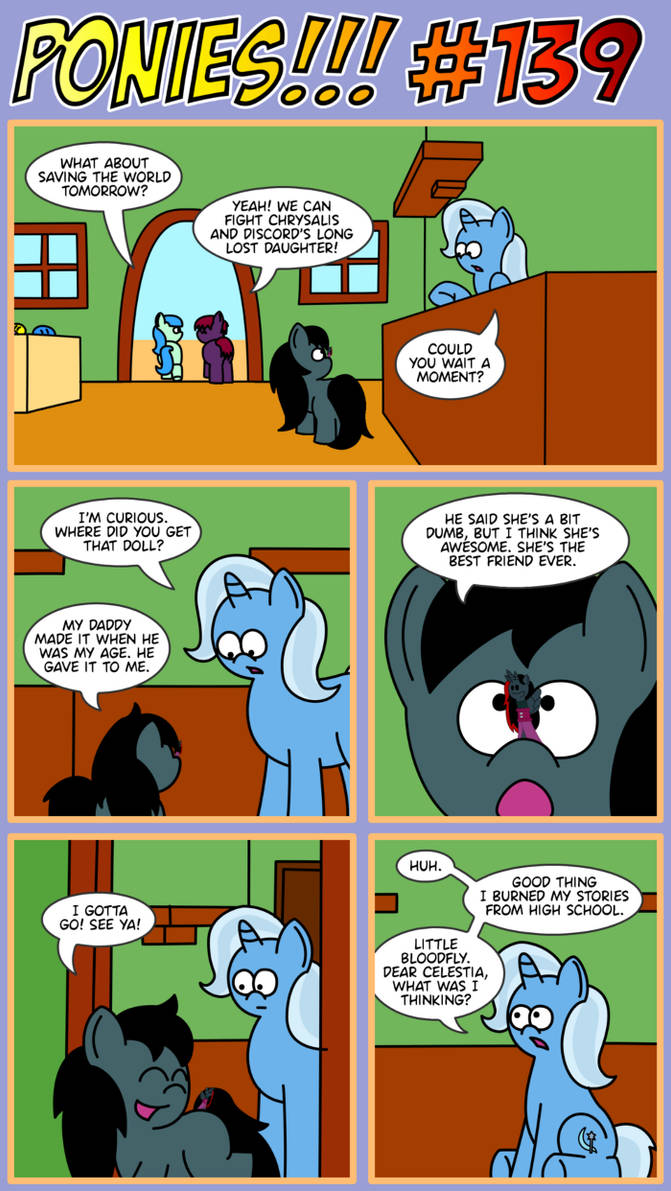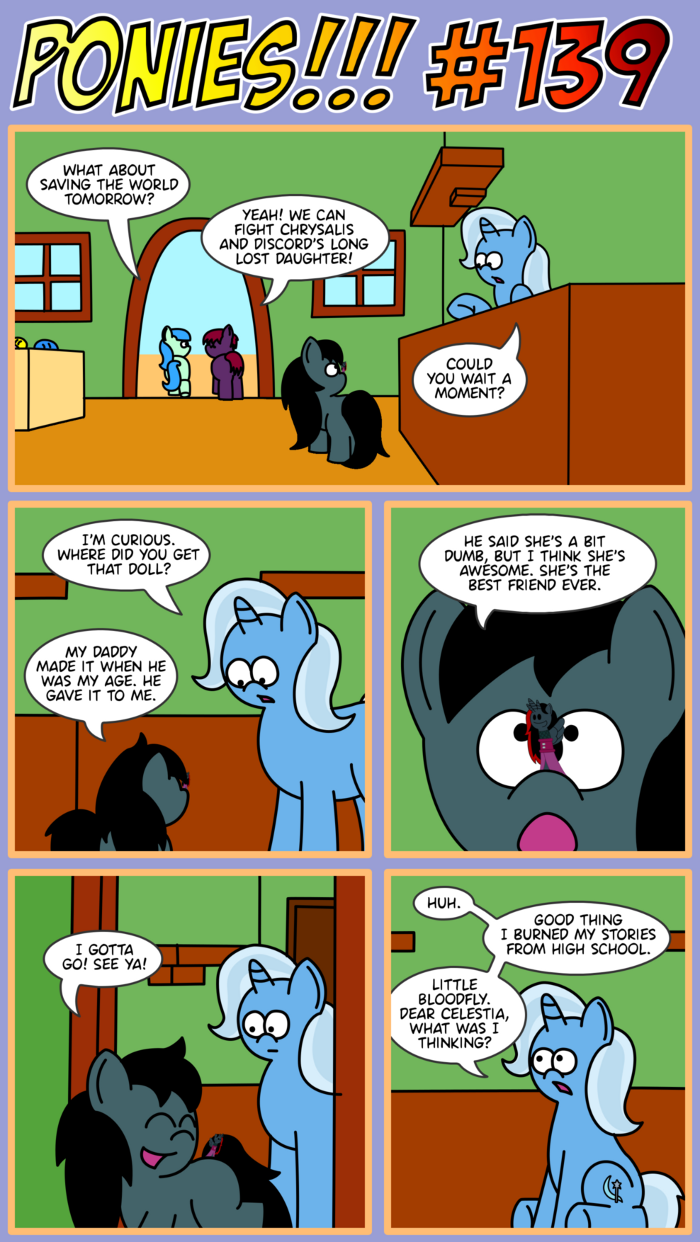 We had our share of fun thanks to the OCs, but I want to say something important. The kids had fun too. As much fun as a fictional character can have, anyway. Everybody makes crappy and embarrassing stories and drawings and that's okay. Really, it's okay. I know I did it, sometimes I check out some of my really old stuff and can't believe how I could write something so awful. Not saying I'm good now, but I'm certainly better.
But I had fun doing it at the time. If I didn't, I wouldn't be here today having fun making PONIES!!! In the future I'll look at this pages I'll shake my head in disbelief asking myself how could I create this. But I'll remember the fun. Sometimes I see a little guy or gal trying his/her best at art but doing a poor job, and I think it's cute in its own way. Yes, it's awful, but there is so much passion and childlike innocence it's cute and pretty.
So no matter if you did shitty things, you're still doing them or you see someone doing them: always remember the fun and try harder the next time. We're drawing and watching technicolor talking horses, if we don't have fun we are doing it wrong.
If you like fanfics, maybe you'll be interested in The Star In Yellow by Blueshift
www.fimfiction.net/story/5713/…
It's a creepy but cute story inspired by Yellowstar and a similar sentiment about our artistic journeys.
See you next week and be nice to each other.
Proofread by

www.fimfiction.net/user/reffer…
and

Prev
-
Gallery
-
Next
We're in tumblr! Yay!
Translations:
Russian:
deviantArt
-
everypony.ru
Spanish:
Subcultura