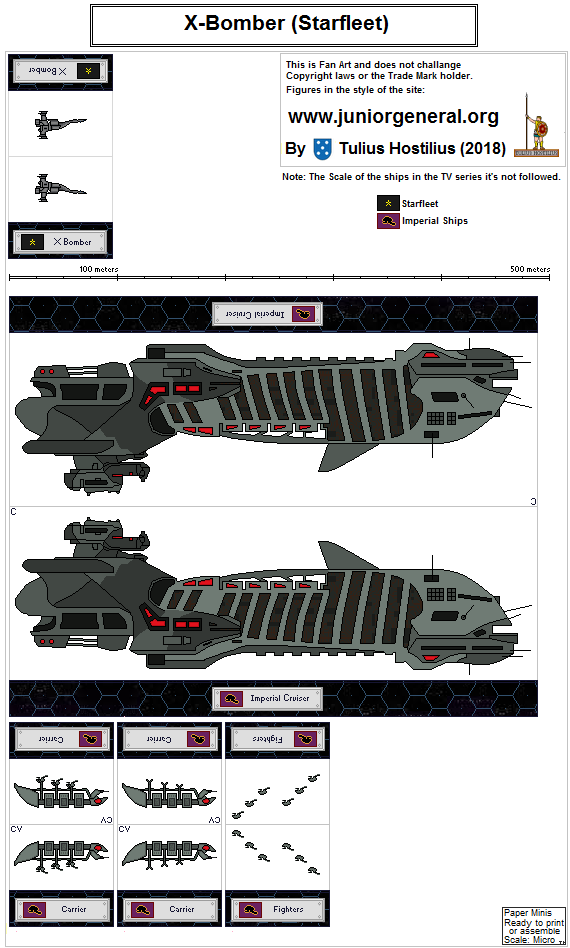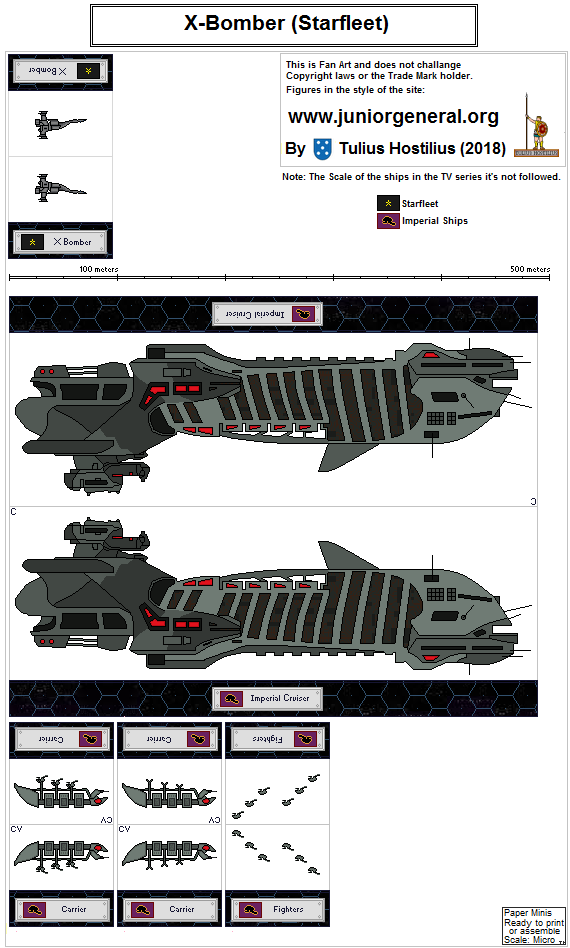 Watch
"X-Bomber" from the TV show "Starfleet" and Imperial ships.
Note: They are not at scale with the TV show.
Unfortunately I found good blueprints of the Imperial Cruiser only when I had a version, from a bad image, almost done. I made some small corrections and used it anyway. Didn't had the patience to do it all again.
Paper Miniatures, Micro Scale. For more paper miniatures visit www.juniorgeneral.org/. Can be used in Wargames, RPGs or to mount dioramas. Cut with a scissor and fold.
This (these) figure(s) are made in the Junior General miniature style, if used please make reference to the site.
Made in 2018.

This is great. I think a scaled version would be awesome though.

I think we worked out on the SFXB forum that the Alliance cruiser is around 1600m length (that much is mentioned in the show itself).
The X-Bomber is about 280m and the Dai-X is about 80m tall.

Do you think it would be possible to do some of these from a top-down perspective?
I only ask because it would help a lot with X-Bomber the game when I finally get back around to working on it to have some outlines to base the sprites on - especially the huge alliance cruiser.
Reply

Thanks but at the moment I don't have plans to do more Starfleet ships, but maybe I will draw some characters. As for top downs, I usually don't draw them. A couple of times, in tabletop games, I used the ones available in the JG site.
Reply

Reply

What series is this from?
Reply

Reply