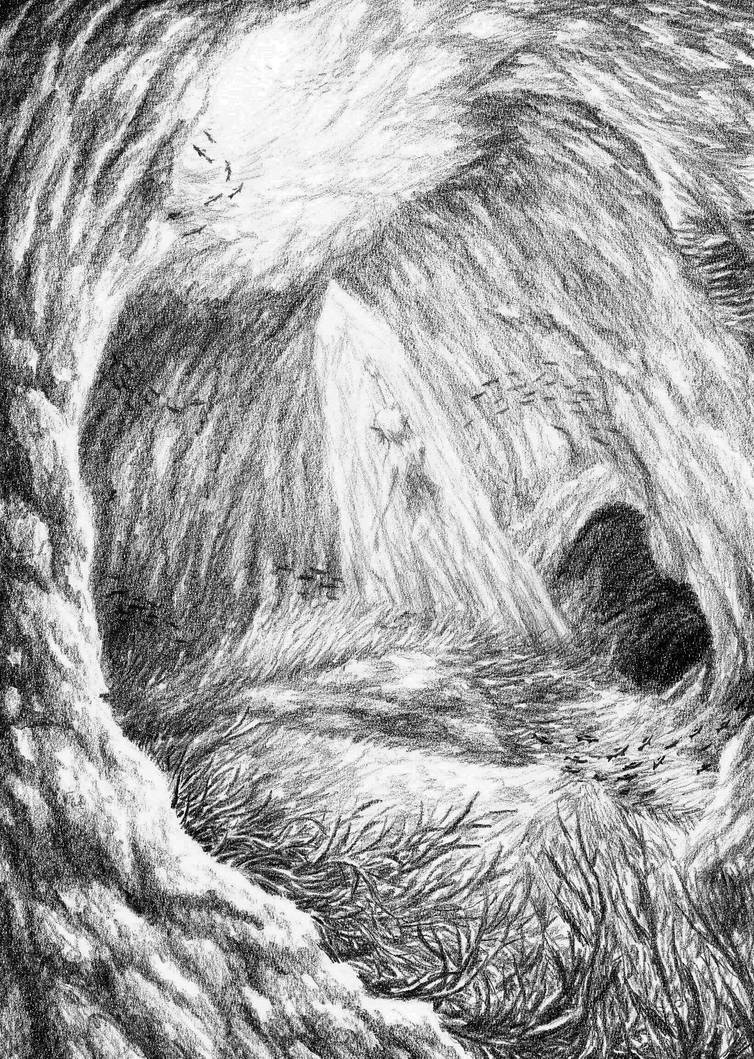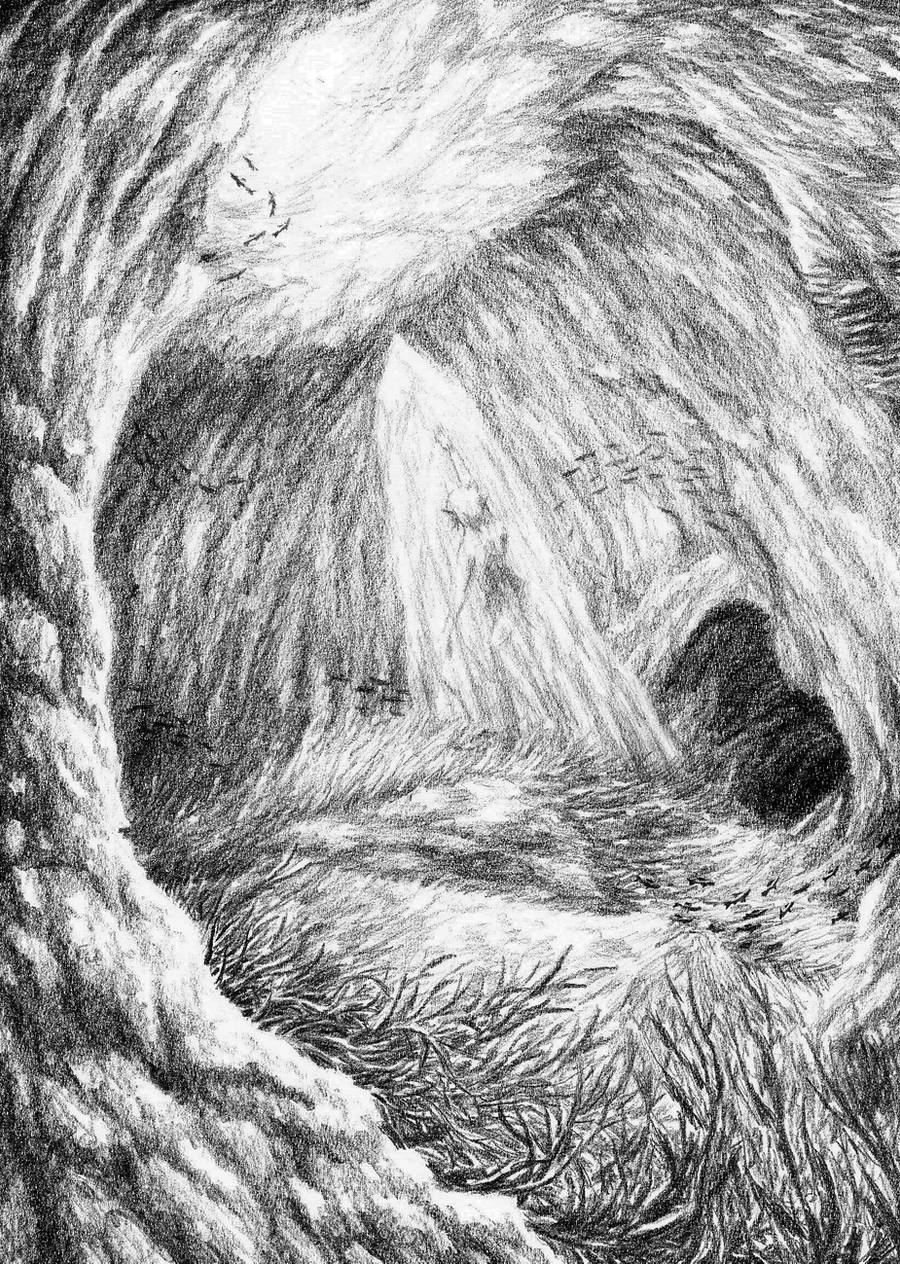 Watch
Graphite pencil work, based on the game Aquaria.
___
I remember clearly when I first time saw the menu screen of Aquaria, and that beautiful and eerie-like background music.

At first I wondered who's that character inside that crystal, and what it meant, because the image wasnt sad at all; but later it was too obvious that her fate was horrible - colourful crystal pillar, a pleasant sight after a journey, would be her prison in the end. For all eternity, who knows.

"For all eternity..."
Or longer?

Always love Aquaria artwork

Reply

Hehe, dunno about that. One thing is sure; unwanted things usually tend to feel longer than eternity!

Thank you for the comment!
Reply

I love those movements of the water - I mean the grass and the small fishes they create the feeling of the stream, and it's very intence!
Reply

Good to hear, thank you!
Underwater perspective and those various aspects are hard to figure out, so I tried to draw some "currents" there, as it's a small cave so water and plants with all those fish will move along the flow...
I guess I should go scuba diving at least once in my life to see how it really looks like

Reply

Brilliantly done as always. It's really hard to draw underwater effects with just pencil. But nevertheless this one is a great piece. The details are really amazing.
Reply

Thank you again for the comment, Grishend.
There's a compromise between realism and showy illustration, so maybe it's better to aim for that instead

Practising helps (or I hope that

).
Reply

Another great piece! Cool!
Reply

Another detail work. when I first saw I didn't know it was inside of water.
I wish you could make more look like water,but I know it's hard draw water..
Overall, you did a great job.
Reply

You hit the target there, whatever I try it's not enough to bring underwater effect to it.

It's complicated! Light, perspective, shapes... all these behave differently than above surface. For example, while underwater you see clearly about few meters, and then everything starts to blend in to a darker shade (blue), and objects further away are mere dark blue shadows.

Fish and seaplants are not enough, I'm sure of that. But thank you very much for the comment and for pointing this out.
Reply

I really care about your work. I think you have a lot of potential.
I know how hard to draw under water especially, just drawing.
When you color it, it's much easier because you can color it blue!
I hope it was helpful comment.

Reply