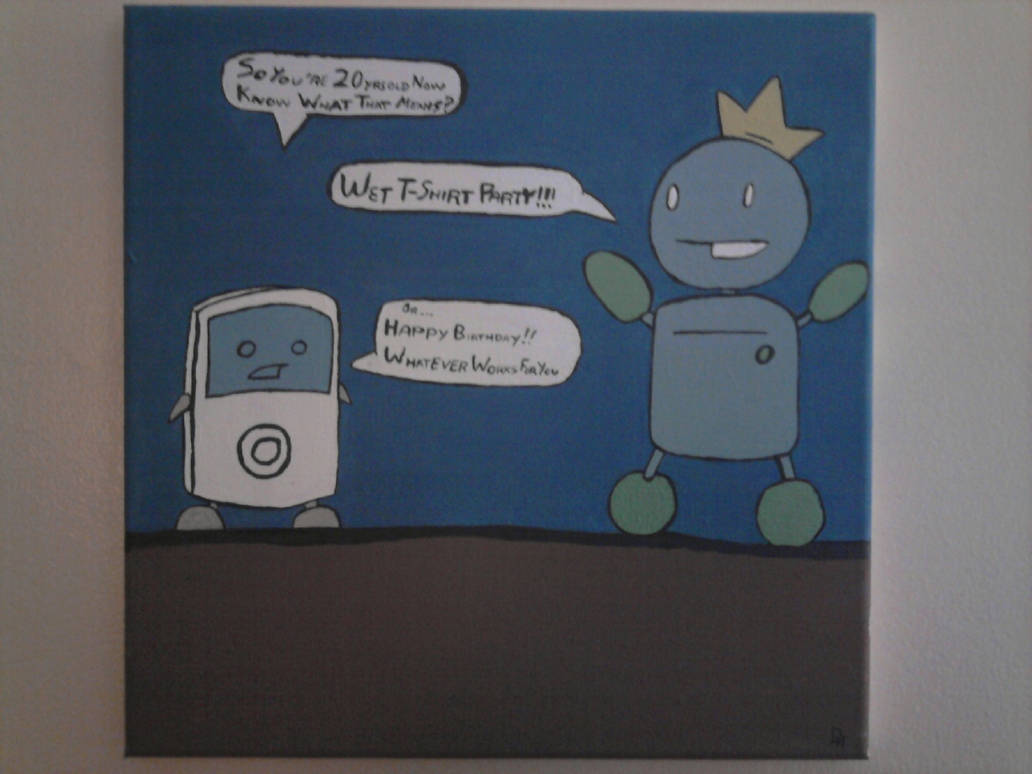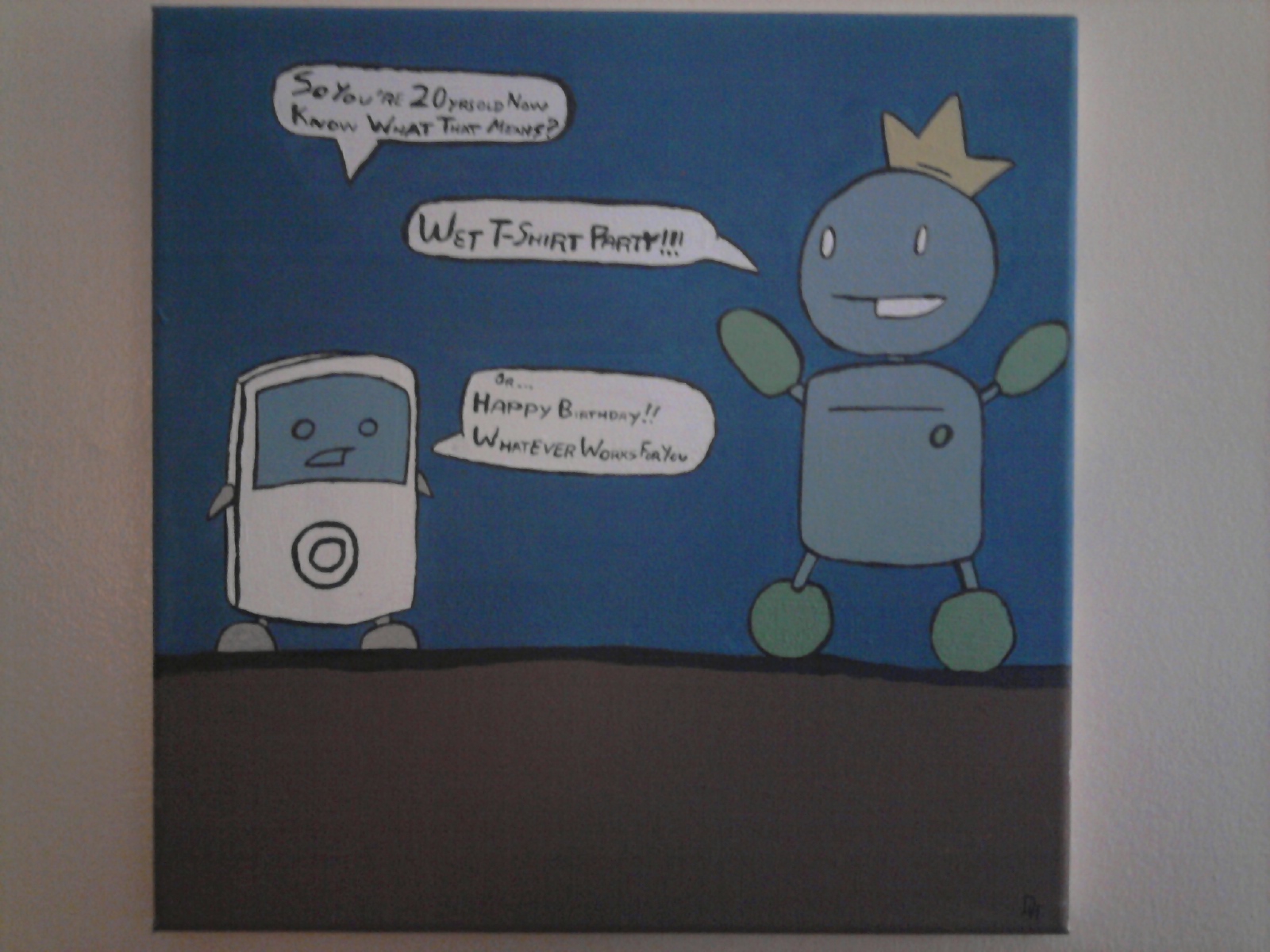 Watch
I painted this for a friend of mine's birthday. Her and I were addicted to the webcomic Questionable Content, and her favorite characters are the two I painted; Winslowe and Pintsize.
Painting #2 so far...
For those who may wonder, it's done freehand and I used Acrylic paints. Cheap dollar store paint, where I'm just starting off I didn't figure that there was much point in investing in decent supplies until I knew what I was doing.