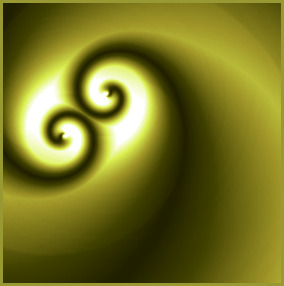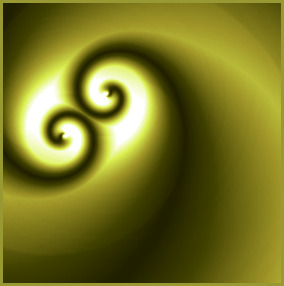 Watch
It turned out to be a little ~
el-vis
:ish, hence the name.
Originally this was a unfinished remix i tried to make for ~
jheriko
for his 9th or 10th pack (can't remember anymore), but today i just picked it up and started played with it, here's the result.
Aspect ratio is screwed btw. I tried to fix it, but don't expect it to look too good on anything else than a square window.
// edit
Thanks for ~
unconed
for pointing out a few mistakes and helping me to fix the pattern problem, the file is now updated

it seems it's hard for you to walk away from something you're good at.
Reply

Reply

No, it was a "boo" to scare you, not a "booooooooooooooo" this sucks. Sorry to generate potential angst! I'm sure it rocks, but I don't even have WinAmp since I got my new computer, so I can't view it. The screen capture is mezmerizing though!

Reply

It's that bad?

Reply

i miss your avs work.
you should you release more pack!
Reply

To fix the aspect ratio correction, just remove the *asp in the last two DMs. Using polar coords means it is corrected already

.
As far as the two remaining edges goes, as far as I can see it's because the sinusoid pattern in the effect list is not 100% tiling on the y axis. It has something to do with tiling in the movement. Replace:
y=y*2+sin(x1*3.1415)
with:
y=y*(2+4/sh)+sin(x1*3.1415)
Oh and you have an evaluation override for the first effect list, but it's not being used.
Overall, I like the preset

. Styling and simple, like most tug stuff. Maybe it would be nice if it was a bit more chromish.
Reply

Fixed now, thanks for the point outs!

As for the chrome, yes i was planning on using a chromed colormap, but i didn't like the results so if you want chrome you gotta add it yourself

Reply

Btw tug, how come you're not in the irc channel anymore?

Reply

Well I see that you are experts on the subject of the code. I'm just working with pre-defined (. Ape) are essential for learning, thank you very much for your comments and they learn from you. And we have the chance to see their work presets are very good (UnConed - Taggummi) Thank you
Reply

Very nice color matching, and very refined and beautiful shapes.
On my LCD monitor, this preset seems to have a huge amount of V-Syncing problems, unless I turn on Wait for Retrace. Even then, however, it still has one or two scanlines.
Other than the occasional lines, this is a great preset, and very beat reactive.
Reply

I can't seem to fix those scanlines (or the cut-off lines in the pattern) unfortunately, i don't know
exactly
what causes them, but im guessing that it has to do with the trans / movements & avs's general round-off errorness. Nothing i can do about it im afraid

Thanks for the comment!

Reply

Yeah, I was looking around and editing code to see if I could fix that up without screwing up the preset too badly. I had no luck, of course, my skills don't even come close to yours.

Reply