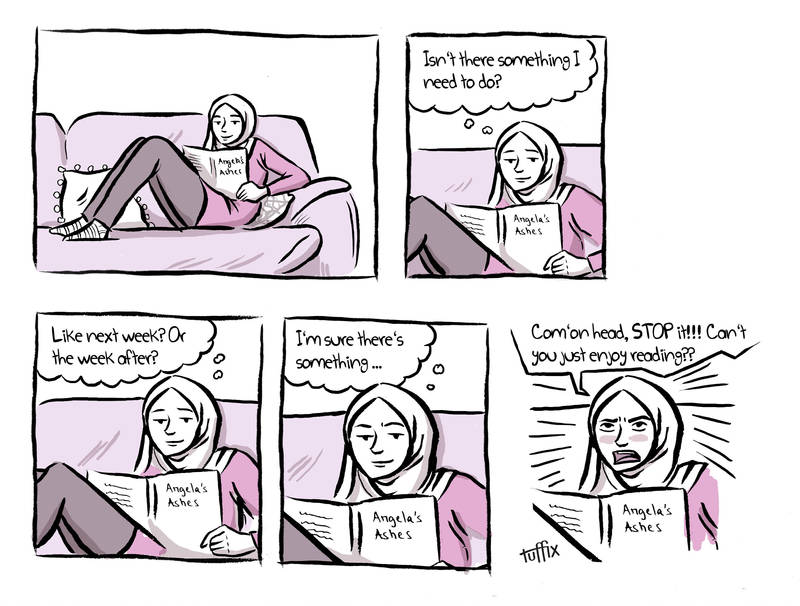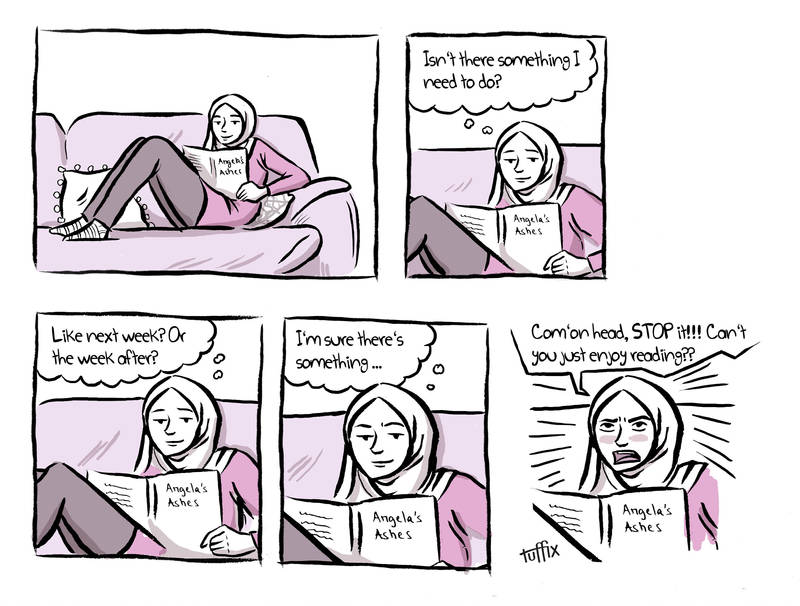 I'm like this with writing on google doc, or at least trying to when my mind is saying I wonder what's on my deviantart notification and-GADDAMIT!
Reply

"Dang it, I'm just trying to enjoy this morbidly bleak and depressing novel!"
Reply

if you like angela's ashes and want to know more about Ireland i suggest the film the wind that shakes the barley next.
Reply

Reply

Yeah, this happens to me a lot... that's how I know the book is not engaging enough XD
Reply

hi there im a bit of a noob when it comes is islam but i thought that in the koran it says that drawings of people are forbidden because only allah is allowed to create people?
Reply

HI, there are various schools of thought in Islam. They also differ in their opinion on drawing.
Reply

ikr?
Happens to me when I'm reading manga. "... I should be studying right now... I could be doing something useful... Like cleaning the house... Instead I'm lying on my back reading Lucky Star..."
Reply

Reply