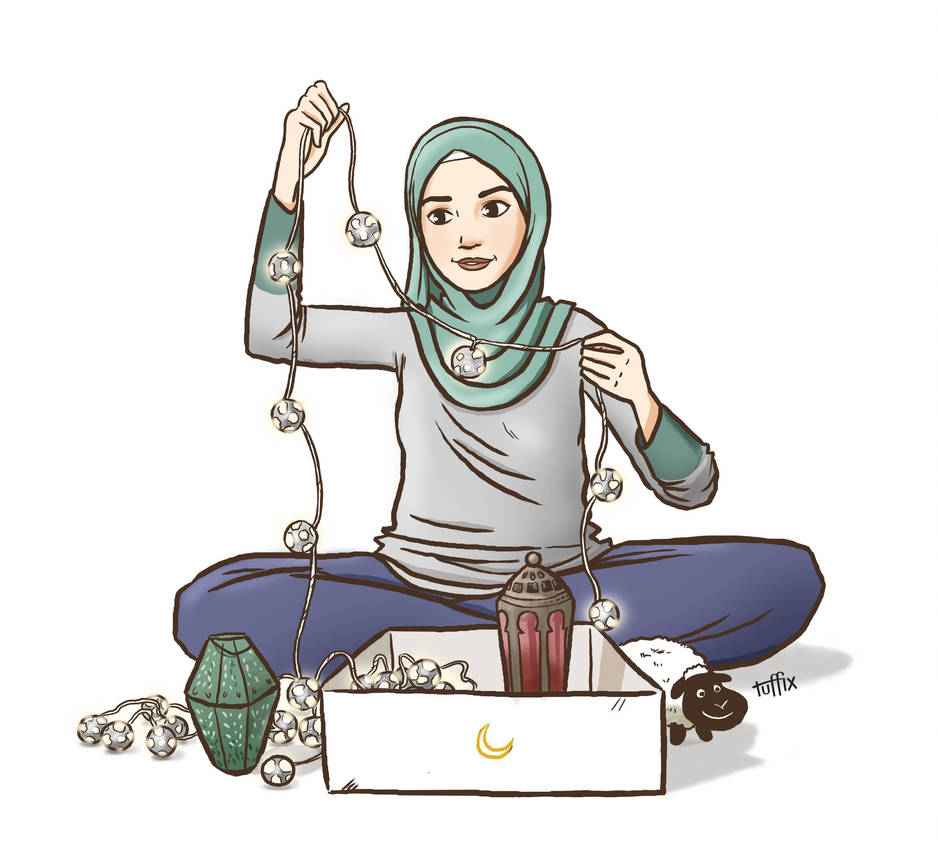 It's difficult to feel festive on Eid when the society you live in is not celebrating. It is also the first Eid my husband and I are not in big family gatherings.
A good friend of mine once said: Sometimes you have to create yourself the things that are missing (❤ to the inspiring Kübra Gümüşay). So we created our own big "family" gathering. We invited 26 friends for a Eid-Dinner-Party, we cooked for them (challenge accepted 💪), dressed up, decorated the house and prepared some games. It was a lovely evening. Connecting people and making them feel welcome makes me deeply happy.
And I started collecting our Eid decorations (inspired by my sister ❤) for the next Eids to come, inshallah. So that we make them as festive as we can.
Eid Mubarak!

Reply

Reply

Are you moving to a new art style? looks like it has a different feel. Looks good.
Reply

Oh dang, you actually decorate? That's dope.
For me it's just, "It's Eid! Wanna eat a lot of junk food and play video games?" Lel.
Reply

That's so wonderful! I'm glad you got to have a festive eid~

To be honest, the Eids we've had in my home country have never felt as festive as they did in America. Although the country itself did not celebrate it, we had so many friends and neighbors who did. I remember how my mother, to make us feel like our holiday was every bit as fun as Christmas, would decorate the whole house with streamers and lights, and in the evenings the entire Muslim community would gather in a rented hall together. There'd be food, and balloons, and toys for the kids, and brothers and sisters from all walks of life would be sitting and talking together. We've never had anything like that again since leaving the States, even though we are living in a Muslim country. Now Eid is pretty much like any other day except for dressing nicely, visiting relatives and receiving money.

Reply