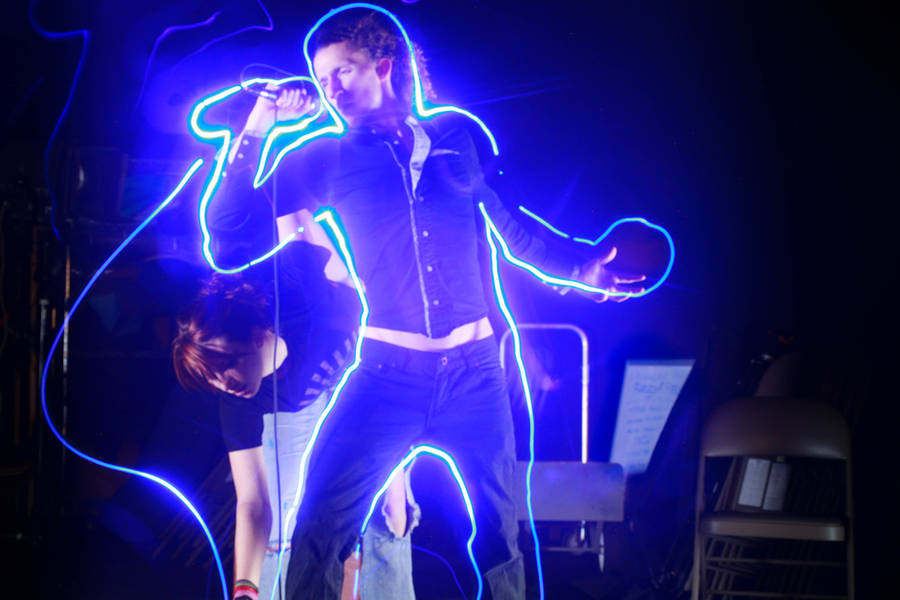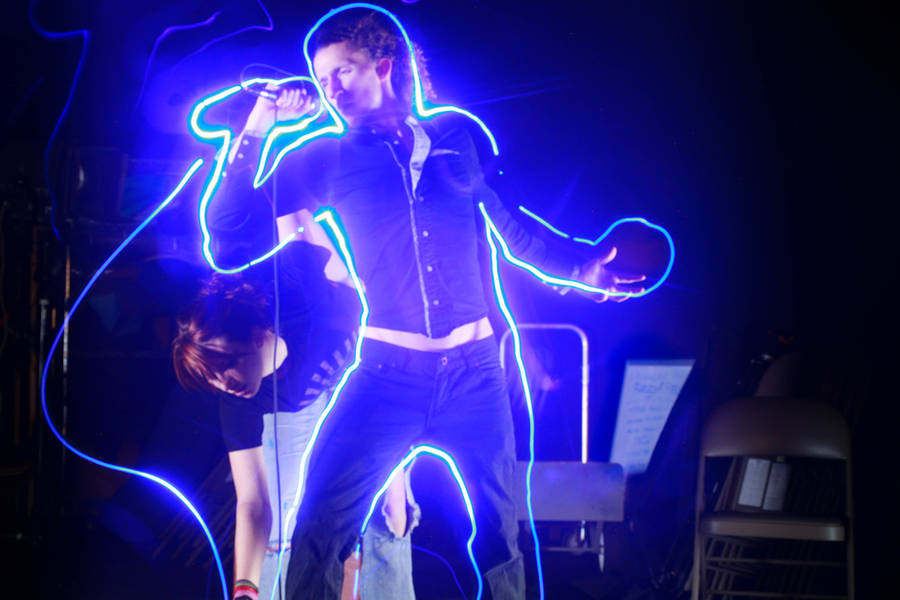 Its a shame attention is drawn away from the subject by the chair in the corner, maybe it could be faded out?
But I love that you can see so much of the talented lady with the light, it lets the viewer know its not just someone photoshopping a lazer effect around himself, its an element of the picture demonstrating the subject's devotion to authenticity and entertainment.
A truly entertaining picture indeed. With an energetic stance that appears fully alive and in motion, giving the viewer the impression of speed and co-operation between contributors, its bold, benevolent and imaginative and I enjoyed every second of gazing at it. Thank you.
The Artist thought this was FAIR
23 out of 25 deviants thought this was fair.
For starters i like the shot. well composed, and very creative. I agree that the chair does take away from the shot, but to be honest i didn't notice it the first time i looked. it is also nice to see the lady in the background "tracing" you out with a laser. This is by far one of the more creative light painting ideas i have seen, and i must applaud you for that. Overall a great capture, and i look forward to seeing more of your creativity as well as sampling some of your musical talent. keep at it!
The Artist thought this was FAIR
14 out of 16 deviants thought this was fair.