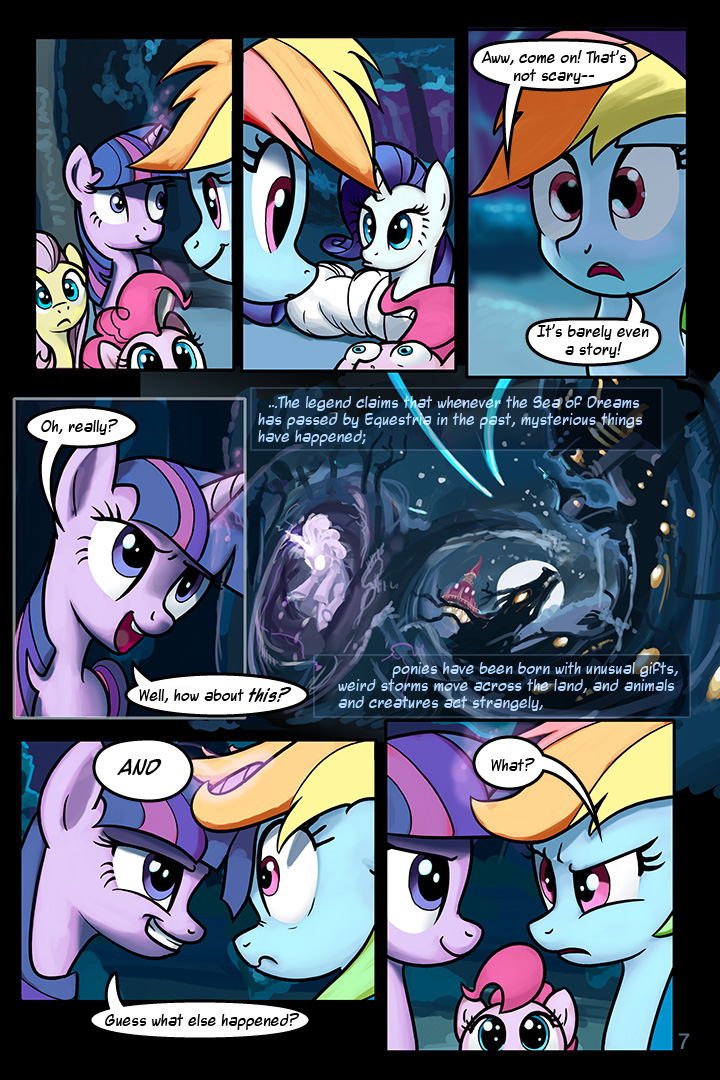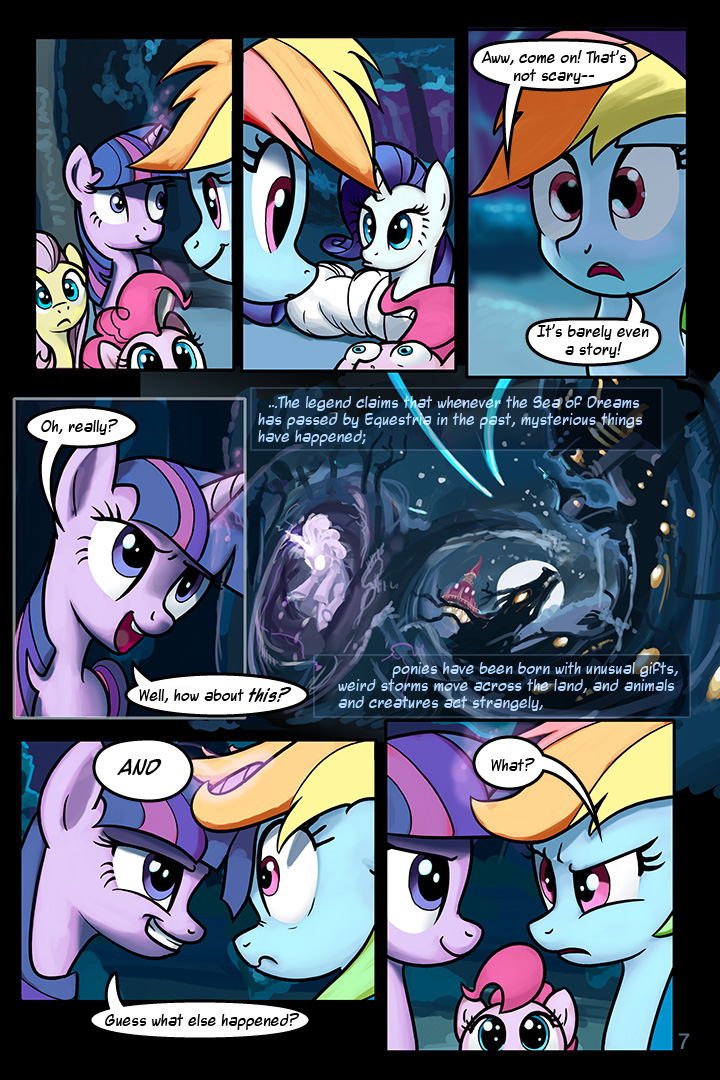 This guy.
This guy,
you guys.
You guys,
this guy
saved my bacon in all kinds of ways. I am going on a trip in like 10 hours and I wanted to finish a page before I left, and not only did
this guy,
LightBulb, offer to do the inks while I was painting backgrounds, but he also saved me from accidentally collapsing a 56mg .PSD file into a 72dpi copy.
This guy, ladies and gentlemen, deserves your accolades.
In other news twilight is enjoying spooky story time far too much.
Previous Page
Next page
Ok, so overall, this page is pretty great but there are a few flubs holding it back from being fantastic. Your coloring and lighting are pretty amazing overall, but there are a few bits that don't make sense to me. The first panels shading seems off, I can't really describe where the light source is coming from. Dash's mouth in the third panel looks flat, but I think that's just because of the angle. Rarity is wrapped pretty tightly, it actually looks a little uncomfortable, but that may be just me. Twilight's anatomy in the second to last panel is all screwed up too. However, overall I really enjoy this page, especially Pinkie Pie. You've captured everyone's personality in top third of the page so well, I almost feel as if they're speaking. The middle right panel is especially well done too, it's very dreamlike.

And Pinkie's face in the second panel is so priceless I have to download this. Good work!
The Artist thought this was FAIR
6 out of 6 deviants thought this was fair.