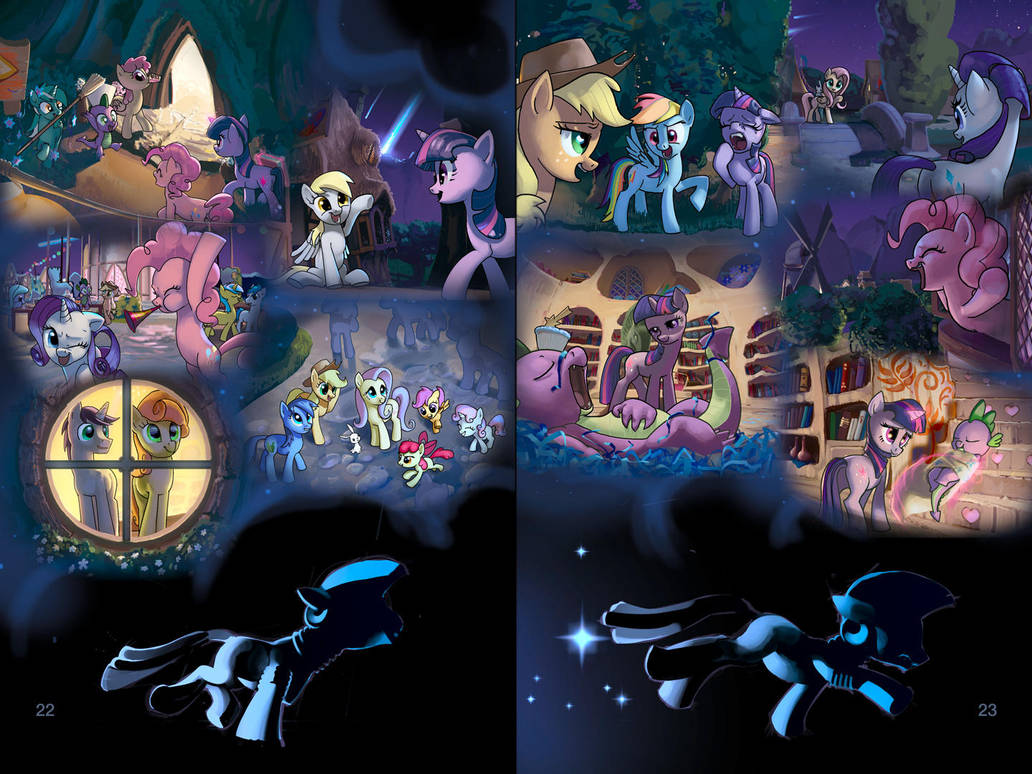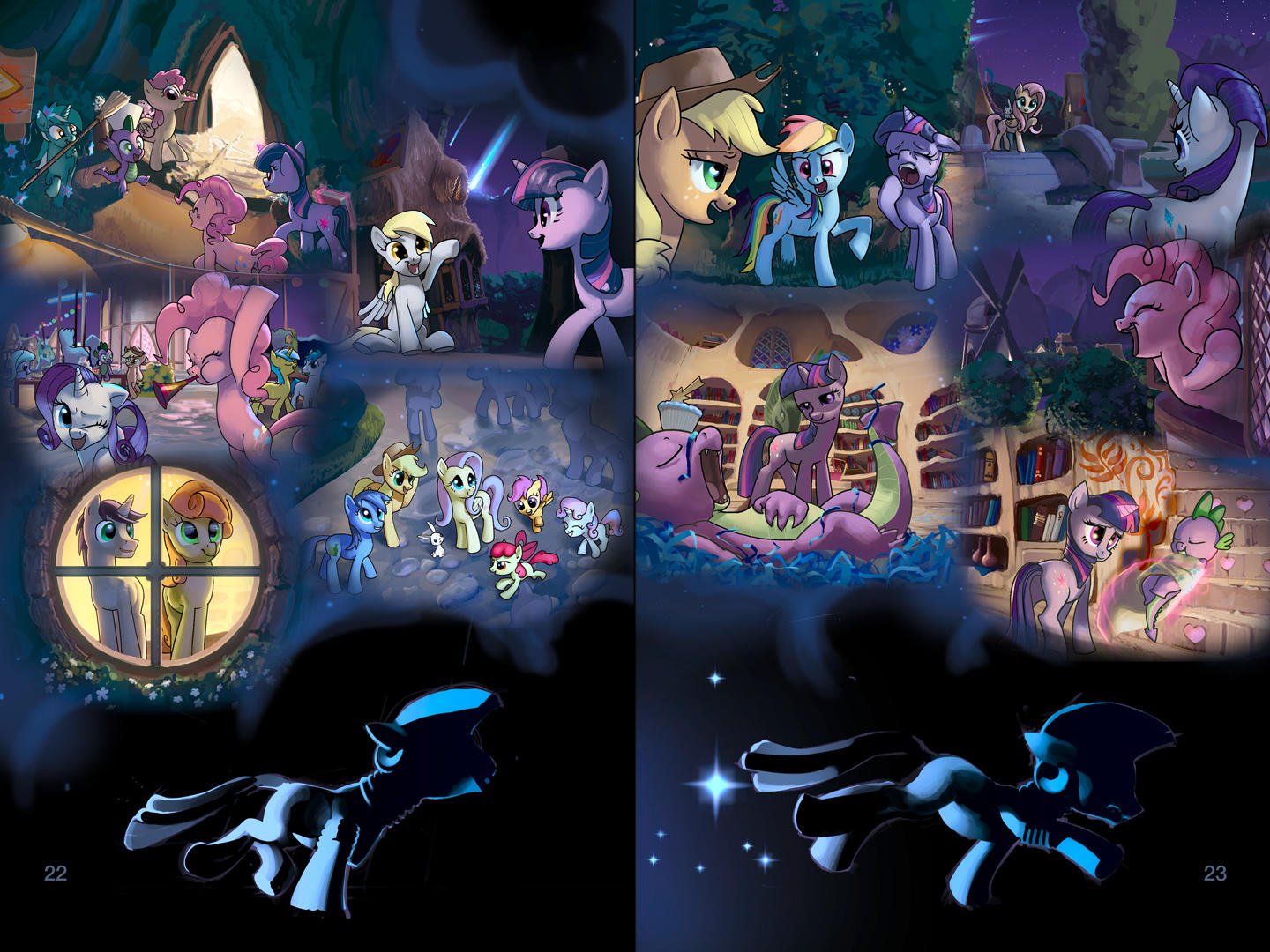 Well here goes nothing, you've given me plenty of information on how to improve my art, lets see if I can return the favor. We both know you took a lot of time to get each frame to be extremely detailed, interesting, and show accurate as possible and the craftsmanship within each frame and on the running Zecora at the bottom is very well done. However there's always something that could be improved upon. Each frame is so well done that, in my opinion, the hazey combination of each frame is holding it back. Again I know you've already put a lot of effort into this piece and I feel bad for saying anything negative about it but here's my suggestion if you ever want to come back and change it.

What I would suggest would be a themed, hand drawn, solid framing. If you remember the Hearth's Warming Eve episode and how the windigoes were drawing, to have this swirling trail where ever they went. Using some effect like that to become the theme for the bordering might have yielded a stronger piece.

Overall though, your work continues to be VERY strong and extremely well done and I hope this critique helps in some way.
The Artist thought this was FAIR
31 out of 31 deviants thought this was fair.