Hey everyone!!! My upcoming Anime Convention schedule got updated!

I'm hoping to seeing you guys in the upcoming conventions~
I'm more active on twitter where I post all my artwork and art status updates:
FOLLOW ME ON TWITTER @ twitter.com/ryoneyami
I post my latest prints and art projects on twitter.
or if you're interested in my SP fandom/ shipping art stuff, you can find my stuff posted on
tsunya99.tumblr.com
Here is the full list details for anime conventions I am confirmed to attend this year. I will update this list as I get confirmed for more AA

Super excited to see you, bbz! I mostly only post my personal artwork to deviantart so you will get to see all of my fanart at my AA table. I mostly draw for AA these days and haven't really been
My goal this year is to be a lot more active in doing Artist Alley!
Please come do visit if you guys are attending any of those conventions!

Confirmed AA LIST (ON-GOING)
Hey guys, I'm tabling at Sakuracon 2019 this year. Come check out my artworks that I made for artist alley~~~
AX 2019 [
July 4-7, 2019] Table
L52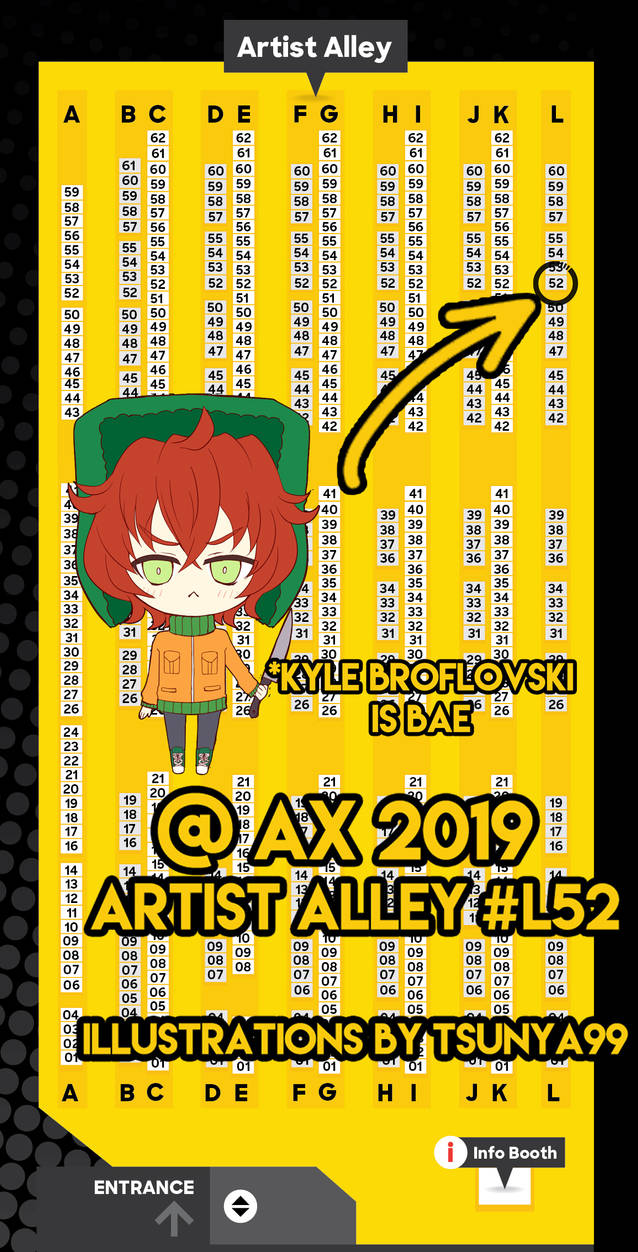 This year, my table is SP Fandom themed! I will also have other series available at my table. but here's my specific catalog for just SP @
twitter.com/ryoneyami/status/1…
ANI REVO 2019 [
August 3-5 2018]
---------------------------


Attended:
Anime Los Angeles [ January 26-28, 2018] #205
ECCC
#E6
[March 1-4, 2018]
Sakuracon#100 [March 30- April 2, 2018]
MTAC [March 30- April 1-2, 2018]
FANIME [May 25-28, 2018] #1603
Colossalcon [May 31-June 3, 2018]
Tokyo in Tulsa [July 13-15, 2018]
Ani Revo[ August 3-5, 2018]
Kuronekocon [ August 3-5, 2018]
Ani Revo Summer 2018 [ August 4-6, 2018]
#P36
Otakon 2018 [ August 10-12, 2018], H11

Nandesukan [
August 31 - September 2, 2018]


Kumoricon 2018 [October 26 -28, 2018] H9


Youmacon 2018 [ November 2 - 4, 2018]

Akicon 2019 [Jan 4-6, 2019]
Sakuracon 2019 Artist Alley Table # 504 [April 19-21, 2019]
ACEN 2019 [May 17-19, 2019]
Fanime 2019 [May 24-27, 2019] Table#909
Here's a sample of my shared table with my art senpai
Ruri-dere
at AnimeNYC!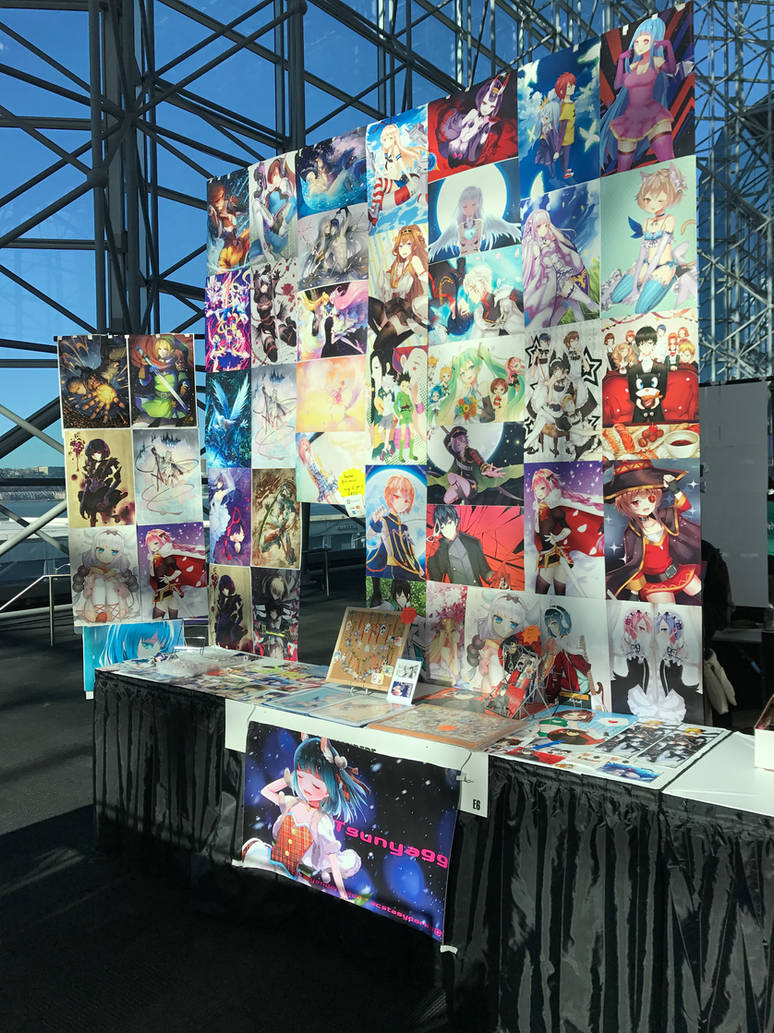 Looking forward to seeing you guys at anime conventions this year!