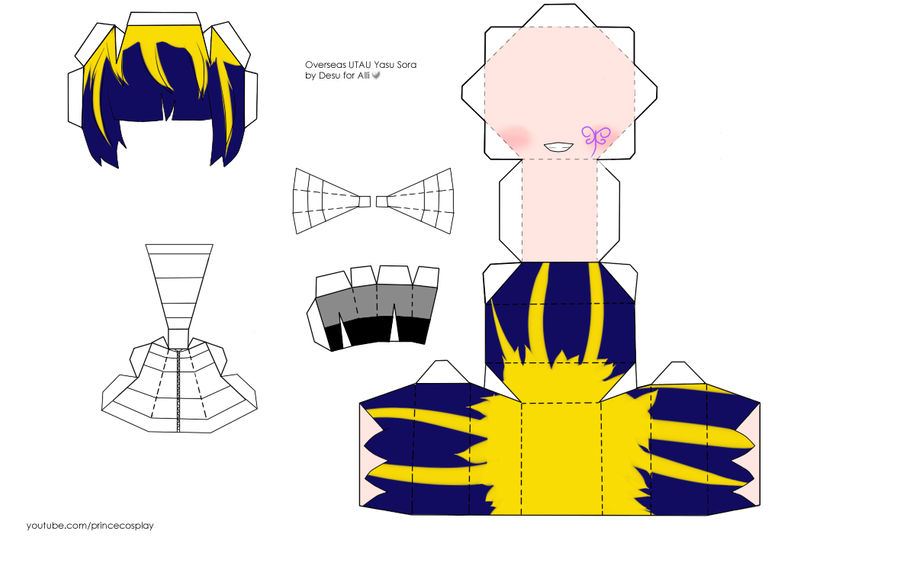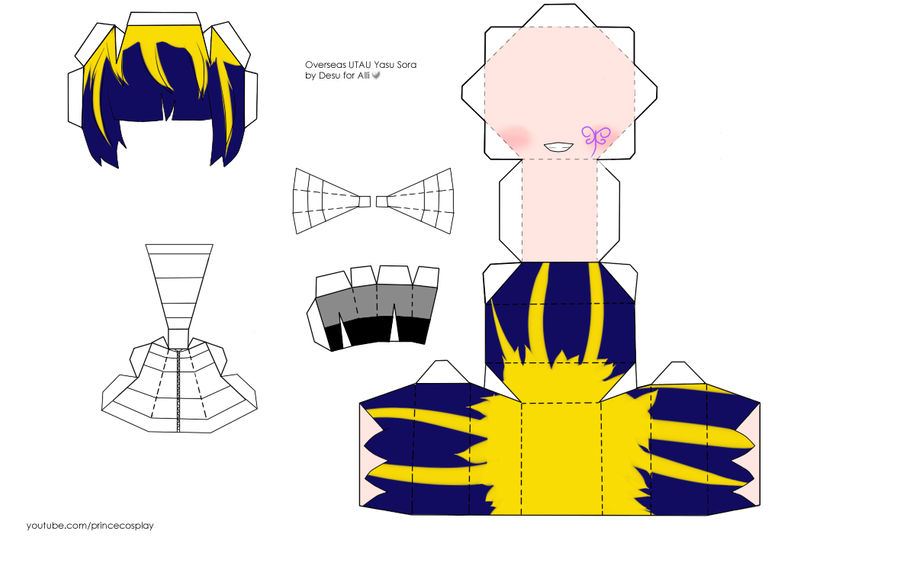 Watch
Made for my friend Alli <3 aka

This is her utau yasu sora.
I was reading my favorite bl manga Love Pistols, but then I suddenly remembered that I finished this a while ago. So I decided to get off my ass and post it. :'D
I can't think of anyone who deserves a papercraft more than she does.

*A* Sora started out as an RP character, but eventually got made into a really pretty sounding utau. He is based off belphegor from Reborn! I even ripped off bel's smile for sora's template.
Song demo 1:
[link]
Song demo 2:
[link]
Yasu Sora character profile:
[link]
I hope you like it, alli ;w; I'm running short on time, so I thought I'd post this before school. (lol other overseas like suika and shuku are taking a hella long time to make)