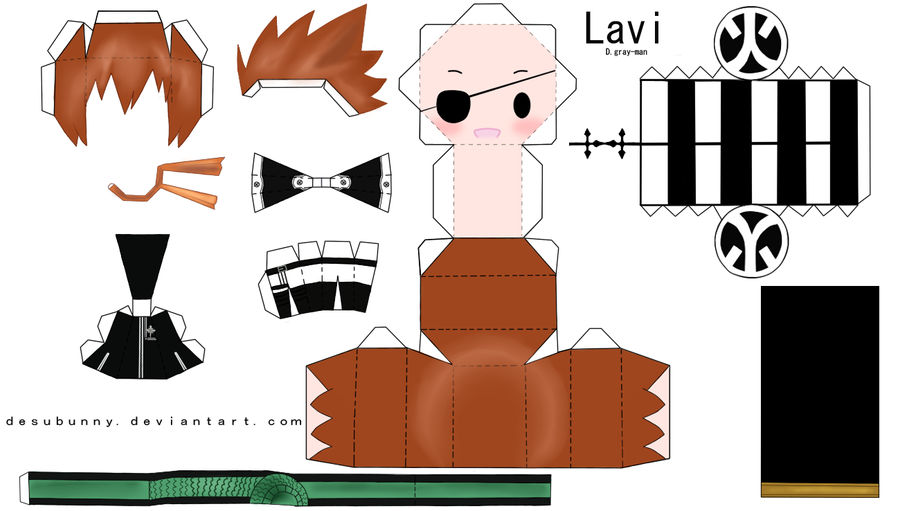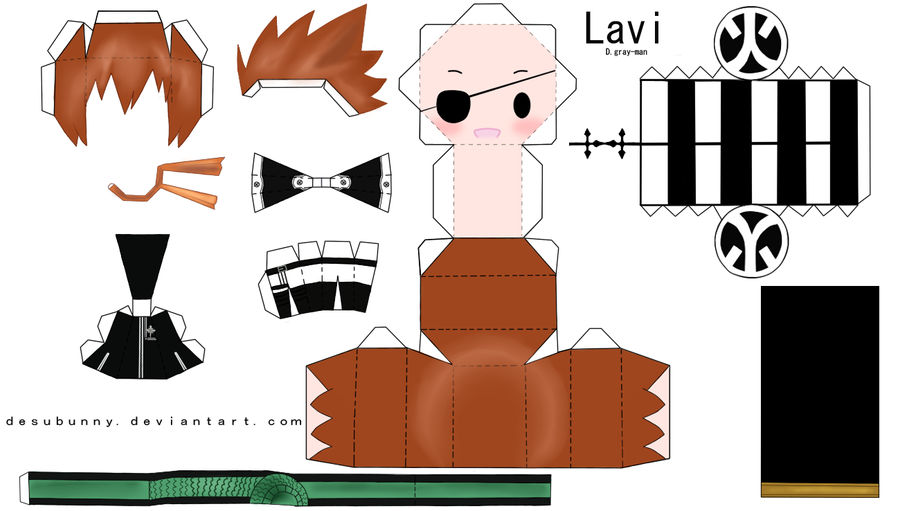 Watch
Important notice*
Full Drama here:
[link]
Someone has stolen my templates and tried to sell them for profit. Please do not purchase my work from the art thief. These papercrafts are to remain free for personal use.
Lavi is complete! The fugly green headband is optional, but I've tested out both versions and came to the conclusion that headband-Lavi is superior to non-headband Lavi. ;_; FFFF-, without it he reminds too much of stupid sexy Lock-on.
The hammer is fun to make as a stand alone piece. I've been stamping people with Hiban all week.
preview:
[link]
Instructions:
[link]